Ketoconazole Recall Urged by Public Citizen Due to Liver Failure Risks
February 25, 2015
By: Irvin Jackson
Amid concerns about the risk of liver toxicity from ketoconazole, the consumer advocacy group Public Citizen is asking the FDA to recall all generic Nizoral antifungal treatments from the market. 
Public Citzen sent a petition (PDF) to the FDA on February 24, calling for a ketoconazole recall, since the risk of liver failure, adrenal insufficiency and other adverse drug interactions outweigh the limited benefits provided in treating fungal infections.
Ketoconazole was first introduced in 1981, under the brand name Nizoral, which is no longer sold. However, there ar still several generic ketoconazole medications on the market.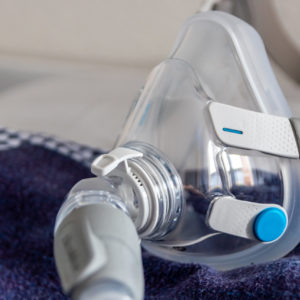 Did You Know?
Millions of Philips CPAP Machines Recalled
Philips DreamStation, CPAP and BiPAP machines sold in recent years may pose a risk of cancer, lung damage and other injuries.
Learn More
In 2013, the FDA severely restricted use of Nizoral and issued a drug safety communication that indicated Nizoral should only be used if alternative antifungal therapies are not available or cannot be tolerated by the patient.
The same day the FDA warnings were issued, European regulators called for a Nizoral recall. However, the manufacture of name-brand Nizoral tablets was suspended before the warning was issued.
Later that year, Public Citizen's "Worst Pills, Best Pills" newsletter gave Nizoral a "Do Not Use" classification.
Ketoconazole, first approved in 1981 for the treatment of fungal infections, was linked to liver toxicity, adrenal gland dysfunctions, and a number of adverse drug interactions. However,
Public Citizen notes that the removal of Nizoral from the market has still left several generic versions, and there has been little effect on the drug's use.
"In 2012, approximately 5.2 million ketoconazole prescriptions were dispensed, of which 609,000 (12 percent) were for tablet formulations, with nonsystemic fungal infections treated in outpatient clinics representing the most common use," Public Citizen's petition notes. "By 2014, 462,000 prescriptions were still dispensed for the drug."
According to Public Citizen, a team of reviewers at the FDA had called for a Nizoral recall, as did European reviewers, but the FDA chose not to force a recall. The group found that the review team found 42 reports of ketoconazole liver toxicity in adverse drug event reports from 1980 through 2011. Half of those patients died, and 90% were hospitalized. A quarter of the patients required live transplants.
"Liver damage can be severe, leading to liver transplant or death in some patients, including in those without a history of liver disease," the group states in its petition. "Although other antifungal medications in the same class also can cause liver damage, the risk is considerably higher with ketoconazole."
Public Citizen noted that there are a number of safer alternatives on the market, rendering generic Nizoral unnecessary. The group warned that if the FDA fails to issue a ketoconazole recall, the drug could be responsible for hundreds of preventable cases of serious liver damage every year.
Amanda

March 15, 2023 at 5:02 pm

I just got prescribed ketoconazole shampoo a few months ago and went to get a refill to see it has been disconnected cause of liver failure. What can I do about having liver failure and doctor knew I already have liver issues. Plus just found out I have an infection I'm wanting to see if it's from this

Kevin

January 31, 2022 at 6:50 pm

Good evening. I have been dealing with the adverse affects of the ketocolozole cream which was issued to me by my doctor for a yeast infection on my penis. It's been 4 -5 years since the initial application of the cream which caused my penis to be discolored . I'm trying to find out do I have a legal ground to stand on to sue. There will never be enough money if I sue to get the color back!! Need [Show More]Good evening. I have been dealing with the adverse affects of the ketocolozole cream which was issued to me by my doctor for a yeast infection on my penis. It's been 4 -5 years since the initial application of the cream which caused my penis to be discolored . I'm trying to find out do I have a legal ground to stand on to sue. There will never be enough money if I sue to get the color back!! Need sound advice!

Rabecca

October 29, 2019 at 12:59 pm

Medication caused liver failure, in route to Baylor Hospital , Dallas Texas, For Evaluation for a liver transplant. The drug is the cause. If you can help please notify me as soon as possible.

Carrie

September 16, 2017 at 11:13 pm

made my hair fall out by the handfulls also and i only used it twice. did nothing for scalp condition although antibiotics cleared it up in the past. and i feel generally unwell. i do have a chronic condition due to lyme/babesia/bartonella infections being undx then misdx then pitifully untreated for many yrs. can prove now that i have it as i got infected so many times we unwittingly took vac[Show More]made my hair fall out by the handfulls also and i only used it twice. did nothing for scalp condition although antibiotics cleared it up in the past. and i feel generally unwell. i do have a chronic condition due to lyme/babesia/bartonella infections being undx then misdx then pitifully untreated for many yrs. can prove now that i have it as i got infected so many times we unwittingly took vacation photos of me w/classic lyme rash. just thought it was a harmless bite at the time....but anyway, know i feel even worse after using this shampoo.

Melissa

August 31, 2016 at 2:09 am

Ketoconazole 2% Shampoo was prescribed to treat a rash that had developed in my head and hair. But instead of clearing up the rash it was the same and my hair feel out. When I returned to the doctor they wrote me another prescription with the same side effect which I refuse to use, Know I not only have a rash in my hair but also on my ears. The medicine only compounded the problem
"*" indicates required fields