Generic Reglan and Zofran Recall By Hospira Due to Glass Particles
October 03, 2013
By: Irvin Jackson
Hospira, Inc. is recalling one lot of generic Reglan and two lots of generic Zofran, after injectable versions of the drugs were found to contain strands of glass.  
The generic Reglan and generic Zofran recall was announced by the FDA on October 1, after glass particles were found affixed to the inside of vials.
Although there have been no reports of adverse events or injuries related to the recall, Hospira warns that the strands could become dislodged in the vials and beinjected into a patient. That could result in local inflammation, allergic reactions, and thrombophlebitis.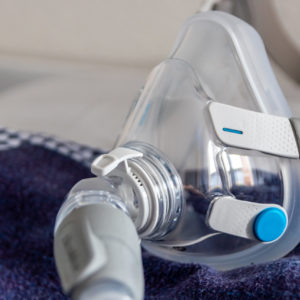 Did You Know?
Millions of Philips CPAP Machines Recalled
Philips DreamStation, CPAP and BiPAP machines sold in recent years may pose a risk of cancer, lung damage and other injuries.
Learn More
Symptoms of problems would include redness, pain, swelling at the injection site, fever, shortness of breath, tachycardia, as well as nausea and vomiting. The particles could also cause an embolism that could be particularly dangerous to the elderly, children, patients with compromised immune systems, and micro or macrovascular disease.
The recall affects one lot of Metoclopramide Injection, USP, 10 mg/2 mL (5 mg/mL), NDC 0409-3414-01, Lot 28-104-DK. They were packaged in 2 mL single-dose fliptop vials, with an expiration date of October 1, 2014. It also affects two lots of Ondansetron Injection, USP, 4 mg/2 mL (2 mg/mL), NDC 0409-4755-03, Lots 29-484-DK and 29-510-DK. They were packaged in 2 mL, single-dose fliptop vials, with an expiration date of May 1, 2015.
Both were packaged in 25-unit cartons and 100 units per case. All three lot numbers may be followed by a -01. The lots affected by the recall were distributed nationwide between June 2013 and September 2013.
Reglan and Zofran Side Effects
Reglan is approved for the short-term treatment of gastrointestinal disorders, such as diabetic gastroparesis, gastroesphageal reflux (GERD) and delayed gastric emptying. However, it has often been prescribed for longer periods of time due to the often chronic persistence of those ailments. The drug is now available only as generic metoclopramide. 
Side effects of Reglan have been linked to neurological problems, including a rare movement disorder known as tardive dyskinesia, which may sometimes leave patients with permanent problems that continue even after the medication is no longer used.
In the United States, the FDA required the manufacturers of all medications containing metoclopramide to update the warning label in February 2009, providing information that users may face an increased risk of tardive dyskinesia when the medications are used at high doses or for a long period of time.
Symptoms of tardive dyskinesia can include grimacing, chewing, smacking of lips, rapid eye movements and impaired finger movements. There is no known effective treatment of the socially debilitating disorder, and the involuntary movements can be permanent, persisting even after use of the drug has stopped.
Generic Zofran (ondansetron) is a member of a class of drugs known as 5-HT3 receptor antagonists, which work by blocking the actions of serotonin. It is commonly used for treatment of nausea caused by cancer treatments, but it has been widely used among pregnant women suffering from morning sickness, even though the FDA has not approved it for that use.
About 10% of pregnant women suffer from nausea severe enough that doctors recommend they take anti-nausea medication. However, at least one study has raised concerns that Zofran could cross the placenta and adversely affect their child's development or health. The study suggested that the drug could increase the risk of oral cleft birth defects, such as cleft palate and cleft lip.
Known side effects of Zofran have been linked to a risk of a type of irregular heart rhythm, known as QT interval prolongation.  This may predispose patients to develop Torsades de Pointes, which may lead to sudden death if proper treatment is not received.
In December 2012, the FDA announced a partial Zofran recall because of the heart rhythm problems associated with the drug. The recall only affects the 32 mg, single intravenous (IV) dose, which is usually used to prevent chemotherapy-induced nausea and vomiting.
"*" indicates required fields