Generic Valsartan Lawsuit Alleges NDMA Exposure Led To Prostate Cancer
July 26, 2021
By: Irvin Jackson
Years of exposure to generic valsartan that was contaminated with a chemical byproduct during the drug manufacturing process allegedly caused an Alabama man to develop prostate cancer, according to allegations raised in a recently filed product liability lawsuit.
Curtis McCall filed the complaint (PDF) against Aurobindo Pharma USA, Inc. in the U.S. District Court for the Middle District of Alabama on July 6, indicating that generic versions of the widely used blood pressure drug contained high levels of N-nitrosodimethylamine (NDMA); a known human carcinogen which allegedly resulted from changes made by the generic drug maker.
In July 2018, the U.S. Food and Drug Administration (FDA) started issuing valsartan recalls which impacted most of the U.S. supply for the generic version of Diovan, after discovering unsafe levels of NDMA and other contaminants in the pills. It was the first of many drugs which would eventually be linked to the toxic chemical byproduct, which was also responsible for the massive Zantac recalls issued about a year later.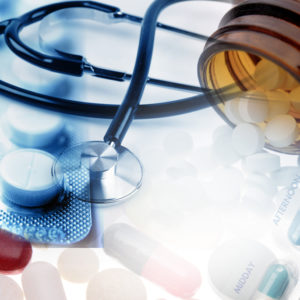 According to allegations raised in the prostate cancer lawsuit, McCall took a variety of generic valsartan drugs after he was prescribed the drugs by his doctor, indicating some of the pills he ingested were included in the NDMA recalls, and likely responsible for his prostate cancer diagnosis.
McCall indicates Aurobindo and other manufacturers knew or should have known about the presence of NDMA and other contaminants in generic valsartan, but failed to warn the medical community or patients.
"Defendants owed a duty of care to protect foreseeable users, including the Plaintiff, by manufacturing The Drug in a way that would have eliminated or substantially diminished the risk of harm and/or physical injury (i.e., not contaminating the drug)," McCall's lawsuit states. "A reasonable person who knew of The Drug's potential for causing injury would have concluded that the product, which was not reasonably safe for use in its intended or reasonably foreseeable purposes because it was contaminated, should not have been marketed in that condition."
Hundreds of generic valsartan lawsuits are now pending in the U.S. court system, each involving similar allegations that years of exposure to NDMA in the blood pressure drug caused the development of stomach cancer, liver cancer, esophageal cancer, prostate cancer, pancreatic cancer and other injuries which develop as the chemicals traveled through the digestive system.
Given common questions of fact and law raised in complaints filed in U.S. District Courts nationwide, the federal litigation has been centralized for pretrial proceedings before U.S. District Judge Robert B. Kugler in the District of New Jersey, as part of a multidistrict litigation (MDL), where a series of "bellwether" cases are being prepared for early trial dates that are not expected to begin until at least 2022.
While the outcome of these early test trials will not be binding on other plaintiffs, they will be closely watched by parties involved in the litigation and may have a large influence on potential valsartan cancer settlements, which may be necessary to avoid the need for each individual claim to be remanded back to U.S. District Courts nationwide for separate trial dates in the coming years.
.
"*" indicates required fields