Glumetza Recall: 52 Lots of Diabetes Drug May Have Chemical Contamination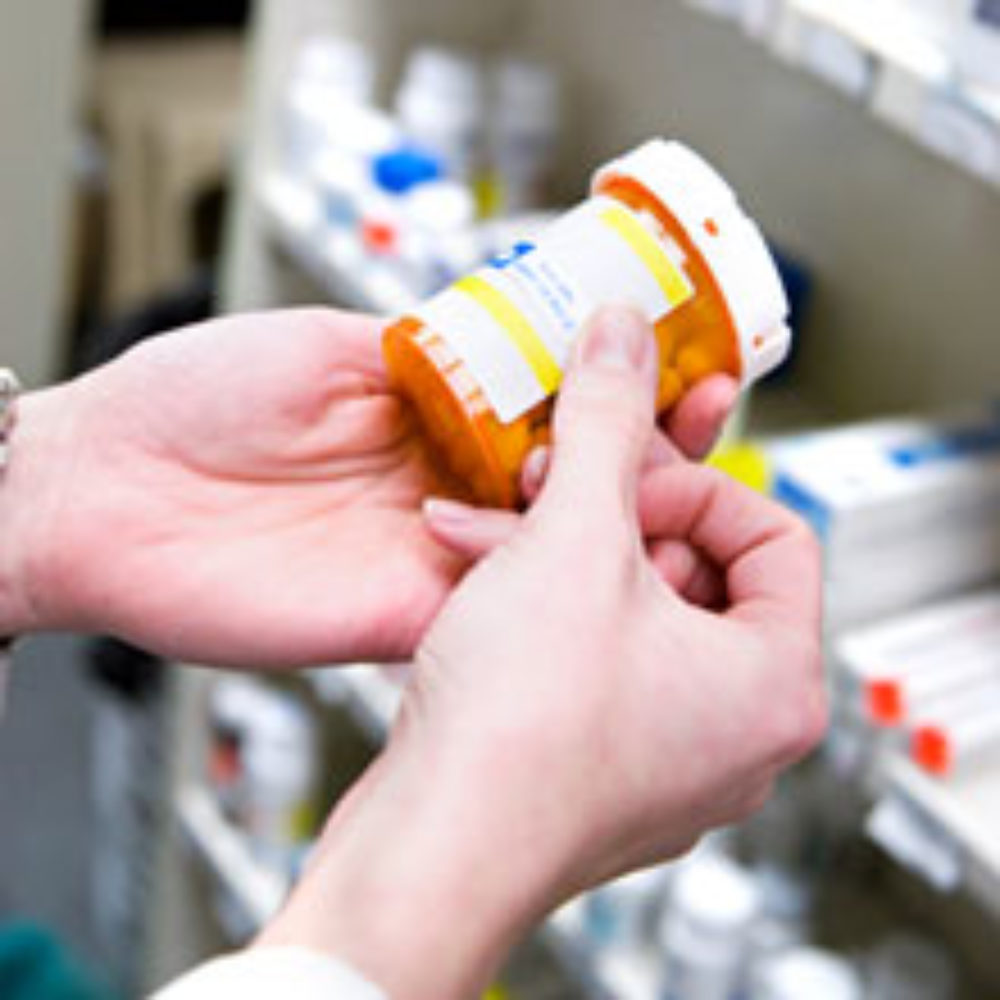 June 18, 2010
By: Staff Writers
More than 200,000 bottles of the diabetes drug Glumetza have been recalled due to the same chemical contamination from wood pallets that led to a Tylenol recall late last year. 
The Glumetza recall was announced this week by the manufacturer, Depomed, in a June 17 Security Exchange Commission (SEC) filing for investors. The recalled drugs are believed to be contaminated with a chemical called 2,4,6, tribromoanisole (TBA), which may have leached into bottles from wood pallets treated with pesticide. The contamination was discovered after the company received a complaint regarding the smell and taste of the drug.
TBA can cause temporary gastrointestinal illness when present in certain amounts. The same type of contamination forced Johnson & Johnson to announce a Tylenol recall in December. That recall has been expanded twice to affect a number of Johnson & Johnson products, including a Tylenol recall expansion announced earlier this month.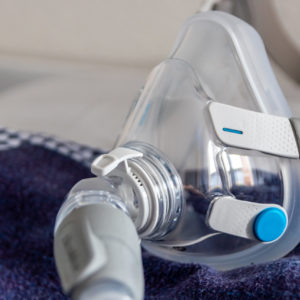 Did You Know?
Millions of Philips CPAP Machines Recalled
Philips DreamStation, CPAP and BiPAP machines sold in recent years may pose a risk of cancer, lung damage and other injuries.
Learn More
In total, about 56 million bottles of over-the-counter drugs from the Johnson & Johnson's McNeil Consumer Healthcare subsidiary have been recalled due to the contamination. The contamination was first detected by consumers who reported a musty smell emanating from bottles of medication.
The Glumetza recall affects 52 lots of 500mg tablets. Each lot contains approximately 4,000 bottles. The company has not yet released a list of lot numbers affected by the recall. The diabetes drug recall does not affect bottles of 1,000mg Glumetza.
Depomed said in its SEC filing that it believes the contamination came from wood pallets used to ship Glumetza bottles from its contract manufacturer in Puerto Rico. The company says that it has ceased shipping Glumetza 500mg on the pallets and is requiring its bottle supplier to do the same.
The company said it has alerted FDA and is working with the agency on an investigation and expects shipments of Glumetza 500mg to continue in four to eight weeks. The recall is expected to cost the company about $2 million.
The FDA has not yet issued a press release or recall announcement, and the Depomed filing did not have recall instructions for customers.
Helen

September 24, 2011 at 8:27 pm

can anyone tell me if they have had Candida Albicans from Glumetza? I am very upset because it started when I went on this new pill. It is an itchy red rash surrounded by blisters and scales. It is a fungus, can have it anywhere such as between fingers, toes, armpits, groin, under breasts, vagina, mouth, rectum and under foreskin. Very interested if it has happened to you. thanks

Shirley

June 2, 2011 at 6:56 pm

I was prescribed glumetza 500 about 1 year ago, then my doctor change my prescription to a higher mg of glumetza 1000 mg. I've discussed this with my doctor, but he has'nt change my prescriptoin yet. as the above comment from jlstees on March 10, 2011. I can't afford it, even though I have insurance on my job and if I don't get the glumetza though the script by mail, I have to pay the full price f[Show More]I was prescribed glumetza 500 about 1 year ago, then my doctor change my prescription to a higher mg of glumetza 1000 mg. I've discussed this with my doctor, but he has'nt change my prescriptoin yet. as the above comment from jlstees on March 10, 2011. I can't afford it, even though I have insurance on my job and if I don't get the glumetza though the script by mail, I have to pay the full price from my local pharmacy, which I can't afford. With the recall of the glumetza 500 mg, how safe is the glumetza 1000mg? Please give me your advice. Thanks

jlstees

March 10, 2011 at 7:58 pm

I just received a prescription for glumetza XR 1000 mg tablets to take 2 tablets daily. After reading these comments I am asking you all if it is safe to take. I had taken Metformin for several years and had problems with diareha. Went off it. New doctor just prescribed the Glumetza for me and I am not happy with what I have read as well as the price, which I cannot afford. Could use some of your [Show More]I just received a prescription for glumetza XR 1000 mg tablets to take 2 tablets daily. After reading these comments I am asking you all if it is safe to take. I had taken Metformin for several years and had problems with diareha. Went off it. New doctor just prescribed the Glumetza for me and I am not happy with what I have read as well as the price, which I cannot afford. Could use some of your advice. Thank You

Nan J

March 3, 2011 at 10:02 pm

But now it's March 2011, and I still can't get Glumetza 500 mg! I can't take the generic Metformin or any other form, and am really strugling with meds, diabetes, etc. Please, please--can't we get some safely manufactured?? I need help here--is the company being punitive? are there lawsuits preventing manufacture?

stan

February 19, 2011 at 2:27 am

is this site controlled by the drug companies. I wrote a comment before switching meds I didn't realise what how glumetsa was affecting me I thaught the coffee I drank with the glumetza was causing my stomach problems.i changed meds no more problems . Contacted lawyers no response. Doesn't it bother people that the drug companies drug stores doctors to allow us to be continually poisoned after the[Show More]is this site controlled by the drug companies. I wrote a comment before switching meds I didn't realise what how glumetsa was affecting me I thaught the coffee I drank with the glumetza was causing my stomach problems.i changed meds no more problems . Contacted lawyers no response. Doesn't it bother people that the drug companies drug stores doctors to allow us to be continually poisoned after the meds were supposed to have been remove from the market by 5 months. I'm PISSED

lee

February 1, 2011 at 1:48 am

is anyone having the same problems now since it's return to the market?

Kathy

January 22, 2011 at 11:15 pm

So, when will it be on the market, again???

stan

January 17, 2011 at 6:39 pm

for the lady looking for another pharmacy walgreens wasnt the only pharmacy to continue sales cvs did so also

Paul

December 17, 2010 at 5:32 pm

Just found out myself by a refusal to renew the prescription. Last batch I noticed a rotten egg smell upon openning the lid. I called Medco about this & they said to leave the cap off for a couple of days & it'll be OK. Bad info there I quess. This shouldn't happen to people that rely on our meds to be safe. What happened to quality control here? I'm sure a few areas of this missed the boa[Show More]Just found out myself by a refusal to renew the prescription. Last batch I noticed a rotten egg smell upon openning the lid. I called Medco about this & they said to leave the cap off for a couple of days & it'll be OK. Bad info there I quess. This shouldn't happen to people that rely on our meds to be safe. What happened to quality control here? I'm sure a few areas of this missed the boat here. I liked this product & may have a problem with the possible replacement. Never did I put 2&2 together & realize it was causing me to be having the other problems that all of us were getting. Shame shame.

Rick

November 29, 2010 at 10:47 pm

interesting, you try to refill and all every pharmacy says is it's on back order. One admitted all pharmacies get it from the same warehouse, yet no one mentions a recall which I suspected and had to find here. I have had 1 or 2 issues with diarrhea, but assumed I didn't eat enough food, although now I wonder about the acid reflux problem I didn't have, but recently would awaken to my last meal [Show More]interesting, you try to refill and all every pharmacy says is it's on back order. One admitted all pharmacies get it from the same warehouse, yet no one mentions a recall which I suspected and had to find here. I have had 1 or 2 issues with diarrhea, but assumed I didn't eat enough food, although now I wonder about the acid reflux problem I didn't have, but recently would awaken to my last meal half way back up my throat along with stomach cramps. This worked really well, Metformin keeps me in the bathroom, so that's out.

Fran

November 12, 2010 at 10:24 pm

I felt most of the symptoms listed in the comments above. Except I ended up with a case of severe diverticulitis and required a CAT scan. Had terrible stomach cramps preventing sleep. Could not leave the house. Food went straight through. All Merk said was that it was "unavailable" when I submitted a refill. They did not tell me to stop taking it!

kathy

November 10, 2010 at 10:44 pm

I wanted to let youknow its not just walgreens I go to medicap and have for 8 years and all they told me was that glumetza was back ordered i find it hard to beleave they did not know about the recall. I am very upset that i went to the cost of many dr apt and a cat scan and they found nothing wrong but all i knew at the time was i had bad stomach pains. When they switched my medication because g[Show More]I wanted to let youknow its not just walgreens I go to medicap and have for 8 years and all they told me was that glumetza was back ordered i find it hard to beleave they did not know about the recall. I am very upset that i went to the cost of many dr apt and a cat scan and they found nothing wrong but all i knew at the time was i had bad stomach pains. When they switched my medication because glumetza was (back ordered) the pain is gone. What can we do about this the cost and pain we went thru is not right

Sherry

November 10, 2010 at 4:41 pm

I've been taking methotrexate injections since April 2009. Walgreens has to call there corporate offices to see if there is a way to find out the lot numbers for me. All they can tell me is that the most recent batch was not on the recall. One pharmacist told me they changed manufacturers the next ( Steve) told me he does not think they ever had that manufacturer. I have had irritation and swellin[Show More]I've been taking methotrexate injections since April 2009. Walgreens has to call there corporate offices to see if there is a way to find out the lot numbers for me. All they can tell me is that the most recent batch was not on the recall. One pharmacist told me they changed manufacturers the next ( Steve) told me he does not think they ever had that manufacturer. I have had irritation and swelling at injection sights and severe nausea off and on during my use also trouble trying to fill needle on some injections. I am also having pain on the left side of my stomach that waxes and wains. I am sure Walgreens will be trying to circle the wagons to protect their interests. I find this all incredulous ! How can this happen?

CAROL

November 9, 2010 at 10:02 pm

I am FURIOUS! How could Walgreens -with any good conscience, WAIT for 5 MONTHS , knowing about this recall in JUNE - and NOT warning us??? My trust for Walgreens to be responsible enough to alert me to ANY prescription danger before I am affected - HAS been seriously compromised. I WILL be findin another pharmacy. Glumetza is in a sealed plastic bottle - the contamination must have been more ext[Show More]I am FURIOUS! How could Walgreens -with any good conscience, WAIT for 5 MONTHS , knowing about this recall in JUNE - and NOT warning us??? My trust for Walgreens to be responsible enough to alert me to ANY prescription danger before I am affected - HAS been seriously compromised. I WILL be findin another pharmacy. Glumetza is in a sealed plastic bottle - the contamination must have been more extensive than just some pesticide on the loading pallets.

Paula

October 16, 2010 at 4:33 am

When I called Walgreens about why I could not get my prescription for Glumentza 500, I was told that their supplier was unable to get it for them. When I inquired about a possible recall, they denied it. Then I called Depomed. When I was told that they did not know when their product would be released again, I asked if there was a recall or contamination, they told me that it was just a minor "pac[Show More]When I called Walgreens about why I could not get my prescription for Glumentza 500, I was told that their supplier was unable to get it for them. When I inquired about a possible recall, they denied it. Then I called Depomed. When I was told that they did not know when their product would be released again, I asked if there was a recall or contamination, they told me that it was just a minor "packaging" issue. Walgreens gave me another 40 tablets to tide me over, and now I'm afraid to take them. I have been suffering from gastrointestinal problems and insomnia, but thought that this was just due to the nature of the drug itself, not pesticide contamination

Vanessa

October 11, 2010 at 8:35 pm

For several months now I am constantly nauseated and have diarrhea really bad. I have been taking Glumetza for years and just started with these symptoms recently. No one informed me that there was a recall on this medication, even when I called for a refill. I have even had to miss work it was so bad at times. I will no longer take this medication. This is really bad when your pharmacist is not o[Show More]For several months now I am constantly nauseated and have diarrhea really bad. I have been taking Glumetza for years and just started with these symptoms recently. No one informed me that there was a recall on this medication, even when I called for a refill. I have even had to miss work it was so bad at times. I will no longer take this medication. This is really bad when your pharmacist is not on top of things and continue to refill your medication without any warning.

THERESA

October 4, 2010 at 2:25 pm

I HAVE BEING SICK FOR ABOUT A MONTH STOMACH PAIN GETTING SO TO I CAN NOT GET OUT OF BED CAN NOT EAT VOMITING SO LAST NIGHT I TOLD MY HUSBAND TO TAKE ME THE ER OR GIVE ME SOMETHING FOR PAIN SO I LOOK GLUMETZA ON THE INTERNET FOUND IT TO BE A RECALL THIS IS REASON WHY I HAVE BEING IN SO MUCH PAIN I CALL MY DR. AND MY PHARMACY I AM SO UP SET NO ONE CALL OR NOT A WRITTEN LETTER TO LET ME KNOWN[Show More]I HAVE BEING SICK FOR ABOUT A MONTH STOMACH PAIN GETTING SO TO I CAN NOT GET OUT OF BED CAN NOT EAT VOMITING SO LAST NIGHT I TOLD MY HUSBAND TO TAKE ME THE ER OR GIVE ME SOMETHING FOR PAIN SO I LOOK GLUMETZA ON THE INTERNET FOUND IT TO BE A RECALL THIS IS REASON WHY I HAVE BEING IN SO MUCH PAIN I CALL MY DR. AND MY PHARMACY I AM SO UP SET NO ONE CALL OR NOT A WRITTEN LETTER TO LET ME KNOWN TO NOT STOP TAKING GLUMETAZ 500 MG TWICE A DAY

Robin

October 1, 2010 at 12:01 am

I just found out today about the recall and I'm very frustrated because I'm been sick several times and had no idea about the recall until I tried to get a refill today. The pharmacy refilled my prescription without even letting me know.

Doug

September 21, 2010 at 6:46 pm

Been type 1 for over 25 years never had any diarrhea issues my Doc added Glumetza about a year ago and things changed never linked the two until I tried to refill again and the mail order service sent a letter so I looked into i,t found this and wow that explains it.

Pat

September 21, 2010 at 12:49 pm

I went to my Dr. to get samples of Glumetza, because I can't afford to buy it, and they couldn't get the 500mg. They told me to cut a 1000mg in half, because they just didn't have the 500mg. Cutting the pill in half gave me diarrhea, and taking the whole 1000mg made my blood sugar crash so bad. I wish my Dr. had told me about the recall, instead they just looked at me like I was poor, and they wer[Show More]I went to my Dr. to get samples of Glumetza, because I can't afford to buy it, and they couldn't get the 500mg. They told me to cut a 1000mg in half, because they just didn't have the 500mg. Cutting the pill in half gave me diarrhea, and taking the whole 1000mg made my blood sugar crash so bad. I wish my Dr. had told me about the recall, instead they just looked at me like I was poor, and they were so sorry they couldn't help me. Glumetza 500mg work for me and I hope a law suit doesn't keep me from getting it in the future.I will just have to wait and see.

Martha

September 17, 2010 at 4:42 am

My doctor prescribe Glumetza, for me i went to the internet to check out the side effects, and never taking it.Did not like the effects. He wonted me to take in order to combat becoming a diabetic,which i did not think that i needed i never had any symptoms of diabetes. I always do reasearch on any medication, before taking it and, if i dont like the side effects i leave it along; I think that[Show More]My doctor prescribe Glumetza, for me i went to the internet to check out the side effects, and never taking it.Did not like the effects. He wonted me to take in order to combat becoming a diabetic,which i did not think that i needed i never had any symptoms of diabetes. I always do reasearch on any medication, before taking it and, if i dont like the side effects i leave it along; I think that the Doctors, really do make peoples sick with medication that they dont need. So always check it out before taking it.

Marcia

September 7, 2010 at 1:04 am

I have always had the above problems (gas, diarrhea, pain and bloating from the metformin and glumetza, so nothing seemed any different, except it was worse. Luckily I had a month off from work, so I didn't have to worry about that. But I couldn't go anywhere because I never new when it was going to hit. I would like to get off of all this medicine for diabetes. I haven't had a good day in th[Show More]I have always had the above problems (gas, diarrhea, pain and bloating from the metformin and glumetza, so nothing seemed any different, except it was worse. Luckily I had a month off from work, so I didn't have to worry about that. But I couldn't go anywhere because I never new when it was going to hit. I would like to get off of all this medicine for diabetes. I haven't had a good day in the 4 years since I was diagnosed with type II.

Pearl

September 3, 2010 at 9:38 pm

I have been having bad stomach ache. I also found out about the recall when I went to have glumetza refill, I have being having severe gastricroblems.

Tarita

September 1, 2010 at 5:31 pm

My medication was just changed on Monday Aug. 30 from Metformin to Glumetza 500mg. The bottle was given to me at the docs office... From the time I took the medication I became very sick.. A feeling thats unexplainable...Bad stomach ache and very frequent urination and diarrhea. I was just about to call my doc today and tell him that I wanted to go back to Metformin because of the feeling that i[Show More]My medication was just changed on Monday Aug. 30 from Metformin to Glumetza 500mg. The bottle was given to me at the docs office... From the time I took the medication I became very sick.. A feeling thats unexplainable...Bad stomach ache and very frequent urination and diarrhea. I was just about to call my doc today and tell him that I wanted to go back to Metformin because of the feeling that it gave me but the Pharmacists called me about my prescription and informed me of this.. I called the doc for them to change my medication but I can probably gurantee they knew nothing about the recall or otherwise they wouldve changed my prescription prior..

Frank

August 31, 2010 at 11:04 pm

Same story here. About three-four weeks of bowel problems which I was not able to attribute to anything specific until today. My pharmacist called the manufacturer, or its agent, and was informed that they had nothing to send to any supplier and they did not know when they would have more Glumetza to provide to the pharmacy. Spiffy! I learned about the recall today after I started trying to find o[Show More]Same story here. About three-four weeks of bowel problems which I was not able to attribute to anything specific until today. My pharmacist called the manufacturer, or its agent, and was informed that they had nothing to send to any supplier and they did not know when they would have more Glumetza to provide to the pharmacy. Spiffy! I learned about the recall today after I started trying to find out why the manufacturer isn't producing a popular medication. Has anybody learned what batches were affected and where they were shipped? Since I don't normally sniff my pills before taking them, I hadn't realized that they smelled like rotting something or other. I hope I can contact my doctor tomorrow so I can switch to something else. Too bad, I've really had good results with the Glumetza.

Merv

August 29, 2010 at 3:11 pm

I have been taking Glumetza 500 for many years now, but recently I have been having belly problems when I injest the tablets ... bloating, bag odorous gassing, diarrhea and cramps. The symptoms are similar to Lactose intolerance. I have been wondering lately Glumetza contain Any kind of Sulphur content at all. It sure smells that way.

Lula

August 28, 2010 at 1:28 am

My mother has been on Glumetza (500mg tablet) for aprox. We are just reading this recall information today. We are glad decided to seek more information about why my mother was no longer able to acquire the necessary medication, we were informed by the pharmacy that medication (Glumetza 500mg) was recalled because they found some broken tablets which the company had to fix. Thank GOD that we found[Show More]My mother has been on Glumetza (500mg tablet) for aprox. We are just reading this recall information today. We are glad decided to seek more information about why my mother was no longer able to acquire the necessary medication, we were informed by the pharmacy that medication (Glumetza 500mg) was recalled because they found some broken tablets which the company had to fix. Thank GOD that we found out differently because my mother has been complaining about stomach pains and feeling nausea. It is a disgrace that it has come to the point where we can no longer take the words of some our legal authoritative leaders.

George

August 27, 2010 at 2:15 pm

I've had the most severe reaction to the contaminated GLUMETZA 500 mg that I think is possible. I had severe Gastric upset and severe gastric pain and sleepless nights to the point of asking my endocrinologist to remove me from the drug and put me on insulin. I hold Walgreens responsible for not notifying me of the recall in June. You would think if they are not able to get the product from the[Show More]I've had the most severe reaction to the contaminated GLUMETZA 500 mg that I think is possible. I had severe Gastric upset and severe gastric pain and sleepless nights to the point of asking my endocrinologist to remove me from the drug and put me on insulin. I hold Walgreens responsible for not notifying me of the recall in June. You would think if they are not able to get the product from their supplier they could have at least googled Glumetza and learned what I've learned. Don't tell me the patients interest is number one. They have records of the lot numbers dispensed to their customers and have the responsibility to keep them safe. Someone should file a class action lawsuit against Walgreens and the manufacture of Glumetza.

Rubye

August 26, 2010 at 2:00 pm

I really did like this drug it dopped my level considerable. I had been on this dur not even a year. I have had stomach problem but worked it thourgh with different medication not know about the recall. I just learned about the recall when my pharmicist would not refill my medication. My doctor did not know about the recall until today when I called to see why they had not called in this morni[Show More]I really did like this drug it dopped my level considerable. I had been on this dur not even a year. I have had stomach problem but worked it thourgh with different medication not know about the recall. I just learned about the recall when my pharmicist would not refill my medication. My doctor did not know about the recall until today when I called to see why they had not called in this morning an alternate drugs. So the word is not being given to the right contacts.

Evelyn

August 23, 2010 at 6:18 pm

Just read about the recall. I too was on Glumetza 500mg ( 2@ morning and 2 @night) for about 1 1/2 years. For the last few weeks I also have had diarrhea, bloating and stomach pains. I instictivly felt it was from the Glumetza and stopped taking them on my own last week. Back to normal bowel movements within a couple of days. I was looking up Glumetza withdrawl effects when I found this site[Show More]Just read about the recall. I too was on Glumetza 500mg ( 2@ morning and 2 @night) for about 1 1/2 years. For the last few weeks I also have had diarrhea, bloating and stomach pains. I instictivly felt it was from the Glumetza and stopped taking them on my own last week. Back to normal bowel movements within a couple of days. I was looking up Glumetza withdrawl effects when I found this site. Will not be calling in for refill.

Lloyd

August 20, 2010 at 1:35 am

I recently had to take off from work due to stomach pain bloating and dihorria.I visited my Doctor who prescribed medication for gasritis I also visited my Ophthalmologist the next week for floaters and flashes, the paim and the floaters started the same time .Please tell me it is not releated to this last bottle of glumetza that I am currently taking. I only found out about the recall after resea[Show More]I recently had to take off from work due to stomach pain bloating and dihorria.I visited my Doctor who prescribed medication for gasritis I also visited my Ophthalmologist the next week for floaters and flashes, the paim and the floaters started the same time .Please tell me it is not releated to this last bottle of glumetza that I am currently taking. I only found out about the recall after reseaching the side effects for glumetza baecause of the flashes as the Doctor who examine my eyes found no reason for my eye problem. Please tell me that i am not going blind, this is the last bottle the Phamcacy says that they are out of stock .

Courtenay

August 15, 2010 at 1:44 pm

wow... thought it was just me. I had the same issues..... never had the diarrhea issue much with this... until the past month. I also had the bloating on stomach pain.... . I called a refill in... and then got one call, they were out of stock and had to order, the the next call.... they were out of it. Then I get to the pharmacy and they have given me a different drug in place.. mind you I was[Show More]wow... thought it was just me. I had the same issues..... never had the diarrhea issue much with this... until the past month. I also had the bloating on stomach pain.... . I called a refill in... and then got one call, they were out of stock and had to order, the the next call.... they were out of it. Then I get to the pharmacy and they have given me a different drug in place.. mind you I was without anything for a week.. so I am out of wack! They said there was something with the manufacturer.. but never told me REALLY that there was a recall. These pills are expensive... and waiting with NOTHING in your system is not fun! Anyhow gave me Fortmet ER .. anyone taken this? I just think as a patient on this... someone should have contacted us. This day and age it is easy to get a print out of who is on it at most pharmacies! I have to do my own research to find this out!!!!!

Cindy

August 12, 2010 at 6:44 pm

I've been taking Glumetza 500MG for over a year and for the last three weeks I've expierenced stomach problems and then hurting in my lower back and bloating, I thought I may have a urinal track infection but don't.

Linda

August 4, 2010 at 7:50 pm

For about the past month or so I have been having the same stomach problems...stomach pains, sometimes diarrhea, other times constipation with bloating until the diarrhea came on and the pain can really get bad. I have been on glumetza for years now and my pharmacy just called to tell me about the recall. Will call my doctor now. I always thought, well, that I had a sensitive stomach...but who k[Show More]For about the past month or so I have been having the same stomach problems...stomach pains, sometimes diarrhea, other times constipation with bloating until the diarrhea came on and the pain can really get bad. I have been on glumetza for years now and my pharmacy just called to tell me about the recall. Will call my doctor now. I always thought, well, that I had a sensitive stomach...but who knows anymore?

hugh

August 4, 2010 at 5:07 pm

Have Takeen this med for over 5 years,no problem. My question is how does this TBA leach from a wood palet into and thru the plastic bottles that the pills are packed into. Just does not seem possible to me. These containers are bundled and wrapped into plastic for loading and shipping on the pallets. Call me crazy but there has got to be to this then leaching TBA

Tina

August 3, 2010 at 11:19 pm

I had problems with vomitting, nausea and diarrhea but did not link it to the glumetza until reading this information. I called to have my prescription refilled and was not told about the recall. The pharmacy said the medication was on back order and no release date given. They said they would call the doctor's office to inquire about changing to a new medication. However, they gave me enough ([Show More]I had problems with vomitting, nausea and diarrhea but did not link it to the glumetza until reading this information. I called to have my prescription refilled and was not told about the recall. The pharmacy said the medication was on back order and no release date given. They said they would call the doctor's office to inquire about changing to a new medication. However, they gave me enough (6 pills) to last 2 days. After reading this, I will not be taking the pills. I am going to call my doctors office tomorrow.

elizabeth

August 1, 2010 at 4:54 pm

I had same problem with vomitting nauseated and diarrhea for several weeks. My doctor thought I had a gastrial problem. I also noticed a funny odor from pills but I thought it was because I caught a bug. No one contacted me about this problem found out when I tried to do a refill..I take 2 500mg pills a day...who do you trust now a days?..

sandra

July 23, 2010 at 1:06 am

I' 've been on Glumetza for several years and always had good days and bad days as far as diarhea however, as of last week I've had what I thought was a stomach bug. Stomach aches and diarrhea every day. MIssed 2 days of work this week. I told my husband I know the feeling of Glumetza induced diarrhea but this time was differnent Stomach pain! Feeling nauseated. I called in a refill this week and [Show More]I' 've been on Glumetza for several years and always had good days and bad days as far as diarhea however, as of last week I've had what I thought was a stomach bug. Stomach aches and diarrhea every day. MIssed 2 days of work this week. I told my husband I know the feeling of Glumetza induced diarrhea but this time was differnent Stomach pain! Feeling nauseated. I called in a refill this week and learned after a couple of days of waiting on the rx to be filled that Glumetza was not available for refill due to mgf recall. My doctor called in another medication to replace Glumetza. Could this (recall) be the reason I felt so ill since last week>?

kimberly

July 7, 2010 at 1:57 pm

i have ben very sick for aweek or 2 so i what of glumetza and know my stomach is a little better
"*" indicates required fields