Glyphosate Cancer Findings Questioned By New Zealand Health Officials
August 12, 2016
By: Irvin Jackson
Health officials in New Zealand indicate that they have been unable to find conclusive evidence that the side effects of exposure to glyphosate, the active ingredient in Monsanto's popular weed killer Roundup, causes cancer. 
Over the past year, there has been increasing concerns about the potential link between Roundup and cancer, specifically involving the diagnosis of non-Hodgkins lymphoma among farm workers, landscapers and others exposed to high levels of glyphosate.
Concerns have emerged since the World Health Organization's International Agency for Research on Cancer (IARC) classified glyphosate as a probable human carcinogen in March 2016, sparking a global debate about the widespread use of Roundup and what impact it may have on public health.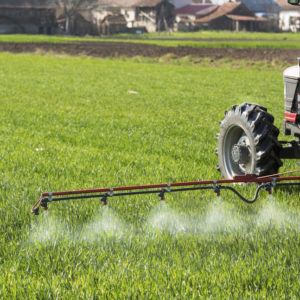 On August 11, the New Zealand Environmental Protection Authority (EPA) issued a report (PDF) that suggests glyphosate is "unlikely" to be carcinogenic. The findings add to numerous contradictory determinations issued by different health organizations worldwide.
New Zealand researchers say they looked at the IARC's findings and the studies it reviewed, as well as data assessed by the European Food Safety Authority, which also declared glyphosate to be non-carcinogenic, the U.S. Environmental Protection Agency and other groups.
"The majority of human studies did not show an association between exposure to glyphosate and cancer," the report's lay summary (PDF) states. "Although a small number of studies with a limited number of participants found a weak association between glyphosate exposure and increased risk of non-Hodgkin lymphoma (NHL), others did not."
The IARC has repeatedly defended its science against the health administrations of other countries, which have approved the widespread use of Roundup and other glyphosate-based pesticides for decades, some say with little scrutiny.
"The review confirms the EPA's long-held findings that at the present time glyphosate – with controls – is safe to use," Ray McMillan, acting General Manager of the New Zealand EPA's Hazardous Substances and New Organisms team said in a press release. "As with any chemical, glyphosate remains subject to our approval process which considers any likely impacts on human health and the environment."
The findings come amid a growing number of Roundup cancer lawsuits being filed in the U.S. Plaintiffs in the agricultural industry who have worked with Roundup for years say they developed non-Hodgkin lymphoma after regular, repeated exposure, just as the IARC predicted. The complaints accuse Monsanto of failing to warn the agriculture industry or medical community of the true risks of Roundup, even as it came to dominate the herbicide market.
An estimated 2.6 billion pounds of the herbicide have been sprayed on America's agricultural land over the two decades, since Monsanto introduced "Roundup Ready" crops that are designed to survive being sprayed with with the chemical, killing the weeds but not the crops.
"*" indicates required fields