Gold Medal Flour Recall Issued Over Salmonella Poisoning Risks
May 01, 2023
By: Katherine McDaniel
General Mills has issued a recall for Gold Medal flour, due to a risk that bags may be contaminated with Salmonella, which could cause serious and potentially life-threatening infections.
The U.S. Food and Drug Administration (FDA) posted information about the Gold Medal flour recall on April 28, indicating that Salmonella Infantis bacteria was found during sampling.
The recall impacts two pound, five pound and ten pound bags of both Unbleached and Bleached All Purpose Flour with a "better if used by" date of March 27, 2024 or March 28, 2024.
Due to the potential risk of salmonella food poisoning from the recalled flour, consumers are being urged to check their pantries and discard the product, to avoid a risk of infection.
Flour Salmonella Poisoning Risk
Salmonella is a bacterium that typically resides in the intestinal tracts of humans and animals and is most commonly transmitted to humans through exposure to contaminated food or water.  Salmonella poisoning can occur within six hours to six days after exposure with symptoms including nausea, abdominal pain, diarrhea or bloody stool, and fever.
According to the CDC, approximately 1.2 million cases of Salmonella infections occur in the U.S. every year. Although Salmonella poisoning symptoms are usually mild and subside within four to seven days, vulnerable individuals such as children, elderly, or those with compromised immune systems may experience more severe infections or complications.
While the recalled Gold Medal flour is not a ready-to-eat ingredient, and salmonella bacteria may be killed during the cooking process, consumers may still experience infections after contact with cooking surfaces, hands or utensils that came into contact with the flour or dough.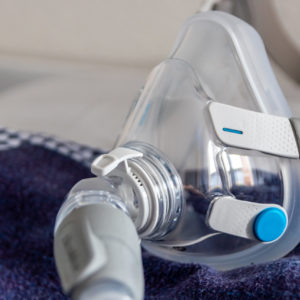 Did You Know?
Millions of Philips CPAP Machines Recalled
Philips DreamStation, CPAP and BiPAP machines sold in recent years may pose a risk of cancer, lung damage and other injuries.
Learn More
2023 General Mills Flour Recall Over Contamination Risks
Included in the General Mills Flour recall are the following products, sizes and UPC codes that are marked with a "Better if Used by Date" ranging from March 27, 2024 through March 28, 2024.
Gold Medal Unbleached All Purpose flour in five-pound bags with package UPC 000-16000-19610 and
Gold Medal Unbleached All Purpose flour in ten-pound bags with package UPC 000-16000-19580,
Gold Medal Bleached All Purpose flour in two-pound bags with package UPC 000-16000-10710 and
Gold Medal Bleached All Purpose flour in five-pound bags with package UPC 000-16000-10610.
The products were manufactured by General Mills of Minneapolis, Minnesota, and were distributed throughout the U.S. to various grocery stores and retailers.
To date, officials indicated that no Salmonella food poisoning illnesses have been linked to the recall. However , customers are being encouraged to take action since flour recalls pose a unique safety risk to consumers, as the products are often stored in cupboards and pantries for an extended period of time and the consumer may not realize their items have been recalled.
Consumers are encouraged to check their pantries and dispose of any remaining products affected by the recall. Customers who have discarded their products may contact General Mills Consumer Relations at 1-800-230-8103.
Gold Medal Flour E. coli Recall
This salmonella recall comes only a few years after a massive Gold Medal flour recall was issued in 2019, impacting nearly 600,000 pounds of Unbleached flour products that were found to possibly be contaminated with E. coli bacteria, which was also discovered during routine testing.
Similar to Salmonella, E. coli (Escherichia coli) is another foodborne bacterium that lives in the intestinal tracts of humans and animals. Symptoms of E. coli poisoning normally last for between five to ten days and include severe abdominal pain, diarrhea, bloody stools, and fever.
Vulnerable individuals including children, the elderly, and those with compromised immune systems are at an increased risk to experience more severe symptoms and complications including Hemolytic Uremic Syndrome (HUS), which can result in kidney failure or death if left untreated.
"*" indicates required fields