Glaxo Sets Aside $3.4B For Avandia Lawsuits, DOJ Probe
January 18, 2011
By: Staff Writers
The drug maker GlaxoSmithKline PLC has indicated that it will set aside $3.4 billion to cover costs associated with Avandia lawsuits and a federal investigation into their actions surrounding the disclosure of potential side effects of Avandia, which has been linked to an increased risk of heart attacks and heart failure.
The set aside is expected to wipe out the company's fourth-quarter 2010 profits, which will be announced next month. This is the second time the drug maker has put aside a large amount of funds to deal with Avandia problems.
Last summer, Glaxo took a $2.36 billion charge, which was at least partially attributed to costs associated with Avandia. Around that same time, it was reported that the drug maker had agreed to pay $460 million to settle Avandia lawsuits filed by about 10,000 people.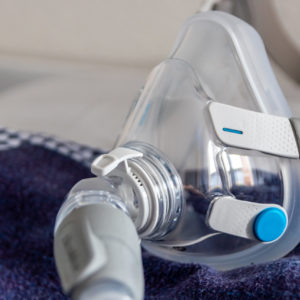 Did You Know?
Millions of Philips CPAP Machines Recalled
Philips DreamStation, CPAP and BiPAP machines sold in recent years may pose a risk of cancer, lung damage and other injuries.
Learn More
Glaxo continues to face several thousand lawsuits over Avandia, which all involve similar allegations that the drug maker failed to adequately warn about the risks associated with the diabetes drug.
The first Avandia trial is scheduled to begin January 24th in the U.S. District Court for the Eastern District of Pennsylvania. That lawsuit involves a claim filed by the family of James Burford, who died from a mycoardial infarction on Avandia. A second trial, involving a users who alleges he suffered congestive heart failure from Avandia, is scheduled to begin March 28th.
Avandia (rosiglitazone) was first approved in the United States in 1998 to treat type 2 diabetes by helping control blood sugar levels. The drug has been used by millions of diabetics, but sales plummeted following concerns about potential Avandia heart risks.
Some experts estimate that Avandia has caused between 60,000 and 200,000 heart attacks and deaths due to cardiovascular problems in the U.S. from 1999 to 2006, and it has been alleged that GlaxoSmithKline actively attempted to minimize the risks associated with Avandia and intimidate experts who spoke out about the dangers associated with the diabetes drug.
A black box warning was added to the medication in 2007 due to the increased risk of heart problems from Avandia. However, earlier this year, the FDA determined that the warning was not enough and has severely restricted use of the medication instead of issuing an Avandia recall.
Glaxo is also under investigation by the U.S. Department of Justice (DOJ) and several state attorneys general for potential wrongdoing. The probes seek to determine whether the drug maker attempted to cover up Avandia's heart problems; an accusation made last year by a U.S. Senate report. The report claimed the company intimidated scientists and withheld data; accusations that the company denies.
MR.T.L.C.

February 1, 2011 at 10:30 am

By all standards The Drug Avandia & Actos are identical. You can put Them both in a Sack Shake Them UP Either One Can Fall OUT. Meaning They Both can cause Heart Problems Right down To Heart Attacks. So The Prescription Drug actos needs To Be Brought UP On the Floor in all COURT ROOMS To have It"s Hearing.Plaintiffs Have Had as Many Heart problems & Heart Attacks with The Prescription DRUG[Show More]By all standards The Drug Avandia & Actos are identical. You can put Them both in a Sack Shake Them UP Either One Can Fall OUT. Meaning They Both can cause Heart Problems Right down To Heart Attacks. So The Prescription Drug actos needs To Be Brought UP On the Floor in all COURT ROOMS To have It"s Hearing.Plaintiffs Have Had as Many Heart problems & Heart Attacks with The Prescription DRUG ACTOS Just The Same As If It was AVANDIA. So Lets Get The Prescription drug ACTOS In & Up In The Front Line To Be Settled With Avandia. In The Year 2011. - Time to Pay The PIPER For The use of These Harmful drugs at PLAINTIFFS OR The Peoples Side Effects They Have Gotten From This Prescription DRUG ACTOS Here in The New Year 2011. So I Thank You All for Reading My Note or Small Letter on ACTOS The Same as Avandia. With all My Kindness and Prayers To all Who need Help with Their Problems They had gotten From The Harmful Drugs - AVANDIA & ACTOS. So may The Man In HEAVEN Watch over all of You and You get Yours Here in This NEW YEAR OF 2011 - Your Wishes & Prayers Be answered And Be FOR FILLED In Your Lives In All The Years Now and FOREVER. I"M DONE - FROM MR.T.L.C. Typing To All of You Here IN W.Va. In The GREAT UNITED STATES of AMERICA - TODAYS DATE 02/01/2011 - TIME NOW 5:27 AM - EST - USA - M.G.T.US.A - MAY GOD TAKE US ALL
"*" indicates required fields