BP Gulf Oil Spill Lawsuits
May 01, 2010
By: AboutLawsuits
In April 2010, a massive BP oil spill began after an explosion and fire sank the Deepwater Horizon drilling platform in the Gulf of Mexico near Louisiana. This affected the livelihood of millions of people who live and work on the gulf coast in several states, causing severe economic damage, potential personal injuries and an environmental catastrophe.
BP OIL SPILL LAWSUIT STATUS: Class action suits and individual lawsuits have been filed against British Petroleum (BP) and Transocean Ltd., which constructed and operated the Deepwater Horizon oil rig. The BP Gulf oil spill litigation has been consolidated in federal court as part of an MDL for pretrial proceedings in the U.S. District Court for the Eastern District of Louisiana.
Gulf coast oil spill lawyers are investigating claims for a wide variety of individuals whose livelihood and quality of life have been affected by this disaster, including, but not limited to: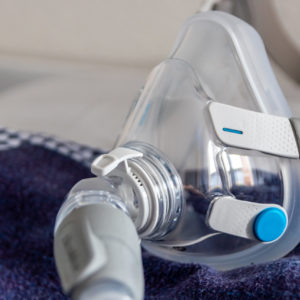 Did You Know?
Millions of Philips CPAP Machines Recalled
Philips DreamStation, CPAP and BiPAP machines sold in recent years may pose a risk of cancer, lung damage and other injuries.
Learn More
Fishermen
Oyster farmers
Shrimpers
Coastal property owners
Charter boat operators
Coastal tourism business owners
Deepwater Horizon workers or family members of workers injured or killed.
>>SUBMIT CLAIM INFORMATION TO A GULF COAST OIL SPILL LAWYER<<
OVERVIEW: An explosion on the Deepwater Horizon oil drilling platform on April 20 caused the rig to catch fire and sink into the mile-deep waters of the Gulf of Mexico. The oil rig accident ruptured the wellhead and caused a massive oil spill in the environmentally fragile gulf. The ruptured wellhead released thousands of barrels of oil per day, causing a huge oil slick which the gulf winds have blown toward the Gulf States, including Louisiana, Mississippi and Florida.
The Gulf oil spill is threatening to destroy the harvests of oyster farmers, shrimpers, and fishermen, is likely to severely damage the white "sugar sand" beaches popular with millions of tourists, and send property values spiraling downward if it reaches shore. In addition, the Gulf is the gateway to a number of environmentally fragile wetlands and estuaries, such as the Louisiana bayou and Florida everglades, which house dozens of endangered species that could be wiped out or damaged if the oil slicks filter into their habitats.
A number of Gulf oil spill class action lawsuits and individual lawsuits have already been filed against BP, and Transocean, as well as against Halliburton Energy Services, Inc. and Cameron International Corp., both of whom were also involved in the construction of the failed wellhead.
U.S. OIL POLLUTION ACT: According to U.S. law, BP and Transocean will likely carry the brunt of the liability and the cost of cleanup. Some experts predict that the cleanup alone will cost BP $8 billion. The Oil Pollution Act (OPA) of 1990 dictates that oil companies must have a plan to prevent spills that could occur on their rigs and ships, and should have a detailed containment and cleanup plan for possible oil spills.
The law dictates that "each responsible party" for a vessel or facility that is the source of an oil spill is liable for removal costs and damages. Deepwater Horizon was built by Transocean, and leased for drilling by BP.
Mike

August 6, 2010 at 9:01 pm

This blowout was of an unprecedented nature and the fact that it was partially contained, then contained even more, then capped and killed in 5200 feet of water using robots is remarkable. Nobody, no company in the world could have responed faster and better than BP to fix this mess. Whatever they may or may not have done to cause the accident, they stepped up in the response, big time. Along the [Show More]This blowout was of an unprecedented nature and the fact that it was partially contained, then contained even more, then capped and killed in 5200 feet of water using robots is remarkable. Nobody, no company in the world could have responed faster and better than BP to fix this mess. Whatever they may or may not have done to cause the accident, they stepped up in the response, big time. Along the Gulf coast one out of five people are directly or in directly involved in the oil and natural gas industry in some form or fashion. It is how we feed our families and this country needs the crude oil that we produce down here. To deny that is irrational and plain stupid. Blowouts are as old as the oil and natural gas industry; we have been dealing with them the best we can for 100 years. We don't like them!! They cause harm to the land and the sea, kill people and cost lots of money. We avoid them whenever we can but sometimes stuff happens. When it does we leave the lawyers on the beach and go fix the problem. I think that anybody not directly affected by this "accident", people from California for instance who won't allow billions of barrels of known crude oil reserves to be produced off they're coastlines in 100 feet of water or less, and ESPECIALLY people from Canada, ought to shut up and mind they're own buisness. Canada essentially rapes its environment into a waste land by mining oil sands and shale oil in the northwest. Who the hell are you to criticize this response and our government over anything? Go kick the neighbors moose when you get home tonight, partner. Lawsuits.com, here you go folks: all you angry Americans out there who could not fix a leaky toilet but all of sudden think you can criticize the oil and gas industry for its response to the worse offshore blowout in history, or who think you don't need the oil we produce in the Gulf because it is dirty or makes you feel guilty now and then when these kinds of accidents happen, get you a lawyer and sue BP. You folks in Canada too, get in line. Everybody always wants something for nothing, what better way to get it than to file a lawsuit. It is the American way.

Hugh

June 10, 2010 at 6:39 pm

I think this is a travesty against the citizens of Louisiana and outer states as a whole. Being a Canadian living in Canada listening to the news and the bullshit flying out of BP's CEO's, and affiliates that are supposed to be capping the spill; I find that we can put a man on the moon but cannot stop a oil spill. Shame on you BP you have jeopardized the Gulf of Mexico when if you enterprising id[Show More]I think this is a travesty against the citizens of Louisiana and outer states as a whole. Being a Canadian living in Canada listening to the news and the bullshit flying out of BP's CEO's, and affiliates that are supposed to be capping the spill; I find that we can put a man on the moon but cannot stop a oil spill. Shame on you BP you have jeopardized the Gulf of Mexico when if you enterprising idiots could have made a corporate decision and spent the time not pointing blame but getting this well head capped there would not be a waiting period of 12-14 weeks of continual flow of oil into the Gulf of Mexico. I hope you can sleep at night because as a Canadian I am dissappointed also in the Government of the United States relying on an incompentent company...Bewildered and definetly not amused!

Tom

May 4, 2010 at 5:38 pm

Here's the silver lining behind this extremely dark cloud: The four states that will be most affected by this mess (Florida, Alabama, Louisiana and Texas) - all historically red - are looking a bit bluer today. Governor Rick Perry is calling this an "Act of God". Talk about an act of desperation! This isn't God's fault, Governor. British Petroleum will be responsible for the clean up - not the Alm[Show More]Here's the silver lining behind this extremely dark cloud: The four states that will be most affected by this mess (Florida, Alabama, Louisiana and Texas) - all historically red - are looking a bit bluer today. Governor Rick Perry is calling this an "Act of God". Talk about an act of desperation! This isn't God's fault, Governor. British Petroleum will be responsible for the clean up - not the Almighty. Just two months ago, while attempting to justify drilling in the Atlantic, they were trying to sell us on the idea that an environmental disaster like the one that is now being played out in the Gulf of Mexico was out of the question. All of the state-of-the-art precautionary safety standards would be implemented. Not to worry, they assured us! What, me worry? Well, look on the bright side of things. At least it wasn't an accident in a nuclear power plant somewhere. For over four decades they have been telling us that something like that could never happen either - Three Mile Island notwithstanding. http://www.tomdegan.blogspot.com Tom Degan
"*" indicates required fields