Gymnastics Equipment Flame Resistant Chemicals May Pose Health Risks: Study
July 27, 2016
By: Martha Garcia
Widely used gymnastic equipment may pose a risk of exposing users to high levels of toxic flame resistant chemicals, according to a new study, which raises concerns about the potential health risks like ADHD, cancer and brain developmental delays. 
In a study published this month in the medical journal Environmental International, research indicate that gymnasts exposure to foam safety equipment, such as foam cubes in safety pits, increases the exposure to several toxic flame retardants, which have been linked to numerous health problems.
Researchers from the Boston University Medical Center tested the urine of 11 collegiate gymnasts in 11 U.S. gymnastic training facilities, looking for several types of flame retardants before and after training. Overall, they found the levels of flame retardants in the gymnasts' urine increased after gymnastics practice.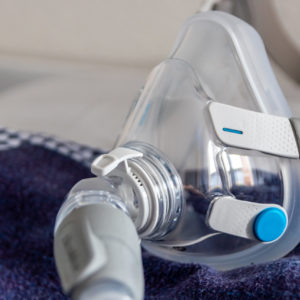 Did You Know?
Millions of Philips CPAP Machines Recalled
Philips DreamStation, CPAP and BiPAP machines sold in recent years may pose a risk of cancer, lung damage and other injuries.
Learn More
According to the findings, gymnasts had 50% higher urinary levels of triphenyl phosphate (TPHP) after training in a gymnastics facility than they did before training. The same was found for another toxic flame retardant, tris1,3–dichloro-2-propyl phosphate (TDCIPP), which increased by 22%.
The findings may cause concern, as prior studies have linked the chemicals to widespread health effects. A study published earlier this month found that organophosphates, including flame retardants, inhibit neurological development, affecting verbal, memory, processing speed and coordination. The chemicals have also been linked to increased risk of developing attention-deficit hyperactivity disorder (ADHD). Other studies have linked the chemicals to increased risk of autism and dyslexia.
Flame retardants were identified in polyurethane foam cubes used in the loose foam pit and safety landing mats. The chemicals were detected in 89% of foam pit cubes collected from gyms across the U.S.
Biomarkers found in the urine samples were the same as the chemical flame retardants found in the foam materials.
TPHP was the most common chemical found during testing. It is suspected to be a development disruptor. In mice studies it was linked to interfere with bone-cell development in offspring.
PentaBDE (PBDE) was the second most common chemical found and was banned globally because of its toxic effects. Studies have linked the chemical to increased risk of preterm birth, hormonal imbalances, including inhibiting the proper function of the thyroid, infertility, decreasing a child's I.Q. and increasing the risk of attention deficit hyperactivity disorder (ADHD). TDCIPP was the third most common chemical found and has been shown to cause cancer. It was listed as carcinogen on California's Proposition 65.
The study comes as the 2016 Summer Olympics approach, and many gymnasts are training long hours in gymnastic facilities. Researchers warn the exposures to the chemicals are likely widespread to both athletes and coaches.
Gymnasts in the study reported being gymnasts for at least 12 years, training at least 19 hours per week. Elite gymnasts training for the Olympics train for more than 30 hours per week, potentially facing constant exposure to the chemicals.
The exposure may not be limited to the foam. A prior study reported elevated concentrations of flame retardant in the air and dust of U.S. gymnastics training facilities and elevated levels of PBDE in collegiate athletes blood.
Managers of the gyms reported they were required by local fire marshals to purchase equipment containing flame retardants. In 2014, California lifted the requirement for flame retardants on furniture sold in the state after considering the far reaching health effects of many flame retardants. Researchers hope the findings of the new study will urge gym owners to purchase equipment without flame retardants in the future.
"*" indicates required fields