Study Examines Link Between Personal Hair Dye and Cancer Risk
September 08, 2020
By: Martha Garcia
Amid continuing concerns about the potential link between permanent hair dye and cancer, the findings of a new long-term study indicates while there may be a small increased risk for certain types of breast cancers, overall there was no clear link to most types of cancer.
The findings were published September 2 in the medical journal The BMJ, evaluating data on more than 117,000 women who were part of the Nurses' Health Study, an ongoing prospective cohort involving female nurses in the United States conducted at Brigham and Women's Hospital in Boston.
Nurses involved in the study were free of cancer at the beginning of the evaluation period, and reported information on personal use of permanent hair dyes. They were then followed for 36 years.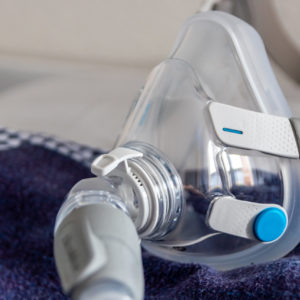 Did You Know?
Millions of Philips CPAP Machines Recalled
Philips DreamStation, CPAP and BiPAP machines sold in recent years may pose a risk of cancer, lung damage and other injuries.
Learn More
Overall, the women who used permanent hair dyes did not have a significant increased risk of cancer compared to women who had never used hair dye. Specifically, researchers indicate there is no increased risk of bladder, brain, colon, kidney, lung, blood and immune system cancers. They also did not have an increased risk for most types of skin or breast cancer.
However, women who used permanent hair dye did face a slightly increased risk of basal cell carcinoma of the skin, ovarian cancer, and three types of breast cancer–estrogen receptor negative, progesterone receptor negative, and hormone receptor negative.
The risk for those cancers was highest among women with naturally light hair and were related to the cumulative exposure to permanent dye.
There was also an increased risk of Hodgkin lymphoma among women with naturally dark hair and a higher risk of basal cell carcinoma for women with naturally light hair.
However, the increased risk of some types of cancer were minor associations and require more studies to determine cause and effect. Additionally, the study did not account for use of other types of products that may be carcinogenic to the body, which could have affected the results.
An earlier analysis conducted by Harvard researchers indicates the risk of cancer posed by permanent hair dye and chemical straighteners is lower than previously believed. Prior studies have shown a 9% increased risk of breast cancer after exposure to chemicals in hair dyes, but the new analysis warns the findings have been exaggerated, as the women used in the initial study all had a high risk of breast cancer from other factors.
The strongest types of hair dye are permanent dyes and these account for roughly 80% of hair dyes used in the United States and Europe. The World Health Organization classifies on-the-job exposure to hair dye by stylists and salon workers as a "probable carcinogen," but there is no warning regarding personal use.
"No positive association was found between personal use of permanent hair dye and risk of most cancers and cancer related mortality," the researchers wrote. "The increased risk of basal cell carcinoma, breast cancer (estrogen receptor negative, progesterone receptor negative, hormone receptor negative) and ovarian cancer, and the mixed findings in analyses stratified by natural hair color warrant further investigation."
Gail

September 26, 2020 at 4:07 am

Cumuative hairdye exposure builds cancer risk. Only gloves are included as if 'safe' without protective caps MSD-sheet requires. Sales and cancer levels are highest in history.
"*" indicates required fields