Hair Relaxer Class Action Lawsuit Seeks Medical Monitoring For Cancer, Other Damages On Behalf of Users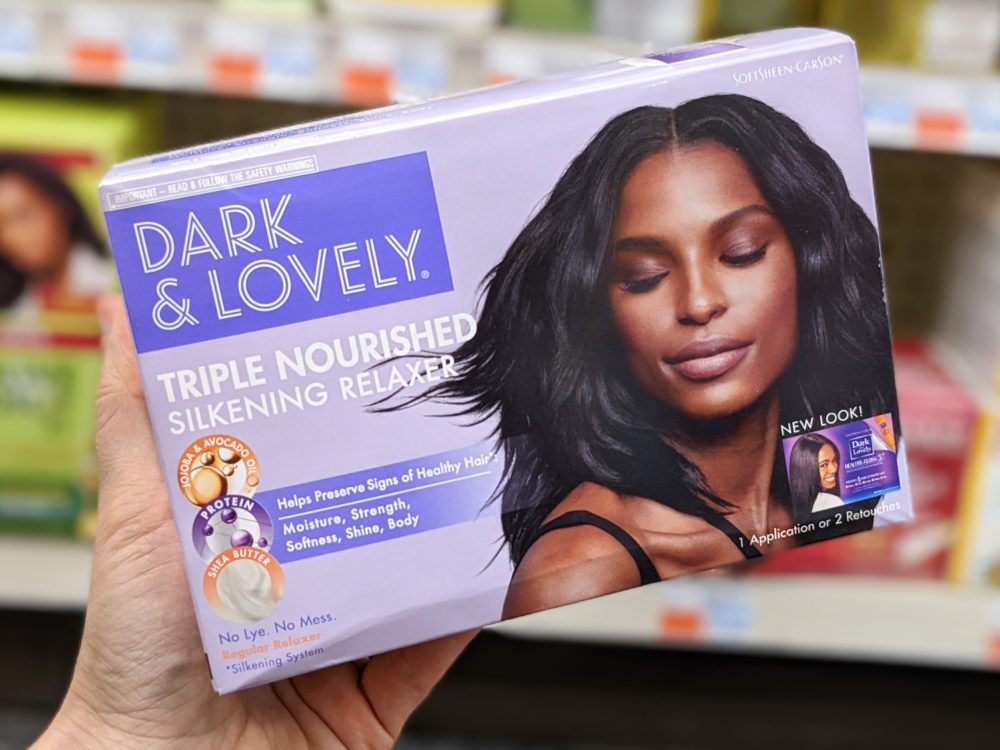 November 18, 2022
By: Irvin Jackson
Dark & Lovely and other chemical hair relaxers contain endocrine disrupting chemicals that may lead to the development of uterine cancer, fibroids and other injuries
Women seek medical monitoring for cancer caused by hair relaxers, and other damages
Additional settlement benefits may be available for women already diagnosed with an injury
Amid increasing evidence about the link between hair relaxers and cancer, a group of women have filed a class action lawsuit against L'Oreal and Softsheen-Carson, Inc, calling for the manufacturers of "Dark & Lovely" and other chemical hair straighteners to pay for medical monitoring of women who may face an increased risk of uterine cancer, fibroids and other injuries.
The complaint (PDF) was filed by Angela Burton, Natasha Casby, Bridgette Quinn and Sondra Loggins in the U.S. District Court for the Eastern District of Michigan on November 17, alleging the companies sold a number of hair straightener and relaxer products which contained endocrine disrupting chemicals.
Lawsuit Alleges Hair Relaxers May Cause Uterine Cancer, Fibroids and Other Injuries
Dark & Lovely is one of the most widely used chemical hair straighteners sold in the United States, which has been marketed as safe and effective for Black women to use for decades. However, recent studies have found that products contain a number of toxic chemicals, which are known to pose a number of long-term side effects, which were never disclosed by the manufacturer.
Each of the plaintiffs who brought this hair relaxer class action lawsuit indicate that they purchased Dark & Lovely, unaware it may be adulterated with endocrine disrupting chemicals, and maintain that they never would have paid for the product if they had been warned about the potential health risks. None of the plaintiffs indicate they have been diagnosed with a specific injury, but claim the manufacturer should be required to cover future medical monitoring for cancer that may develop, as well as other damages.
HAIR RELAXER COMPENSATION
The allegations raised in the complaint are similar to another Dark & Lovely class action lawsuit filed against L'Oreal earlier this month, indicating that hair relaxer products include chemicals known as phthalates, which act as endocrine disruptors and interfere with the body's hormones.
"Phthalates are known EDCs which interfere with natural hormone production and degradation and are detrimental to human health," the new lawsuit states. "Despite their short half-lives in tissues, chronic exposure to phthalates will adversely influence the endocrine system and functioning of multiple organs, which has negative long-term impacts on the success of pregnancy, child growth and development, and reproductive systems in both young children and adolescents."
More recently, data has linked the use of hair straighteners to an increased risk of certain types of cancers.
Future Cancer Risks from Hair Relaxer
In recent years, studies have been published that make a connection between use of hair relaxer and cancer, raising concerns about the wide spread use of the products by Black and other minority women throughout the U.S.
In October, researchers published findings in the Journal of the National Cancer Institute, which warned that ingredients used in the chemical hair relaxers may cause uterine cancer. Researchers found that the rate of uterine cancer was nearly three times greater among women who frequently used hair relaxer chemicals, compared to women who never used the products.
A 2019 study published in the International Journal of Cancer (IJC) issued similar findings, indicating women who reported regularly using straighteners and permanent hair dyes were 9% more likely to develop breast cancer than non-users.
Over an eight year period, researchers identified 2,794 cases of breast cancer after chemical hair straighteners use. The study revealed those who frequently used hair straightener products were at a significantly increased risk of breast cancer, finding women using hair straighteners at least every five to eight weeks, had a 30% increased risk of developing breast cancer.
Researchers warned that African American women who reported using permanent hair dyes regularly were associated with a 60% increase of breast cancer diagnosis, compared to an 8% increased risk for Caucasian women.
Uterine fibroids and endometriosis have been associated with phthalate metabolites used in hair relaxers.
While none of the plaintiffs in this lawsuit claim to have developed cancer due to hair relaxer exposure, they note that themselves, and everyone who regularly used the products, now face an increased risk of developing injuries like uterine cancer from their hair relaxer, and say L'Oreal should pay for the necessary medical monitoring for users of its products to detect any such cancer as early as possible, as well as provide them with refunds.
For women actually diagnosed uterine cancer or other injuries caused by Dark & Lovely, product liability lawyers are reviewing individual hair relaxer lawsuits to pursue settlement benefits for the actual medical damages and pain and suffering caused by the hair relaxers. Those claims will be handled separately from any potential class action lawsuits brought against the manufacturers, seeking refunds and medical monitoring.
Do You Qualify for a Hair Relaxer Class Action?
Lawyers are investigating class action lawsuits that seek medical monitoring and other damages, as well as individual lawsuits for women diagnosed with uterine cancer, fibroids and other injuries linked to the toxic chemicals.
Do You Qualify?
Tags:
Breast Cancer,
Cancer,
Chemicals,
Class Action,
Dark & Lovely,
Endocrine Disruptors,
Endometriosis,
Hair Straighteners,
L'Oreal,
Phthalates,
Uterine Cancer,
Uterine Fibroid Removal
---
Find Out If You Qualify for Hair Relaxer Compensation
shalonda

December 17, 2022 at 10:50 am

used dark n lovely for years had fibroids pre cancerous cells had to do hysterectomy because of heavy bleeding pain blood clots irregular menstrual

Tonia

December 16, 2022 at 10:40 am

Good morning, I received my first perm in the 7th grade. I suffered from severe cramping as a young girl and well into adult hood. I had an DNC and had (2) Ablations and ultimately, I had to have an Hysterectomy.

Angela

December 15, 2022 at 12:04 pm

I had been having relaxers for many years and got diagnosed with endometriosis and had to have them removed because I bleed so
"*" indicates required fields