FDA Ignored Its Own Experts' Calls To Recall Brazilian Blowout, Other Hair Straighteners: Report
October 22, 2020
By: Irvin Jackson
Environmental advocates indicate that FDA officials ignored the advise of their own experts about the risks associated with hair straighteners, like "Brazilian Blowout", failing to recall products which release potentially dangerous levels of formaldehyde.
An investigative report published this week by the New York Times describes documents obtained by the advocacy group Environmental Working Group under the Freedom of Information Act.
Internal agency emails from at least four years ago show that banning the hair straighteners was justified, according to the Environmental Working Group, but Brazilian Blowout" treatments continue to be used that expose stylists and salon patrons to toxic formaldehyde gas.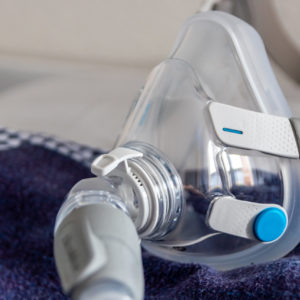 Did You Know?
Millions of Philips CPAP Machines Recalled
Philips DreamStation, CPAP and BiPAP machines sold in recent years may pose a risk of cancer, lung damage and other injuries.
Learn More
In 2010, the FDA noted increasing concerns from hair salon workers and customers who reported eye irritation, blurred vision, headaches, fainting, and breathing difficulties, which appeared to be side effects of Brazilian Blowout hair straighteners and similar products.
The symptoms appeared to be consistent with formaldehyde exposure, even though the manufacturer claimed its products were formaldehyde free. Eventually, researchers discovered the products do in fact release formaldehyde, which in some cases formed due to a chemical reaction.
Formaldehyde is a chemical used to manufacture building materials, resins, household products and is used as an embalming agent. It is classified as a probable carcinogen by the EPA and was determined by the National Academy of Sciences to cause cancer in humans.
Common symptoms of exposure to formaldehyde may include respiratory symptoms, eye, nose and throat irritation, headaches, nausea, chest pain, vomiting and rashes. The chemical has been linked to some forms of cancer and leukemia.
Brazilian Blowout recalls or bans have been issued in several countries, including Canada, Ireland, Australia and others. However, the FDA never banned the products, despite agency documents that reveal that objections and concerns were expressed by its own scientists.
Internal emails turned over as the result of Freedom of Information Act requests by the Environmental Working Group (EWG) found that not only did FDA scientists recommend a ban, but the agency's lawyers actually began drafting rules for such a ban in 2016. EWG petitioned the FDA to ban formaldehyde in hair straighteners in 2011.
"We had our center briefing today, and I wanted in (sic) inform you that your work has been acknowledged and that the center is proposing to develop regulations to ban the use of formaldehyde in hair smoothing products," Nakissa Sadrieh, director of the FDA's Office of Cosmetics and Colors' Cosmetics Division wrote in a July 26, 2016 email to staff. "This is a very big deal for us, and for the public."
Sadrieh went on to cast some doubt on claims the cosmetics industry would realistically regulate itself, writing "I am still waiting for industry to come begging for increased regulations over cosmetics." However, the ban never came.
According to media reports, the FDA has not responded to requests as to why there was no ban, and the agency claims it has no relevant records to turn over on the topic after December 2016.
By October 2016, it was apparent in the records obtained by EWG that even the FDA's own scientists knew something was wrong. After a toxicologist wrote to Sadrieh, indicating he had received no response on the issue following two months of emails, and that he was unsure what to do next, Sadrieh expressed frustration in an email back to him.
"I have learned that it is impossible to fight with incompetence, laziness and arrogance. We have to take whatever we can get, and for everything that we get, we must fight," Sadrieh wrote in an October 18, 2016 email. "To top it off, after we get something, not only will we get chastised in some way, but if there is anything good to be obtained from what we fought for, it will be taken from us, and others will take the credit, simply because that is the only way that they can survive."
Shortly after, as the Trump administration was transitioning into office, the attorney on the project was pulled off of the issue, and the ban appears to have died.
Brazilian Blowout, which has maintained that its formaldehyde levels are acceptable under federal regulations, is still on the market, as are other hair straighteners and conditioners which contain formaldehyde.
EWG has requested additional documents from after 2016 but failed to receive anything related to the ban. What it did receive was nearly 400 pages of adverse event reports from both consumers and hair stylists, who have continued to warn they may be suffering severe health effects from exposure to hair straightener fumes.
Kellie

June 16, 2021 at 6:03 pm

I am actually a hairdresser and we used Brazilian Blowouts straightening treatment for our hair straightening treatment, we purchased the certain kind claiming to be formaldehyde free. The warnings and marketing of all of these straightening products out on the market are so misleading. I would start to feel signs of exposure immediately after pouring the product out to begin my service. They requ[Show More]I am actually a hairdresser and we used Brazilian Blowouts straightening treatment for our hair straightening treatment, we purchased the certain kind claiming to be formaldehyde free. The warnings and marketing of all of these straightening products out on the market are so misleading. I would start to feel signs of exposure immediately after pouring the product out to begin my service. They required our salon to have special ventilation installed to be allowed to do these treatments, but I know first hand that does absolutely nothing to limit the entire salons exposure to the formaldehyde or the fumes. Once you start the process of the treatment and start to apply heat tools to the client, the fumes are unbearable to me and any type of exposure to these products would leave me seriously I'll for days, sometimes I thought I was going blind. I had to ask the salon to stop performing the services if I was working. Even if I came in when they performed a service earlier in the day, I would feel sick from that minimal exposure and have to do my clients hair outside. I was not the only stylist that would get sick, but I definitely was super sensitive to it. It felt as though each time I was exposed to it, the illness and symptoms got more severe. I stopped performing these services after my first service when I used product on a client and had vision issues. When your performing the treatment, and the steps that require heat I would immediately feel ill from formaldehyde exposure and it would last for days, vomiting, nerve pain, severe migraine, loss of eyesight. I would be unable to even drive home from work that day. It would leave me incapacitated for more then one day. Their advertising is so misleading, if the formaldehyde in that product made me that sick, I just don't think it should be used on clients or anyone should be exposed to it without a mask. The salon I worked in even had the special ventilation to combat fumes and it still was so potent that those measures did absolutely nothing. I would wear a mask and still get I'll. I started to have to finish my clients outdoors if another stylist was performing that service. These products are big money makers for stylist and salons and expensive to clients, but in my opinion they are absolutely not worth the risk and the unknown long term effects. Since then I get horrible migraines and blurry vision spells to this day. I haven't worked there since Covid started and still feel after effects of exposure to the chemicals in those products,
"*" indicates required fields