FDA Warns of Potential Eye Injuries From Alcohol-Based Hand Sanitizer
November 04, 2021
By: Randy Dixon, Jr.
A new alert issued by federal regulators warns consumers about the risk of serious eye injuries from hand sanitizers that are alcohol based, and may cause permanent damage to the cornea and surface of the eye.
A drug safety communication was posted by the U.S. Food and Drug Administration (FDA) on November 2, highlighting the potential problems that may result from getting any alcohol-based hand sanitizer in the eyes, which most often causes injuries among children.
Eye injuries from hand sanitizers most commonly occur when liquid is accidentally sprayed into the eye or when an individuals rubs their eyes before it has fully evaporated. These exposures can cause keratitis, an open sore on the eye, as well as corneal abrasions, which are scratches on the surface of the eye.
In many public places, hand sanitizer stations are installed at a height that is waist-level for the average adult but eye level or above for a young child. Children using these stations unsupervised can very easily get alcohol-based hand sanitizer in their eyes, resulting in serious injury if not treated immediately.
The FDA recommends that children always be supervised when using hand sanitizer. The agency also recommends alcohol-based hand sanitizers be stored up and away from the reach and sight of children, similarly to all over the counter and prescription medications.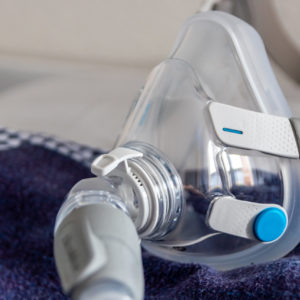 Did You Know?
Millions of Philips CPAP Machines Recalled
Philips DreamStation, CPAP and BiPAP machines sold in recent years may pose a risk of cancer, lung damage and other injuries.
Learn More
Due to the global pandemic there has been a marked increase in the general public's use of hand sanitizer to reduce bacteria and slow the spread of Covid-19. During this time, numerous safety warnings about the various dangers posed by hand sanitizers have been issued by the FDA. These dangers have included the presence of cancer-causing contaminants such as benzene, and acetaldehyde.
It has also included recalls linked to the use of methanol and potentially dangerous marketing techniques, such as making containers look like children's juice boxes.
The risk associated with the use of certain hand sanitizers resulted in a growing list of makers, distributors and specific products that the FDA has warned consumers to immediately discontinue using.
Between January 1, 2018 and April 30, 2021, the FDA identified more than 3,000 cases of adverse effects that were the result of consumers getting alcohol-based hand sanitizer in their eyes. This information was gathered by reviewing cases and calls to the U.S. poison control centers concerning ocular-only exposures to alcohol-based hand sanitizers.
The FDA suggests consumers of all ages adhere to the following recommendations:
Do not use alcohol-based hand sanitizers in or near your eyes.
After applying alcohol-based hand sanitizer to your hands, avoid touching your eyes because the alcohol in the hand sanitizer can cause severe irritation and damage to the surface of the eye.
If alcohol-based hand sanitizer does accidentally splash or get in your eyes, or those of a child, immediately and thoroughly rinse them under gently running water such as from a sink tap, water bottle, or emergency shower for at least 15 to 20 minutes. Do not delay rinsing your eyes, as immediate rinsing is the most important thing you can do to reduce the risk of serious eye injury. If symptoms such as redness, pain, irritation, visual impairment, blurred vision, or light sensitivity persist after rinsing, seek an urgent eye examination.
Use alcohol-based hand sanitizer in a well-ventilated area. When using it in an enclosed area such as a car, open a window to improve ventilation until the hand sanitizer is dry and the vapors have cleared.
The FDA is urging consumers to report any adverse effects or events occurring from the use of alcohol-based hand sanitizer products by using the MedWatch Adverse Event Reporting Program.
"*" indicates required fields