Hand Sanitizer Lawsuit Filed Over Risks From Toxic Wood Alcohol
January 29, 2021
By: Russell Maas
Following a series of hand sanitizer recalls due toxic levels of wood alcohol, a class action lawsuit has been filed against one manufacturer who exposed consumers to a risk of severe poisoning.
The complaint (PDF) was filed by Danish Farooq in the U.S. District Court of California on January 27, indicating 4e Brands North America, LLC of negligently misrepresented their hand sanitizer products as safe and falsely advertising the products to increase profits, while putting customer's health at risk of methanol poisoning. The lawsuit seeks class action status for all those who purchased the company's hand sanitizer products.
Farooq indicates 4e Brands knew, or should have known their Blumen topical hand sanitizer products, sold throughout the United States and at popular wholesale stores such as Costco, contained methanol, which is a wood alcohol that can be toxic if absorbed through the skin or accidently ingested by children.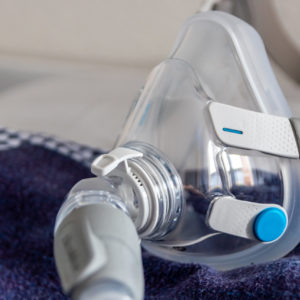 Did You Know?
Millions of Philips CPAP Machines Recalled
Philips DreamStation, CPAP and BiPAP machines sold in recent years may pose a risk of cancer, lung damage and other injuries.
Learn More
Since the COVID-19 pandemic emerged early last year, the demand for alcohol-based hand sanitizers has soared nationwide, leaving top manufacturers such as Johnson & Johnson and Procter & Gamble's stockpiles nearly depleted. As a result, many manufacturers, both foreign and domestic, shifted their manufacturing process to produce hand sanitizers to fulfill the supply.
Last summer, the FDA began to question the quality of many products entering the U.S. market, after identifying more than 100 hand sanitizers containing methanol wood alcohol, rather than the recommended 60% ethyl alcohol or isopropyl alcohol commonly used to kill germs on the skins surface.
Methanol is a wood alcohol often used to make fuel and antifreeze. Exposure to the toxic wood alcohol can lead to side effects like headache, nausea, vomiting, blurred vision, seizures, blindness, coma, permanent damage to the nervous system and death.
According to the lawsuit filed by Farooq, 4e Brands is one of the manufacturers who were forced to issue a methanol hand sanitizer recall within the last several months, alleging the company of lacked quality control measures before advertising and selling the products nationally to customers.
Farooq further indicates the manufacturer failed to reimburse customers for the products even after recognizing the safety issue at hand and ordering a recall, claiming many customers similarly situated would have purchased a different product if not for the deceptive advertising and label misrepresentations.
Over the past few months, methanol containing hand sanitizer recalls have impacted several brand name products, including as LABORATORIOS JALOMA S.A. de C.V. and Albek de Mexico S.A. de C.V products and AAA Cosmética, S.A. de C.V. hand sanitizers.
Experts warn that the risk of methanol poisoning from hand sanitizers has increased significantly amid the pandemic, with many of the recalled products sold in bright colors, with scents similar to candy and some even packaged with glitter or fun characters on the bottle, which makes them particularly appealing and dangerous to young children.
While a child is able to lick or ingest a small amount of hand sanitizer from their hands without becoming sick, health officials warn that if they swallow even a dime-sized amount they will most likely experience alcohol poisoning which could result in confusion, vomiting, and drowsiness. In severe cases or if methanol is present in the ingredients, they may suffer respiratory arrest, or even death.
The FDA maintains methanol is not an acceptable active ingredient for hand sanitizer and has encouraged consumers to stop using them immediately and to contact their physician or healthcare provider if they have experienced any problems that may be related to using the hand sanitizers.
Eddie

July 27, 2021 at 3:19 pm

I used assure sanitizer and my hands are peeling
"*" indicates required fields