Health Care Fraud Totalling More Than $900M Results in Hundreds of Arrests
June 24, 2016
By: Russell Maas
The U.S. Justice Department has arrested hundreds of professional medical personnel for allegedly billing nearly $1 billion for unnecessary and false medical treatments under Medicare and Medicaid plans. 
Attorney General Loretta E. Lynch and Matthew Burwell of the Department of Health and Human Services issued a press release on June 22, indicating that a Medicare Fraud Strike Force, working across 36 federal jurisdictions, arrested 301 individuals, including 61 doctors, nurses and other licensed medical professionals for their alleged participation in healthcare fraud related crimes totaling approximately $900 million in false and unnecessary treatment, prescriptions, and medical healthcare services.
According to documents filed by the Department of Justice (DOJ), the medical personnel are being charged with a variety of healthcare fraud related crimes including conspiracy to commit healthcare fraud, violations of the kick-back statutes, money laundering, and aggravated identity theft.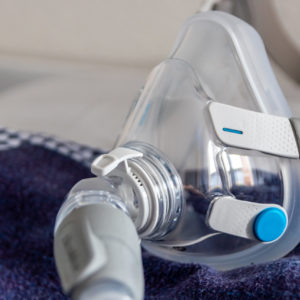 Did You Know?
Millions of Philips CPAP Machines Recalled
Philips DreamStation, CPAP and BiPAP machines sold in recent years may pose a risk of cancer, lung damage and other injuries.
Learn More
Officials claim a large portion of the fraudulent billings came from various medical treatments and services, such as home healthcare, psychotherapy, physical and occupational therapy, durable medical equipment and prescription drugs. At least 60 of the individuals charged this week are alleged to have issued false prescriptions under the Medicare prescription drug benefit program known as Medicare Part D.
Dozens of charges for conspiracy to commit healthcare fraud stem from patient recruiters, Medicare beneficiaries, and other co-conspirators being paid kick-backs in return for supplying beneficiary information to providers, so that providers could submit fraudulent bills to Medicare for unnecessary and unjustifiable services.
The DOJ specifically found 10 individuals in the Eastern District of New York who had allegedly filed more than $86 million in fraudulent physical and occupational therapy claims to Medicare and Medicaid. The defendants are alleged to have compiled a network of Brooklyn clinics that they controlled by paying bribes and kickbacks and in return the patients would be subject to unnecessary therapy to accumulate further medical costs. The defendants are alleged to have laundered the proceeds from this fraudulent billing through over a dozen shell companies to avoid suspicion.
In the Southern District of Florida, 100 defendants were charged with various home healthcare, mental health services, and pharmacy fraud amounting upward of $220 million.
The agency pinpointed at least nine defendants that owned and operated six different home health care services that the DOJ claims were solely for the purpose of billing Medicare services that were not necessary. The defendants are alleged to have falsely billed at least $24 million from the scheme.
With millions of seniors depending on Medicare and Medicaid services for essential health coverage and treatments for ailments, the criminals being charged are clearly targeting the most vulnerable age group in society, said Federal Bureau of Investigations (FBI) Associate Deputy Director David Bowdich.
"As this takedown should make clear, health care fraud is not an abstract violation or benign offense — It is a serious crime," Attorney General Lynch said in the press release. "The wrongdoers that we pursue in these operations seek to use public funds for private enrichment. They target real people — many of them in need of significant medical care. They promise effective cures and therapies, but they provide none. Above all, they abuse basic bonds of trust — between doctor and patient; between pharmacist and doctor; between taxpayer and government — and pervert them to their own ends."
The Medicare Fraud Strike Force is working closely with several federal, state and local agencies to further investigate fraudulent medical practices. The task force was referred to in the release as a "model of 21st-Century data-driven law enforcement" designed to strategically stay up to date with modern day healthcare fraud.
Including this week's charges, nearly 1,200 individuals have been charged with fraudulent medical practices as part of the nationwide take-down operation. To date more than $3.4 billion in fraudulent billings are being investigated.
Traci

June 24, 2016 at 5:12 pm

I didn't even read the article. Go ahead and sit on your high horses. You bureaucrats are the ones in need of jail time.
"*" indicates required fields