Cancer Warning Urged for Nexium, Prilosec, Other Heartburn Drugs
May 05, 2017
By: Irvin Jackson
A consumer advocacy group is calling for all heartburn and acid reflux drugs to carry esophageal cancer warnings, indicating long-term need for the medications may be signs of a problem that could lead to cancer. 
The Esophageal Cancer Action Network (ECAN) filed a petition with the FDA this week, calling for new label warnings on popular medications like Nexium, Prilosec, Prevacid and others, which are used by millions of Americans and widely available over the counter.
The warnings would not suggest that the medications cause cancer, but instead would indicate that consistent need for such drugs may be a precursor to esophageal cancer.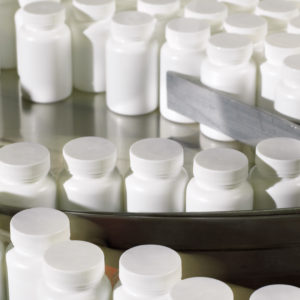 The request comes after ECAN and a research company conducted a poll that discovered that 86% of Americans were not aware of the connection between persistent heartburn and an increased risk of esophageal cancer and Barrett's Esophagus.
Barrett's Esophagus occurs when the composition of the lining of the esophagus is changed by constant acid damage. It can lead to esophageal cancer and death.
The group indicates that about three million Americans suffer from Barrett's Esophagus, but less than half have been diagnosed because of a lack of familiarity with the symptoms. This same lack of familiarity results in many diagnoses coming when the condition is in advanced stages and more difficult to treat.
Heartburn Drug Kidney Failure Risks
The findings come amid increasing concerns about a potential side effects of Nexium, Prilosec and other proton pump inhibitor heartburn drugs, and a growing number of lawsuits filed against the manufacturers for failing to provide warnings for users about the risk of acute kidney injury, chronic kidney disease and kidney failure.
In late 2014, the FDA added heartburn drug warnings about the risk of C. Diff associated diarrhea, and also indicated at that time that the medications have been linked to reports of acute interstitial nephritis, which involves kidney inflammation that may lead to more serious problems.
According to a study published by the medical journal CMAJ Open in April 2015, researchers indicated that users of Nexium, Prilosec or other heartburn drugs also increased the risk of acute kidney injury, which may lead to kidney failure.
This research was followed by a study published in the medical journal JAMA Internal Medicine in January 2016, which found that users also face an increased risk of chronic kidney disease from heartburn drugs.
Those findings were supported by another study published in April 2016, in which researchers with the Department of Veterans Affairs found that users of Nexium, Prilosec or other PPIs may be 96% more likely to develop kidney failure and 28% more likely to develop chronic kidney disease after five years of use."
A number of individuals throughout the United States who have suffered acute kidney injury, chronic kidney disease or renal failure are now pursuing Nexium lawsuits, Prilosec lawsuits and other claims against makers of proton pump inhibitors (PPI), alleging that the risk of kidney problems should have been included among warnings provided to consumers and the medical community.
Regina

October 25, 2021 at 1:35 pm

Esophageal cancer April 2018. Surgery November 2018. Presently still seeing doctors.

wayne

March 10, 2018 at 1:16 am

been taking 40 mg sometimes 2x daily Nexium/Prilosec/Omeprazole for about 25 years and now renal ultrasound shows lesions on left kidney , scheduled for MRI next. Not sure if these PPIs may be responsible

Yash

September 9, 2017 at 4:15 pm

Nexium 40 mg continues use from 2009 to 2013 per day after 2014 to 2015 DR prescribe 2 - 40 mg per day cause CT reports shows thickening ow wall of stomach and inflamation also chromogranin A increase now 186 gastric neuroendocrine carcinoid tumors and gastric polyps.
"*" indicates required fields