Kidney Stone Risks Add to Problems with Nexium, Other Heart Burn Drugs: Study
November 29, 2016
By: Irvin Jackson
Amid increasing concerns about the potential kidney risks with Nexium, Prilosec and other proton pump inhibitors (PPI), new research suggests that several types of popular heartburn drugs may also be linked to kidney stones.
In a study presented last week at the American Society of Nephrology's Kidney Week conference in Chicago, researchers indicate that two classes of heartburn drugs, proton pump inhibitors (PPIs) and H2 blockers, both increased the risk of kidney stones. The study has not yet been published for peer review.
Italian researchers conducted a study using data from nearly 2 million person-years and found that both types of heartburn drugs increased the risk of kidney stones. According to the findings the use of PPIs, which include Nexium, Prevacid and Prilosec, increased the risk of kidney stones by 12%. H2 blockers, like Zantac, Tagemet and Pepcid, increase the risk by 13%.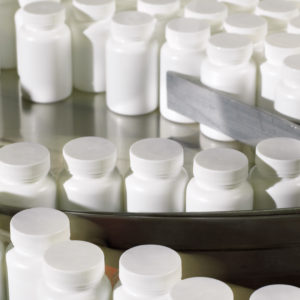 Researchers came to their conclusions after adjusting for other factors, such as smoking, use of other medications, age, race, physical activity and body mass index.
The findings come amid growing concern over the the risk of acute kidney injury, chronic kidney disease and kidney failure among users of Nexium, Prilosec and other PPI medications used by millions of Americans.
Since the drugs have been aggressively promoted without indication of any serious side effects, many users and doctors assume the heartburn medications are safe, and PPI drugs are typically taken for long periods of time without any effort to reduce or stop the need for the medication. However, experts have expressed concern that many users continue to take the drugs, even though there may no real medical need any longer.
Over the past two years, serious questions have emerged about kidney risks associated with PPIs, following several independent studies published in recent years.
In December 2014, the FDA required new warnings for the first time about a form of kidney damage associated with proton pump inhibitors, known as acute interstitial nephritis (AIN), which involves a sudden inflammation of the kidneys, which can lead to more severe problems.
This was followed by a study published in the medical journal CMAJ Open in April 2015, which found that users may be 3 times more likely to suffer acute interstitial nephritis, and 2.5 times more likely to develop acute kidney injury, which involves an abrupt loss of kidney function.
Earlier this year, a study published in the medical journal JAMA Internal Medicine also found an increased risk of chronic kidney disease with the heartburn medications, indicating that users of Nexium, Prilosec and other PPI may be 50% more likely when compared to non-users.
These findings were supported by another study published in April 2016, in which researchers with the Department of Veterans Affairs found that users of Nexium, Prilosec or other PPIs may be 96% more likely to develop kidney failure and 28% more likely to develop chronic kidney disease after five years of use.
A growing number of Nexium lawsuits, Prilosec lawsuits, Prevacid lawsuits, Protonix lawsuits and other claims over side effects of proton pump inhibitors are now being filed against the drug makers, alleging that they failed to adequately warn users and the medical community about the potential health risks.
As heartburn drug injury lawyers continue to review and file cases, it is expected that thousands of cases could be filed in the coming months.
Dave

March 22, 2021 at 7:41 pm

I have had over 100 stones in roughly 23 years. Some 8 mm to 9 mm in size. Several surgically removed, lithitripsy, numerous emergency stays. Found out a year ago after going on a higher dose and getting stones every 3 weeks they were coming from Nexium, Prilosec, Omeprazole and Pantoprazole all this time. Several people I know with stones were also on the same meds and started getting stones wi[Show More]I have had over 100 stones in roughly 23 years. Some 8 mm to 9 mm in size. Several surgically removed, lithitripsy, numerous emergency stays. Found out a year ago after going on a higher dose and getting stones every 3 weeks they were coming from Nexium, Prilosec, Omeprazole and Pantoprazole all this time. Several people I know with stones were also on the same meds and started getting stones within a year of taking them.

Deborah

December 25, 2020 at 1:59 am

I have taken Zantec and Nexium for years. Now had such bad kidney stones had to have kidney removed! Worst time of my life! Still pain and permanent flank bloated! Any suggestions appreciated!

Marty

February 6, 2017 at 4:11 am

I have been prescribed proton pump inhibitors since 1994, I have always thought that they have caused my kidney stones but have always been told they are not connected. I have had 54 kidney stones to date and gone to the emergency room for most, had three surgically removed and a stint put in one side. I would think I should have a pretty good case, can anyone help? Please let me know, thank you, [Show More]I have been prescribed proton pump inhibitors since 1994, I have always thought that they have caused my kidney stones but have always been told they are not connected. I have had 54 kidney stones to date and gone to the emergency room for most, had three surgically removed and a stint put in one side. I would think I should have a pretty good case, can anyone help? Please let me know, thank you, Marty
"*" indicates required fields