Unnecessary Heartburn Drug Use Could Put Patients At Risk of Unnecessary Side Effects: Study
August 16, 2017
By: Irvin Jackson
New research suggests that doctors need to do a better job of determining which patients actually need to take a class of heartburn drugs known as proton pump inhibitors (PPI), to avoid unnecessarily exposing patients to potential side effects of Nexium, Prilosec and other common treatments, which may pose serious kidney risks and other health problems. 
In a review published this month in the medical journal Current Gastroenterology Reports, Dr. C. Prakash Gyawali, of Washington University's School of Medicine, calls for better screening of patients before proton pump inhibitors are prescribed.
PPIs are a widely used class of drugs, which are designed to reduce the amount of acid in the stomach, treating gastroesophageal reflux disease (GERD), as well as heartburn, ulcers in the stomach and small intestines, and inflammation of the esophagus. Drugs that belong to the class include some of the biggest selling medications in the U.S., such as Nexium, Prevacid, Prilosec, Protonix, AcipHex, Dexilant, Vimovo and Zegerid.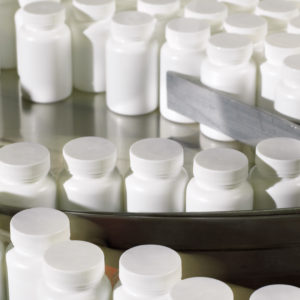 Prior to becoming available over-the-counter, prescription Nexium generated an estimated $6 billion in annual sales.
According to the review, PPIs are often prescribed to treat gastroesophageal reflux disease (GERD), yet do little to actually help with the problem in many cases.
"Acid suppression is much less effective in resolving regurgitation-predominant GERD, and atypical GERD symptoms (non-cardiac chest pain, pulmonary symptoms, laryngeal symptoms)," the study notes. "Regurgitation as a GERD symptom responds to PPI therapy in only 26–44%, with only a 17% therapeutic gain over placebo. Similarly, improvement of chronic cough is noted in <25% with PPI therapy and resolution of cough is rare."
The review indicates that the most appropriate indications for the use of drugs like Nexium, Prevacid and Prilosec is for the treatment of GERD-related erosive esophagitis, Barrett's esophagus, and evidence of abnormal esophageal acid exposure.
Appropriate indication for PPI use is important, according to the review, since a growing number of adverse side effects have been linked to Nexium, Prilosec and similar heartburn drugs in recent years.
In late 2014, the FDA added heartburn drug warnings about the risk of C. Diff associated diarrhea, and also indicated at that time that the medications have been linked to reports of acute interstitial nephritis, which involves kidney inflammation that may lead to more serious problems.
According to a study published by the medical journal CMAJ Open in April 2015, researchers indicated that users of Nexium, Prilosec or other heartburn drugs face an increased risk of kidney injury, which may lead to kidney failure.
This research was followed by a study published in the medical journal JAMA Internal Medicine in January 2016, which found that users also face an increased risk of chronic kidney disease from heartburn drugs.
Those findings were supported by another study published in April 2016, in which researchers with the Department of Veterans Affairs found that users of Nexium, Prilosec or other PPIs may be 96% more likely to develop kidney failure and 28% more likely to develop chronic kidney disease after five years of use.
The drugs have also been linked to nutrient deficiency, bone fractures, and an increased risk of dementia. In addition to those more serious risks, the review notes that one percent to three percent of PPI users will experience symptoms of intolerance, including headaches, abdominal pain, diarrhea, flatulence, dyspepsia, rash and allergy.
"Extensive availability of PPIs over the counter without a prescription, and record high numbers of prescriptions for PPIs has led to inappropriate use of PPIs worldwide," the study notes. "In the present day, it is important to define what symptom or syndrome is being treated with the PPI before relegating a patient to chronic PPI use."
A number of individuals throughout the United States who have suffered acute kidney injury, chronic kidney disease or renal failure are now pursuing potential Nexium lawsuits, Prilosec lawsuits, Prevacid lawsuits, Protonix lawsuits and other claims against makers of proton pump inhibitors (PPI), alleging that the risk of kidney problems should have been included among warnings provided to consumers and the medical community.
"*" indicates required fields