Hep C Drugs May Cause Liver Failure Risks: ISMP Report
January 26, 2017
By: Irvin Jackson
A new report raises serious questions about the safety and side effects of the hepatitis C Sovaldi, Harvoni, Viekira Pak, and Olysio, which could increase the risk of acute liver failure, hepatitis B reactivation and death. 
The Institute for Safe Medication Practices (ISMP) issued its Quarterwatch (PDF) report this week, indicating that the FDA has noticed a number of safety signals with direct-acting antiviral drugs, which are a relatively new type of hepatitis C drug.
The medications have already linked to more than 1,500 reports of liver failure or severe liver injury, and could cause dormant hepatitis B viruses to become active again, the report warns.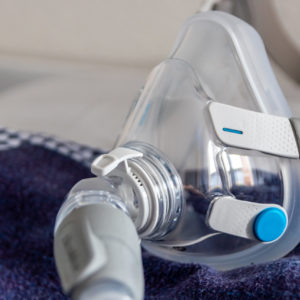 Did You Know?
Millions of Philips CPAP Machines Recalled
Philips DreamStation, CPAP and BiPAP machines sold in recent years may pose a risk of cancer, lung damage and other injuries.
Learn More
After examining adverse event reports involving the new class of drugs, which first began appearing on the market in November 2013, ISMP researchers determined that more than 1,500 reports of liver failure or severe liver injury have already been reported, and the drugs could cause dormant hepatitis B viruses to become active again.
The drugs may suppress the hepatitis C virus to undetectable levels in just 12 weeks, compared to 26 weeks for older drugs, and in most cases appear to cure it, completely eliminating detectable virus levels in 89% to 100% in the clinical trials.
However, in an investigation of the last year's FDA adverse event reports, ISMP found 524 case of liver failure linked to the drugs, as well as 1,058 incidents of severe liver injury. Additionally, the report indicates that there were 761 cases where the drugs failed to work over the last year's worth of available data. The FDA also received 24 reports of hepatitis B reactivation.
"The 524 reported cases of liver failure included all the approved direct-acting antivirals as either primary or secondary suspect drugs, often in combination with each other or with ribavirin," the ISMP report notes. "Almost half the cases also included the hallmark symptom of liver failure, encephalopathy, which is a form of brain injury resulting in delirium, personality changes, suicidal behavior, sleep-wake reversal, and coma. Overall, 165 (31.5%) had died at the time of the report."
Vikekira Pak was associated with the highest percentage of liver failure cases, accounting for 34.5%, followed by Solvadi, at 32%, and Harvoni at 23.1%. Other drugs the report looked at included Daklinza, which accounted for 18.9% of liver failure cases, Olysio, which accounted for only 7.1%, and Zepatier, which was only linked to 1 case (0.2%). The numbers may not be reflective of the actual comparative risk, as some of the drugs are far more widely prescribed than the others.
The first major safety signal linked to the drugs occurred in October 2016, when the FDA issued a hepatitis C drug warning, indicating that it had received reports of hepatitis B reactivation. The FDA required the drugs to add a black box warning, the strongest warning the agency can require a drug to carry.
The FDA first began receiving hepatitis B reactivation problems in November 2013, and as of July 2016, has received a total of 24 cases of hepatitis B infections following patients receiving direct-acting antiviral treatments. Of the 24 reported cases, hepatitis B reactivation usually occurred within 4-8 weeks of receiving treatment.
To date, of the 24 patients known to suffer hepatitis B reactivations from the use of direct-acting antiviral medications, one required a liver transplant and two others died. The 21 other cases were treated by medical professionals to reduce the expansion and symptoms of the infection.
In most case of acute hepatitis B infection, patients have mild symptoms of abdominal pain, yellowing of the eyes, and darkened urine. However, a small portion of individuals develop severe life-threatening forms of chronic hepatitis B that lasts longer than six months, putting them at increased risks of death from cirrhosis and liver cancer, often resulting in the need for a liver transplant.
According to the World Health Organization (WHO), an estimated 240 million individuals across the world have hepatitis B, and on average 686,000 die annually from the result of chronic liver damage and liver cancer.
According to the ISMP report, about 2 million to 3 million people in the U.S. suffer hepatitis C infections, but they can go undetected for decades due to a lack of symptoms, and can result in cirrhosis and liver cancer.
The cost of the drugs has been a public issue over the last couple years, with costs reaching as high as $125,000 for a treatment regimen.
"*" indicates required fields