Fall Prevention More Effective Than Drugs in Preventing Hip Fractures: Study
May 28, 2015
By: Martha Garcia
Taking positive steps to reduce the risk of falls among elderly individuals may do much more to help prevent hip fractures than widely used bone density tests and osteoporosis medication, according to the findings of new research. 
In a study published this week in The BMJ, researchers indicate that osteoporosis is not what causes hip fractures, but rather falls are the biggest predictor of a fracture.
Fall prevention and protection strategies were found to be more effective than osteoporosis prevention and treatment, including anti-osteoporotic medication, at reducing the risk of hip fractures.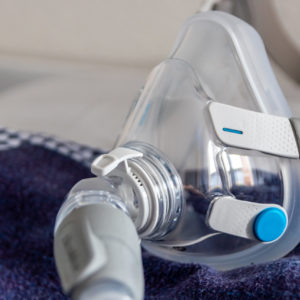 Did You Know?
Millions of Philips CPAP Machines Recalled
Philips DreamStation, CPAP and BiPAP machines sold in recent years may pose a risk of cancer, lung damage and other injuries.
Learn More
More than 1.5 million hip fractures occur every year and researchers expect the number to continue risking due to an aging population.
Older Americans face an increasing risk of falling and dying, with a recent report by the U.S. Centers for Disease Control and Prevention (CDC) suggesting that half of all deaths associated with accidental injuries were caused by falls in recent years. In addition to the risk of death, hip fractures also often result in disability and high medical treatment costs.
In this latest study, researchers conducted a meta-analysis of 175 post-menopausal women who were treated for three years for hip fracture prevention. The study found anti-osteoporosis medication was most likely recommended for women beginning at age 65, although most hip fractures occur in patients over 80.
Their conclusion is the benefit of fracture prevention from drug treatment, such as Fosamax, is marginal at best, especially since medication often comes with risks to some patients, including gastrointestinal problems and atypical femoral fractures.
History of Bone Strengthening Drugs
Before the 1980s, osteoporosis was diagnosed after suffering a bone fracture, then doctors began measuring bone density.
In 1994, the World Health Organization, supported by drug companies, published the first diagnostic criteria for osteoporosis and called osteoporosis the leading cause of bone fracture. Shortly after, in 1995, Fosamax (alendronate) was introduced, the first drug used to prevent hip fractures.
Researchers in this new study detail the history of osteoporosis treatment, citing the campaigns funded by drug makers to raise awareness about the disease. As a result of aggressive marketing tactics, doctors now quickly turn to medications to prevent hip fractures, a strategy study authors call a "fundamental conceptual flaw."
"Fewer than one in three hip fractures are attributable to bone fragility," wrote Teppo LN Jarvinen, lead author of the study. "Fractures are traumatic events induced by falls, mostly in frail older adults."
Fracture risk predictors have doubled the number of patients in recent years, 72% of white women over 65 are candidates for drug treatment and 93% of women older than 75 are recommended for medications. Researchers say this is at least double the population that would be recommended for drug treatment otherwise.
Researchers indicate one-third of healthy people over the age of 65 fall at least once a year. That rate is increased to half once the person turns 80. The effect of aging is 11-fold greater on the risk of fracture and the incidence in women rises 44-fold from the age of 55 to 85.
Researchers say the only question that should be asked to predict about 40% of all hip fractures is if the person has impaired balance. Osteoporosis predicts less than 30%, comparatively.
"Aging does result in bone fragility, but without a fall even fragile hips do not fracture," Jarvinen said.
Fosamax Fracture Risks
Over the past two decades, Fosamax (alendronate sodium) has been a blockbuster medication for treatment and prevention of osteoporosis, used my millions of Americans.  Before it became available as a generic in 2008, Merck generated more than $3 billion in annual sales from Fosamax.
Wide use of the drug has come with concerns about serious and potentially debilitating side effects of Fosamax, which have caused problems for many users.
In late 2013, it was announced that Merck agreed to pay $27.7 million in Fosamax settlements to resolve more than 1,100 product liability lawsuits filed on behalf of former users of the drug who experienced severe jaw problems following long-term use of the medication, including osteonecrosis of the jaw, which involves the deterioration and death of portions of the jaw bone.
The company has also faced thousands of lawsuits claiming that the side effects of Fosamax can increase the risk of atypical femur fractures, where one of the strongest bones in the body completely breaks following little of any trauma, such as taking a step or falling from standing height or less.
"*" indicates required fields