Hip Replacement Malpractice Lawsuit Filed Over Nerve Damage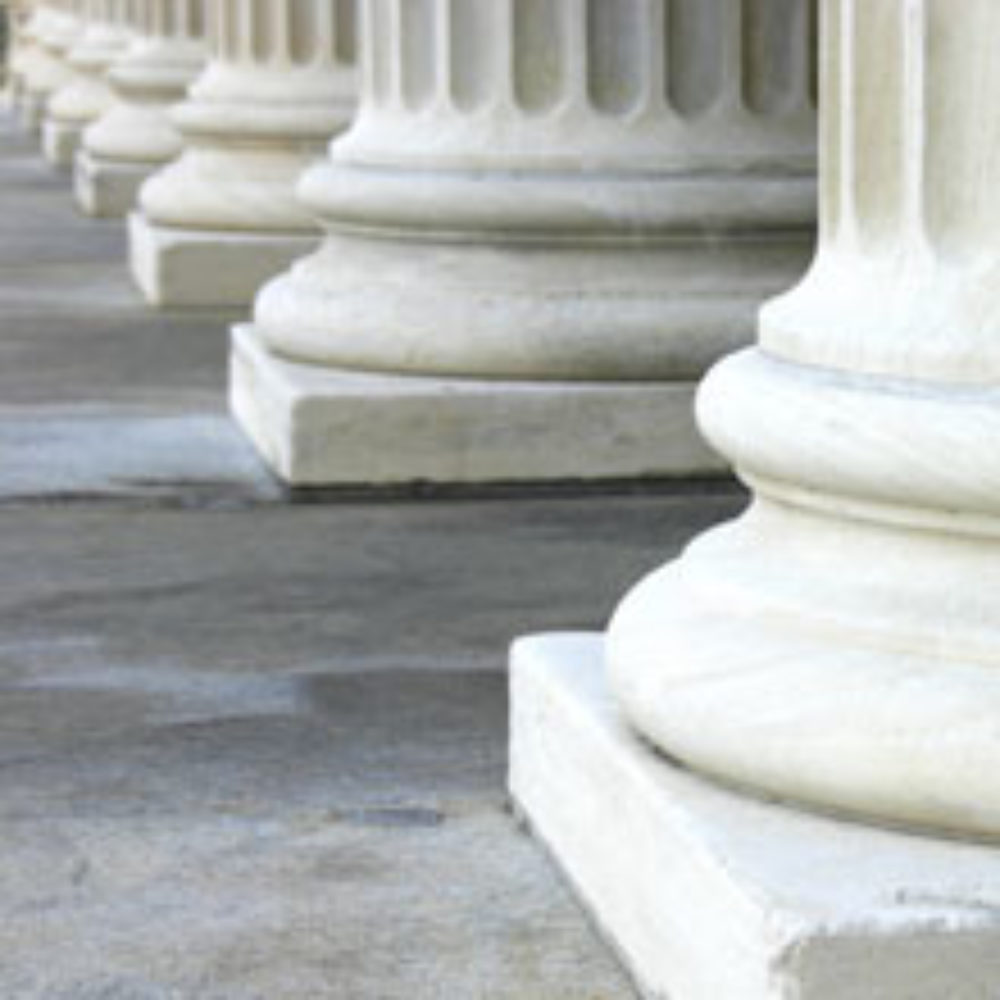 September 06, 2012
By: Irvin Jackson
A Texas woman has filed a medical malpractice lawsuit after suffering nerve damage during a hip replacement surgery, which was allegedly caused by her doctor's failure to follow the proper standards of care 
The complaint was filed by Xhevaire Biraci in Harris County District Court in Texas on August 14, naming Dr. Michael Monmouth and Christus St. John Hospital as defendants.
According to the lawsuit, Dr. Monmouth was performing hip replacement surgery on Biraci on June 9, 2010, when he caused damage to nerves in her left leg.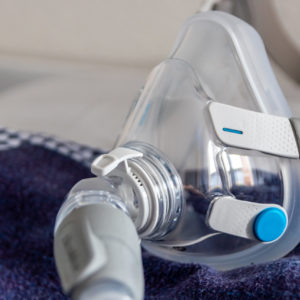 Did You Know?
Millions of Philips CPAP Machines Recalled
Philips DreamStation, CPAP and BiPAP machines sold in recent years may pose a risk of cancer, lung damage and other injuries.
Learn More
Hip replacement surgery is a common procedure performed more than 300,000 times a year in the United States, where an artificial joint is implanted to replace a damaged hip.
As a result of the hip replacement surgery malpractice, Biraci alleges that she developed sciatic nerve damage and "drop foot," which is an inability or extreme difficulty moving the ankle and toes upward. This causes the person to have to raise that leg higher when they step to prevent their toes from dragging on the ground. Sometimes the condition is temporary, but it is often permanent once nerve damage has been done.
Lana

October 11, 2021 at 5:06 pm

I had a hip replacement in 2016 on the right hip. The doctor pulled a nerve which caused me to have Sciatic pelvic nerve damage and a drop foot plus burning and numbness on my right foot and right leg. Since then l had to have another hip replacement on the same hip this past July. The reason for this surgery was on the x-rays showed metal movement under my pelvic. The x-ray also showed that the b[Show More]I had a hip replacement in 2016 on the right hip. The doctor pulled a nerve which caused me to have Sciatic pelvic nerve damage and a drop foot plus burning and numbness on my right foot and right leg. Since then l had to have another hip replacement on the same hip this past July. The reason for this surgery was on the x-rays showed metal movement under my pelvic. The x-ray also showed that the ball portion of the rod was placed to close to my pelvic which also was one of the reasons for the nerve damage. I was advised to have another replacement because of the metal movement and the ball portion of the rod would cause problems in the future. There was no metal detected in my blood stream. The revision surgery in July went well and the implant was placed correctly this time. There was not anything they could do to correct my current nerve damage. The past hip replacement changed my lifestyle tremendously. I had to retire and get Social Security disability. I have gotten so many push backs from lawyers about this l no longer know what to do. I feel in all fairness that something should be done about this. I am praying that someone would take this case.

ROBERT

October 8, 2020 at 4:39 pm

I fell in a restaurant in the Woodlands and broke my left hip; and was taken to Memorial Herman and a day later had left hip replacement. Before surgery I lay on the gurney for almost an hour in serious pain; asking for some relief; the anesthologist passed by twice and refused...when I woke and got up my legs from the knees down were asleep; numb...bottoms of feet sore an swollen...two weeks of [Show More]I fell in a restaurant in the Woodlands and broke my left hip; and was taken to Memorial Herman and a day later had left hip replacement. Before surgery I lay on the gurney for almost an hour in serious pain; asking for some relief; the anesthologist passed by twice and refused...when I woke and got up my legs from the knees down were asleep; numb...bottoms of feet sore an swollen...two weeks of therapy; nothing; went to a Baylor Neuroogist and was tested to kazoo but nothing recommended; then to Methodist Neurologist and she had been trained at Mayo (was refused at Mayo) and she diagnosied me as CIDP and have had 8 of ten infustions of antibodies but with little results so far. Legs still numb below the knee; feet swollen and walk out of balance with a cane. Anybody have any suggestions?

Gina

April 20, 2020 at 3:36 pm

I had a anterior R hip replacement on 2/18/16 which resulted in major sciatic nerve damage. The nerve was stretched and torn during surgery ( the surgeon says it did not happen during surgery) which has resulted in weakness below the knee, atrophy of all muscles in leg, toes paralyzed, and severe neuropathy. My R leg is 2 inches smaller around than the L leg, and my foot is now a shoe size small[Show More]I had a anterior R hip replacement on 2/18/16 which resulted in major sciatic nerve damage. The nerve was stretched and torn during surgery ( the surgeon says it did not happen during surgery) which has resulted in weakness below the knee, atrophy of all muscles in leg, toes paralyzed, and severe neuropathy. My R leg is 2 inches smaller around than the L leg, and my foot is now a shoe size smaller. I also asked about suing the Dr but was discouraged by a lawyer who said because the Dr was affiliated with the hospital there was a cap and wouldn't amount to much. I wasn't so much interested in getting money as I was wanting the surgeon to acknowledge this happened during surgery, so he would be aware and hopefully would never happen to anyone else.

Nikki

December 13, 2017 at 9:42 pm

I know the patient and no she didn't win. In Texas there is a cap to damages and in most cases the doctors always win. She is left with permanent drop foot, and as the years have passed it is getting hard to get around and the leg has started to shrink. The damage was done during surgery.. she never had drop foot before and it is very sad that the medical system failed us again and nothing was don[Show More]I know the patient and no she didn't win. In Texas there is a cap to damages and in most cases the doctors always win. She is left with permanent drop foot, and as the years have passed it is getting hard to get around and the leg has started to shrink. The damage was done during surgery.. she never had drop foot before and it is very sad that the medical system failed us again and nothing was done about it.

Yolanda

October 12, 2017 at 3:44 am

I went in for a right total hip replacement and when I woke up I was unable to feel anything below my right knee. The doctor also told me he did a leg extension during surgery and I didn't give him permission to do. Not only that I have drop foot. The attorney I had said the only thing I can sue him for is for doing the leg extension because I was not informed of that but when he received my re[Show More]I went in for a right total hip replacement and when I woke up I was unable to feel anything below my right knee. The doctor also told me he did a leg extension during surgery and I didn't give him permission to do. Not only that I have drop foot. The attorney I had said the only thing I can sue him for is for doing the leg extension because I was not informed of that but when he received my records he decided to withdraw from the case because he didn't see where the doctor notated he did the leg extension. I provided him proof that one leg was shorter than the other on the doctors notes he took in his office. The doctors said in BOLD letters my one of my legs was shorter than the other. The attorney also said since I signed paperwork saying the risk of nerve damage is unlikely I could not sue for drop foot. I read a case( 2013CA0240) here in Louisiana where a man tried to sue his orthopedic doctor saying he didn't give his doctor permission to do a leg extension yet when they pulled his records they say where he checked the box saying this could happen. There is NOTHING in my records that discussed this. I'm very upset and it's been 14 months and I have some feelings back but not much. This is insane. I feel like the doctors attorney is paying off my attorney. What attorney is going to turn down a case where the doctor noted one of my legs are shorter than the other in his office reports, don't see proof I signed anything saying this procedure can be done if it comes to that ,in his surgery notes he says he made my legs even, and I have a recording asking my doctor was the cause of the nerve damage due to the leg extension he did and he said no. He never said what leg extension. Now I don't have an attorney and the doctors attorney is trying to get the case dismissed. Yet I'm the one who suffered. I was a great real estate agent but because of this injury I can't drive well and I'm STRUGGLING financially. I pray someone reads this and offer to help. This happened in Louisiana on August 05,2016

Charlotte

September 27, 2017 at 4:28 am

Had left hip replacement 1 year later still going to doctor cause my left knee down still swells can't walk right he dosen't even want recognize the problem it has changed my life not being able to get around this damaged numbness and pain please help advise.

Pauline

April 21, 2017 at 3:12 pm

I have nerve damage due to right hip replacement in June 2015. Was assured by my ortho Doctor the feeling in my right foot would come back but it could take up to a year therefore I waited....which means time is running out! Also, have very bad pain in my lower back since the surgery and find it difficult to sit. Found a lawyer who looked into how I might have a case and at least get some compe[Show More]I have nerve damage due to right hip replacement in June 2015. Was assured by my ortho Doctor the feeling in my right foot would come back but it could take up to a year therefore I waited....which means time is running out! Also, have very bad pain in my lower back since the surgery and find it difficult to sit. Found a lawyer who looked into how I might have a case and at least get some compensation, however she just told me she doesn't have enough to go forward with a lawsuit.. Now sitting, walking is something I'll have to live with, although at this point I hope I don't live for very long! These doctors all cover themselves .

Patricia

February 12, 2016 at 2:58 am

Patrick I have the experienceing exact same problem, had a hip replacment done 01/21/2015 , but all mine was my R hip , since the surgery I am unable to walk with out a walker because I can't hold my self up because of weakness in my R hip, During my surgery they broke my palvic I fell down 4 weeks ago fractured my R wrist ,because my R hip numness and R wrisk is weak from the fractu[Show More]Patrick I have the experienceing exact same problem, had a hip replacment done 01/21/2015 , but all mine was my R hip , since the surgery I am unable to walk with out a walker because I can't hold my self up because of weakness in my R hip, During my surgery they broke my palvic I fell down 4 weeks ago fractured my R wrist ,because my R hip numness and R wrisk is weak from the fracture I fractured my R knee because I can't hold my self up because of weakness in my R hip, and R wrist

Patrick

November 23, 2014 at 11:32 pm

I have read numerous posts everywhere I could find "Drop Foot". I had a hip replacement October 2013 and I still cannot walk without a cane - My Hip pain I went in for surgery is gone - That's the good news - The bad news is I am crippled after this supposedly a simple operation. Not so simple in my case - I was told by the Doctor 3-6 weeks then 6 to 12 weeks for recovery then 12 to 6 months? H[Show More]I have read numerous posts everywhere I could find "Drop Foot". I had a hip replacement October 2013 and I still cannot walk without a cane - My Hip pain I went in for surgery is gone - That's the good news - The bad news is I am crippled after this supposedly a simple operation. Not so simple in my case - I was told by the Doctor 3-6 weeks then 6 to 12 weeks for recovery then 12 to 6 months? He never mentioned that I developed "Drop foot". I went to another orthopedic surgeon for a different opinion and he immediately knew that I had a Drop Foot. He suggested I go back to my doctor because he had no idea what was done or not done- I went back to my operating surgeon where he still never mentioned "Drop Foot" and told me that it could be a year to two years for a recovery? I was left with no choice but to retain an attorney due to the simple fact in my state the statue of limitation is two years - - I have to cover myself without any regard now of what I think of the doctor or not. If something went wrong he will not admit it. If I wait like he says for two years then I am helpless in any kind of compensation at that point. I am 1 year 2 months post THR and I still cannot walk - now my other side is in pain for the compensating of leaning on the good side- - My attorney took my case but he is still sifting thru medical records with their expert witness - Now I am worried if they will proceed forward with a suit or blame it on "Bad Luck" I don't see how some one didn't mess up? Has anyone received a Medical Malpractice attorney and won? If so, what was the out come?

Dorothy

July 25, 2014 at 11:07 pm

These doctors need to be held accountable for their actions.

Douglas

June 1, 2014 at 12:30 pm

Tired of being told that a doctor has legal loop holes when they cause damage to a patient and then consider it part of life.

Janice

April 1, 2014 at 6:06 pm

I have foot drop after hip replacement Rome Ga I need a lawyer

jim

January 27, 2014 at 1:27 am

I have got fot drop after hip replacement in southern calif do I need a laywer

MONA

July 19, 2013 at 3:01 am

MY HUSBAND HAS THE SAME PROBLEM, WE ARE THINKING ABOUT THE SAMETHING
"*" indicates required fields