Home Equity Line of Credit Class Action Lawsuit Filed Against Wells Fargo
August 24, 2009
By: AboutLawsuits
A lawsuit has been filed against Wells Fargo seeking class action status to represent all borrowers whose home equity line of credit was unfairly cut based on faulty computer models that artificially deflated home values.
The Wells Fargo home equity lawsuit was filed by Michael Hickman, an Illinois homeowner, who claims that the line of credit on his property was reduced based on unreliable computer models the bank used to calculate property values following the recent decline in the housing market.
A home equity line of credit, or HELOC, is a second mortgage that allows a homeowner to borrow against the value of their home that exceeds the primary mortgage on the property. The loans are characterized by low interest rates that are often tax deductible. However, most HELOC contracts include provisions that allow the bank to reduce or eliminate the credit line if the value of the home drops below a certain point.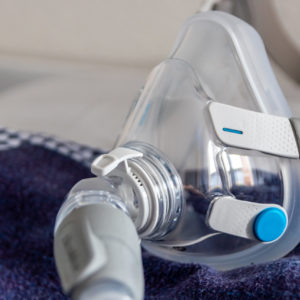 Did You Know?
Millions of Philips CPAP Machines Recalled
Philips DreamStation, CPAP and BiPAP machines sold in recent years may pose a risk of cancer, lung damage and other injuries.
Learn More
Wells Fargo and other lenders made home equity loans readily available to homeowners under easy and attractive terms. However, in the recent tough economic climate, banks began trying to find ways to lower exposure to potential loss and many have severely tightened credit lines.
The class action complaint, which was filed in the U.S. District Court for the Northern District of Illinois in Chicago, alleges that Wells Fargo home equity loans were illegally reduced or suspended, as they did not reappraise the property or have another "sound basis" for the credit line reduction.
Similar home equity loan reduction lawsuits are pending against Citigroup, Inc. and JPMorgan Chase & Co., according to a Los Angeles Times report.
The Wells Fargo credit line cuts came even as the bank received $25 billion in taxpayer bailouts designed to loosen up credit lines for customers. They also came as the bank acquired loans from the failed Wachovia Corp.
Hickman's lawsuit seeks compensation of an unspecified amount, and a declaration that Wells Fargo's home equity line of credit reductions were illegal.
carol

September 1, 2016 at 8:36 pm

I don't think the mortgage companies are fare to seniors, they are ripping off their equity ............it is NOT LEGAL

carol

August 25, 2016 at 12:09 am

they sold mine to Harp but the payments still go to Wells Fargo, I paid 135000 for my home in 1998 and just had a apprasil done recently cause I was going to refi and they said only worth 60,000...........what happened to all my equity I had in my home??????????? it just sounds not legal to me not fare I am a senior on fixed income. I counted on my equity....now what

Mary

April 13, 2015 at 2:33 pm

This also happened to us. No notice, just dropped our credit line. When I called I was told that I could open a new line of credit, of course at a much higher interest rate. Is this law suit still going on. I did receive a letter about it, but stated I did not have to do anything to be included in the lawsuit.

Patti

August 14, 2014 at 4:05 pm

Yes, we have had WF mortgage for over 22 years, 10 years in our first home, and the last 12 in our present home. We had a HELOC that expired APRIL 2014, which we used one and paid off each time. We decided to re-apply for a buffer if ever needed emergency funds for home etc. Well after jumping through hoops --- with credit scores at 800, combined income over 200K a year -- they low ball our app[Show More]Yes, we have had WF mortgage for over 22 years, 10 years in our first home, and the last 12 in our present home. We had a HELOC that expired APRIL 2014, which we used one and paid off each time. We decided to re-apply for a buffer if ever needed emergency funds for home etc. Well after jumping through hoops --- with credit scores at 800, combined income over 200K a year -- they low ball our appraisal!!!!! Every online home appraisal service for our area and neighbors homes all came in at 50K-60K higher. Even our RE Tax bill came with a letter advising our home market value 40K higher than their appraisal. What a slap. For that reason they increased our interest rate, and lowered our available equity to level that is HALF of the CASH WE PUT DOWN on our place. Then they wanted us to pay $490 for the appraisal!!?? at closing. What a bunch of crooks. I told them we decided to forget about it, that the appraisal was done by one of their appraisers that lived about 90 miles away from us, and had no idea of our community, schools, property assessment, etc. Unbelievable. I would rather pay the early interest penalty and take money out of our 401k if needed. Ridiculous how we are being SKREWWWWWED. So much for BIG BANK REFORM. Thanks, Obummer and your tax dodging cronies.

Bob

July 1, 2014 at 5:03 pm

We had a equity line $60K in 05 and they reduced to $20K?? Did we get notified on this?

Scott and Brenda

August 2, 2012 at 2:43 pm

This happened to us we need help!!

Mina

July 4, 2012 at 10:42 am

What happened with this lawsuit? My credit was reduced because of the false info regarding the market value. Wells Fargo showed that the value is more than $100,000 less than what was shown on the county website at that time.

Dana

November 23, 2010 at 3:58 am

A similar thing happen to us. My husband was paying down the home equity line of credit so we could buy some new flooring. He was way over paying what was due. He called them asking to send checks so he could purchase the flooring. He recieved the checks. then the next week we recieved a letter saying the account has been frozen due to drop in value of home. in the mean time he has paid off 20,000[Show More]A similar thing happen to us. My husband was paying down the home equity line of credit so we could buy some new flooring. He was way over paying what was due. He called them asking to send checks so he could purchase the flooring. He recieved the checks. then the next week we recieved a letter saying the account has been frozen due to drop in value of home. in the mean time he has paid off 20,000 more of what he owes for mortgage loan. They said they don't even look at that??? On the sight it list our house value higher then they are saying??? Its confusing. If they are having some kind of crisis then maybe a letter shoud state due to there finiancial situation. Don't send a bull sh*t letter saying its the value of our house. We just got a letter thoday saying if we pay the remaining off early we will get an early payoff fee????

Vanessa

September 15, 2010 at 8:13 am

Well, where shallI begin, went from homecoming - wellsfargo-h&rblock different people hve contact me trying to tell methat h& R has taking money from me Ihave thousands of dollars. this last laywer didn't touch us because we ar now in bankruptcy.(ASHM) we hav been to court saying we missed payment, the claim to not recieve payments,we spend every 6 to 8 months in court over our house. we [Show More]Well, where shallI begin, went from homecoming - wellsfargo-h&rblock different people hve contact me trying to tell methat h& R has taking money from me Ihave thousands of dollars. this last laywer didn't touch us because we ar now in bankruptcy.(ASHM) we hav been to court saying we missed payment, the claim to not recieve payments,we spend every 6 to 8 months in court over our house. we can't even be late. we are call to court. I feel like we are being harassed, & by every means nessscary they are try to take our home. drop me from bankrupty now my husband will file, didn;t evven give me a chance to modifiy my home.i take 3 months I had a little over to 3 weeks, the courts woun't let me refile until I am 6 months out . we built this home and from day ne we have cought hell withthe different mortage companies.

Bess

September 13, 2010 at 3:53 am

We contacted Wells Fargo for a home modification loan. They qualified us for that, told us we needed to pay this certain amount for three months, then we would be fine. After three months, they contacted us and told us that we didnt pay enough over the three months and now we were behind 7 months on our mortgage. One week later, we received a forclosure notice in the mail, and they are no longe[Show More]We contacted Wells Fargo for a home modification loan. They qualified us for that, told us we needed to pay this certain amount for three months, then we would be fine. After three months, they contacted us and told us that we didnt pay enough over the three months and now we were behind 7 months on our mortgage. One week later, we received a forclosure notice in the mail, and they are no longer accepting mortgage payments from us.

robert

June 8, 2010 at 7:06 am

i tried to get a home equity line of credit to fix my home tried to get a/c ,heater amd windows ,insulate home . i am going to sue for discrimmanation of age and medical illness

Linda

March 24, 2010 at 5:49 pm

We also had our HELOC decreased out of the blue. It had never been used. We paid to have it "just in case". When I phoned them and advised them that our taxes had gone up and so did the value of the home, they said we had to pay for another appraisal if we wanted to dispute it. An appraisal company of their choice I might add. When I called the broker that did the loan she advised me not to d[Show More]We also had our HELOC decreased out of the blue. It had never been used. We paid to have it "just in case". When I phoned them and advised them that our taxes had gone up and so did the value of the home, they said we had to pay for another appraisal if we wanted to dispute it. An appraisal company of their choice I might add. When I called the broker that did the loan she advised me not to do anything because she stated another customer of hers did the same and had their full loan called in. It doesnt seem right, that you pay to have a line of credit and they can just take it back for no reason other than computer models. How can they be made responsible for their actions? I hope you do with this settlement. Good Luck to you.

Pamela

February 20, 2010 at 10:39 pm

we were cut off on our equity laon and forced into bankrupsy as we could not pay our taxes and home owners insurance, then they used our reamining bal to collect late fees Are we eligible to join a class action suit against watchovia wells fargo?

Barbara

February 20, 2010 at 9:30 pm

In Jan 2009 my Credit was good enough to get a loan with Wells Fargo as I did in the past.I like a dumb... payed all my crdit cards off with my Wells Fargo credit card,leaveing only one bill for Wells fargo to pay off in my loan, The first time they turned down my loan because of too much credit card dept. And told me to reapply for more money,I did and the 2nd time they turned me down for to much[Show More]In Jan 2009 my Credit was good enough to get a loan with Wells Fargo as I did in the past.I like a dumb... payed all my crdit cards off with my Wells Fargo credit card,leaveing only one bill for Wells fargo to pay off in my loan, The first time they turned down my loan because of too much credit card dept. And told me to reapply for more money,I did and the 2nd time they turned me down for to much credit card dept and too many inquirys on my credit report, all witch were Wells Fargo.Every thing I own and have is with Wells Fargo Big Big mistake.

Scott

February 4, 2010 at 5:32 pm

Chase lowered my home equity from $100000.00 to $15000.00 on Aug. 8th 2008. 60 days latter I sold the home for more than the balance owed on the original mortgage ,the original 100,000.00 home equity, and the realators fee. I tried to work with the local Chase bank mgr. ( Green Valley, Az.) but she not only acted like she was brain dead, but CHARGED me to Close the home equity ACT. I also strongly[Show More]Chase lowered my home equity from $100000.00 to $15000.00 on Aug. 8th 2008. 60 days latter I sold the home for more than the balance owed on the original mortgage ,the original 100,000.00 home equity, and the realators fee. I tried to work with the local Chase bank mgr. ( Green Valley, Az.) but she not only acted like she was brain dead, but CHARGED me to Close the home equity ACT. I also strongly disagree on the intentions and reasoning of CHASE lowering many home equity Acts. I BELIEVE THEY WERE SIMPLY TRYING TO IMPROVE THERE CASH FLOW. i WOULD LIKE TO BE INCLUDED IN THE CLASS ACTION.

cynthia

January 24, 2010 at 2:32 am

The above stories sound familiar. Basically, Bank of America can breech ANY line of credit product because the wording, in 3 point type not readable by the naked eye, says they can. It may be legal -- but is it ethical and did they disclose this fact at the bank when they talked me out of my newly financed, fixed rate mortgage with Quicken -- turned Countrywide -- into the Bank of America pot? [Show More]The above stories sound familiar. Basically, Bank of America can breech ANY line of credit product because the wording, in 3 point type not readable by the naked eye, says they can. It may be legal -- but is it ethical and did they disclose this fact at the bank when they talked me out of my newly financed, fixed rate mortgage with Quicken -- turned Countrywide -- into the Bank of America pot? Heck, NO! I am not upside down on my property -- far from it. They say I am. Licensed appraisers say I am not -- No matter -- they win. And notify me 10 days after I have written checks which are bouncing like red rubber balls.

kim

November 15, 2009 at 2:51 am

How this for one. got a line of credit from bank of oklahoma--opened it since 2003 note it a five year term They closed it "stop advances" been paying interrest only for 5 years they saying they been renewing it.

Jim

November 1, 2009 at 9:23 pm

Wells Fargo holds our current mortgage and contacted us to refinance for a lower interest rate in August 2009. When they told us we could save $165 amounth, we applied to refinance our home from 6.5% to 4.5%. But they appraised the property at $65,000!. It is almost 2200 sq ft, 900 sq ft garrage with 780 sq ft carport attached to garage, Inground fiberglass swimming pool, block wall on 2 large cit[Show More]Wells Fargo holds our current mortgage and contacted us to refinance for a lower interest rate in August 2009. When they told us we could save $165 amounth, we applied to refinance our home from 6.5% to 4.5%. But they appraised the property at $65,000!. It is almost 2200 sq ft, 900 sq ft garrage with 780 sq ft carport attached to garage, Inground fiberglass swimming pool, block wall on 2 large city blocks on a corner, good neighborhood. They said that the appraisal was too low and we would have to restructure the loan application. The property is insured for 4 times more than that amount! I figure that if people apply for a refinance ($20) and pay for an appraisal ($400). but Wells Fargo doesn't do anything but collect the $money they will make billions for doing nothing. If they do this to me they will do it to my kids and grand kids and you too. Where's my class action?

Suzanne

October 9, 2009 at 2:01 pm

My issue is closing a creit card with them that they cranked up to 29%. I paid off my balance with a check and sent a letter asking them to close my account. My bank also took over my car loan saying that their fees and rates were criminal. I received a letter yesterday, after my check was already cashed stating that THEY regret that they were closing my credit account due to a report from Tran[Show More]My issue is closing a creit card with them that they cranked up to 29%. I paid off my balance with a check and sent a letter asking them to close my account. My bank also took over my car loan saying that their fees and rates were criminal. I received a letter yesterday, after my check was already cashed stating that THEY regret that they were closing my credit account due to a report from TransUnion. When I called and waited over 30 minutes to speak to a supervisor, he told me my letter was lost and he would look into it. Yeah right. Now my credit score will drop because of them and I've been with them for years.

Lon

September 28, 2009 at 12:41 am

Earlier this year, I was refinancing my home and had applied to Wells Fargo. In the process, they said my Bank of America "Home Equity Line of Credit" (HELOC) was too great and I would have to reduce it. I was reluctant at the time but they had already charged me for my appraisal and I was long into the refinance process. I went along with their demands. As it turned out, I didn't do the refin[Show More]Earlier this year, I was refinancing my home and had applied to Wells Fargo. In the process, they said my Bank of America "Home Equity Line of Credit" (HELOC) was too great and I would have to reduce it. I was reluctant at the time but they had already charged me for my appraisal and I was long into the refinance process. I went along with their demands. As it turned out, I didn't do the refinance with them as they misrepresented that they had a "Buyer's Insurance Package", which they did not have. I went with BofA but could not recover my original HELOC. But here recently I purchased another house for cash and wanted a HELOC. My next door neighbor works at the local Wells Fargo and she encouraged me to apply to Wells Fargo again asssuring me I would not have any trouble as I owned the property outright. Again I had problems as I had gotten a new job and because it was new, and I was paid directly with no W2 but a 1099, I was refused the HELOC with Wells saying their was no way to verify my income, which was a lie because I furnished them with my pay stubs. To add insult to injury, because I applied for a loan, my credit score dropped. I lost all the way around with Wells to say nothing of it costing me thousands of dollars in interest while they were processing my refinance, which took eight months. I hope you win with this law suite. If you need this story to help, it's yours for the asking.

Carmen

September 17, 2009 at 7:03 pm

Now I know it sounds great to get a few bucks from Wells Fargo. And don't get me wrong here cause I, too, had just recently rec'd a letter from my HELOC lender telling me they're closing my account. I have made my payments on time and I am not behind. But the point I am trying to make is Wells Fargo, one of the few banking monopolies in the nation will end up , as a result of a huge settlement,[Show More]Now I know it sounds great to get a few bucks from Wells Fargo. And don't get me wrong here cause I, too, had just recently rec'd a letter from my HELOC lender telling me they're closing my account. I have made my payments on time and I am not behind. But the point I am trying to make is Wells Fargo, one of the few banking monopolies in the nation will end up , as a result of a huge settlement, having to be again bailed out by the government. And has anyone wondered who stands to profit from all this? You won't be getting too rich as a result of this settlement, but the ATTORNEYS will become even richer. And by doing that we're adding more and more to the already outrageous deficit and we, the tax payers will end up harming ourselves and our kids even more. I think that my conscience would not allow me to do a thing that will have terrible repercussions. Food for thought!

Julie

September 14, 2009 at 3:43 pm

Please let me know how we can be a part of this lawsuit. I didn't appreciate receiving the letter that our line had been reduced on the same day that it occurred! We had a 'real' appraisal completed only 6 months earlier through Wells Fargo when we refinanced - too bad their various departments don't communicate better so accurate numbers can be used in rendering decisions that effect our lives[Show More]Please let me know how we can be a part of this lawsuit. I didn't appreciate receiving the letter that our line had been reduced on the same day that it occurred! We had a 'real' appraisal completed only 6 months earlier through Wells Fargo when we refinanced - too bad their various departments don't communicate better so accurate numbers can be used in rendering decisions that effect our lives!

Candy

September 5, 2009 at 6:10 pm

I just received one of these letters in the mail yesterday. Stating our account is restricted do to a substantial decrease in value of our home. I would like to join also.

terence

September 2, 2009 at 9:04 pm

please tell me how to goin they got me also telling me my home had dpoped in value 50% stoping my $50,000 at the $16,000 i had taken out cancling work on the home already scheduled ,and other financial needs. another bank picked up the mortage and i paid off wachovia 1st and second mortage but at a lot of cost and stress and making me look like an ass to the contractors i hired to do the work

Gail

September 2, 2009 at 4:38 am

Same thing happened to us. We own lakefront property and it did not decrease in value. How do others join this lawsuit?

Michelle

August 24, 2009 at 10:38 pm

They did this to us-how do others join in on the lawsuit
"*" indicates required fields