Honda Accord Power Steering Problems Result in NHTSA Investigation
November 10, 2014
By: Russell Maas
Federal safety officials have launched an investigation into potential electrical power steering problems with an estimated 374,000 Honda Accord vehicles, following multiple consumer complaints indicating the vehicles may suddenly become more difficult to steer, posing a crash and injury hazard. 
The Honda Accord power steering investigation (PDF) was opened by the National Highway Traffic Safety Administration (NHTSA) on November 4, following at least 24 warranty claims involving vehicles that reportedly lost all power steering.
Four complaints resulted in auto accidents when drivers were unable to control the Honda Accord following the sudden loss of power steering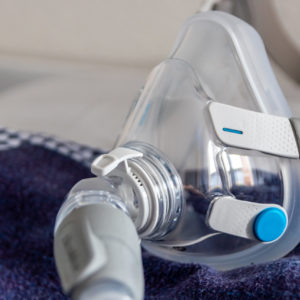 Did You Know?
Millions of Philips CPAP Machines Recalled
Philips DreamStation, CPAP and BiPAP machines sold in recent years may pose a risk of cancer, lung damage and other injuries.
Learn More
The problem appear to effect the electric power steering (EPS) systems equipped in certain Accord models that assist drivers when turning the wheel. Sudden failure of the EPS system will cause an unexpected increased effort to turn the steering wheel.
Thirteen of the consumer complaints indicated that an illuminated power steering warning message appeared on the dashboard as the failure occurred. Some complaints indicated that drivers corrected the condition by shutting the vehicle off and turning it on again. However, a majority of the drivers reported the condition returned shortly after.
According to the NHTSA's website, the investigation has been opened to evaluate an estimated 374,000 model year 2013 Honda Accord vehicles sold throughout North America.
The NHTSA's Preliminary Evaluation will begin to assess the scope, frequency and safety consequences of the alleged defect and determine if a safety risk meriting a recall is necessary.
This is not the first time Honda has experienced electric power steering problems with Accord vehicles. In 2012, nearly 600,000 Honda Accords were recalled due to power steering problems that posed a risk of drivers losing control of the car.
The issue with the EPS systems in that recall was caused by the power steering hose, which can deteriorate and develop a leak due to power steering fluid reaching high temperatures. In at least one report associated with the recall, the power steering fluid allegedly leaked from the hose on to the catalytic converter causing the vehicle to smoke and catch on fire.
jean f

April 30, 2023 at 7:39 am

My 2014 Honda accord sport got the same problems abs,eps brake lights stay on for a while and go off and come back again.I will take it to my mechanic soon.

Chris

January 19, 2022 at 5:42 pm

My daughter has a 2013 Crosstour and is having this same issue. Last night she had to pull off the interstate, she called me, unfortunately I was not able to help being 30 miles away. When she restarted the car it was fine and she made it home. Today she went to work, while out on break it did it again. She is currently stranded. Something needs to be done about this by Honda since it is a known w[Show More]My daughter has a 2013 Crosstour and is having this same issue. Last night she had to pull off the interstate, she called me, unfortunately I was not able to help being 30 miles away. When she restarted the car it was fine and she made it home. Today she went to work, while out on break it did it again. She is currently stranded. Something needs to be done about this by Honda since it is a known widespread issue. My .02.

Rashmikant

January 12, 2022 at 1:40 am

2016 Honda Accord Sport - EPS light came on with " ! " mark next to steering wheel light indicating problem with steering mechanism. Although EPS is good in Honda, this is irritating. Luckily I did not loose any power to steer car but now I am afraid of driving it. Honda should consider to replace it for people who have problem or at least help owners with repair - give module free of charge and[Show More]2016 Honda Accord Sport - EPS light came on with " ! " mark next to steering wheel light indicating problem with steering mechanism. Although EPS is good in Honda, this is irritating. Luckily I did not loose any power to steer car but now I am afraid of driving it. Honda should consider to replace it for people who have problem or at least help owners with repair - give module free of charge and charge for repair or something like that. Kind of interesting that it happened after my warranties expired 6 months ago..

Stephenie

September 29, 2021 at 1:33 pm

2019 Honda accord been doing since the day I leased it 2 years ago happened again yesterday almost smashed into a guardrail thank God I was driving slow

Abe

May 12, 2021 at 6:59 pm

I got a 2014 Honda Accord with the same problem. I took it the dealer and they said it would almost $800 to replace the control module. I'll order it myself for $150 and put it in myself. This the last Honda for me

Louise

April 14, 2020 at 2:50 pm

I have a 2014 Honda Accord and while pulling out to leave my steering wheel became very hard to turn and the steering wheeling indicator came on. I turned the car off and started it again several times and the steering wheel indicator was still there. I took it to the Honda dealership and they stated it would cost almost $800 to replace the electrical control module. This car is only 6 years ol[Show More]I have a 2014 Honda Accord and while pulling out to leave my steering wheel became very hard to turn and the steering wheeling indicator came on. I turned the car off and started it again several times and the steering wheel indicator was still there. I took it to the Honda dealership and they stated it would cost almost $800 to replace the electrical control module. This car is only 6 years old will. I have to replace it again in 6 years? Where do they expect people to get this kind of money during this trying time.

Allan

April 12, 2020 at 5:37 pm

2013 CR-V power steering failure. Very dangerous. Just like many of the other complaints.

Nelson

February 27, 2020 at 6:56 pm

My 2016 Accord Touring V6 with only 14k miles stopped working one day and the indicator said EPS failure - I was unable to start the car, move the steering wheel and press the brakes. After a day sitting in my garage, the engine restarted (barely) and I am scheduled to take myehicle to a nearby Honda dealership for assessment and repair. This is dangerous if it happens while driving because both t[Show More]My 2016 Accord Touring V6 with only 14k miles stopped working one day and the indicator said EPS failure - I was unable to start the car, move the steering wheel and press the brakes. After a day sitting in my garage, the engine restarted (barely) and I am scheduled to take myehicle to a nearby Honda dealership for assessment and repair. This is dangerous if it happens while driving because both the steering wheel and brake both locked up.

Don

February 14, 2020 at 6:45 pm

2014 honda accord sport. Power steering locks while parking and turning at slow speeds

andre

December 6, 2019 at 10:10 pm

2013 honda crosstour just had eps failure... is there anyone who has been able to resolve their issue? Please share what you did??

Joe

December 1, 2019 at 2:54 pm

Honda nor Honda USA will help you. They got your money now it's tough it out. Thank God this car is a lease. I get somewhere and both my hands hurt from grabbing the wheel so hard and my shoulder hurts from the constant jerking from the left to the right. Honda will say they found nothing wrong. Lazy bastards won't find out and test the car properly nor will they let you go for a test ride. [Show More]Honda nor Honda USA will help you. They got your money now it's tough it out. Thank God this car is a lease. I get somewhere and both my hands hurt from grabbing the wheel so hard and my shoulder hurts from the constant jerking from the left to the right. Honda will say they found nothing wrong. Lazy bastards won't find out and test the car properly nor will they let you go for a test ride. First Honda, LAST HONDA

Robert

November 2, 2019 at 2:40 am

I just put my 2013 Honda Accord into a curb the other day. Luckily no injuries. The damage consisted of a broken rim, rack and power steering box. While trying to make a left turn, my steering wheel locked (EPS light on) causing me to hit a curb. I had experienced the steering issued on multiple occasions but did not look into it. The experiences prior were so short, I didn't pay any attention to [Show More]I just put my 2013 Honda Accord into a curb the other day. Luckily no injuries. The damage consisted of a broken rim, rack and power steering box. While trying to make a left turn, my steering wheel locked (EPS light on) causing me to hit a curb. I had experienced the steering issued on multiple occasions but did not look into it. The experiences prior were so short, I didn't pay any attention to it. When my mechanic told me the parts he needed to order, he mentioned the power steering box. I just googled it to get an idea of a cost of repair. I was amazed to find so many with the same issue. I will be calling HONDA USA tomorrow for guidance. A little complicated due to the additional damage done...

Paul

October 14, 2019 at 8:39 pm

My 2018 Honda Accord has had a problem with steering sticking at highway speeds when going in straight line the steering gets hard to move resulting in over steering you feel like your continuously fighting with the steering wheel took it to the dealer they said they couldn't duplicate the problem 10ks on vehicle drives like my 1965 half ton

Richard

September 7, 2019 at 10:41 am

My 17 year old son was driving my 2013, Honda, Accord and power steering locked up on him. Luckily he didn't crash car and coasted off the road. I brought car to my local garage (not knowing anything about the documented Honda steering problems) certified car mechanic told me it was a known problem and the Honda code indicates electric power steering box. Mechanic advised me Honda has extende[Show More]My 17 year old son was driving my 2013, Honda, Accord and power steering locked up on him. Luckily he didn't crash car and coasted off the road. I brought car to my local garage (not knowing anything about the documented Honda steering problems) certified car mechanic told me it was a known problem and the Honda code indicates electric power steering box. Mechanic advised me Honda has extended warranty covering this problem. Honda dealership (Lia Honda, Enfield, Ct.) told me car was covered. Car was towed to dealership and they refused to fix car because the code light wasn't on any more! Even though a certified mechanic from a very reputable Auto Shop told them the code was displayed when he examined my car. This is crazy. I'm to drive my Honda around until it locks up again and the code stays on?

Dijana

April 5, 2019 at 2:49 am

Honda Accord 2017steering wheel locked up and had a car accident took the car few months to the dealrship due to the same problem...nothing was fixed or replaced just told electric pump overheats turn car off nd continue...continue til i got a car accident due to steering wheel

Amanda

April 1, 2019 at 1:32 am

Just as above I have a 2013 Honda Accord. It's now at Hendrick Honda of Concord, NC with An almost $1100. Repair. EPS module went out. It had a battery recall last year and I took it to dealership. Is it not possible that they battery issues caused this?

Bill

August 16, 2017 at 11:45 pm

2014 Accord EPS kept shutting off, took it to the dealer, they said there were fault codes and cleared them. road tested the car and they could not find any issues. Took the car, left dealer and the EPS failed on the way home. Went back to dealer the next day and was told we could not drive the car any more as it was dangerous. How did they determine that when they said there was nothing wrong????[Show More]2014 Accord EPS kept shutting off, took it to the dealer, they said there were fault codes and cleared them. road tested the car and they could not find any issues. Took the car, left dealer and the EPS failed on the way home. Went back to dealer the next day and was told we could not drive the car any more as it was dangerous. How did they determine that when they said there was nothing wrong?????.

Victoria

July 13, 2017 at 8:10 pm

Having the same issue - - steering wheel locks up. Almost had an accident CRV 2012. Then it totally shuts of - - - resets and works again. Back at dealership x2

Barbara

May 15, 2017 at 5:34 am

2014 Honda Accord - I was in the right lane with cruise control on going 72 when suddenly the car accelerated out of control. I was all over the freeway, both lanes. Almost overturned a couple of times on the freeway. Then the car swerved back to the right lane, turning to the left and entered the side of the road backward towards the dirt. The car slid then flipped. I was upside down trapped in[Show More]2014 Honda Accord - I was in the right lane with cruise control on going 72 when suddenly the car accelerated out of control. I was all over the freeway, both lanes. Almost overturned a couple of times on the freeway. Then the car swerved back to the right lane, turning to the left and entered the side of the road backward towards the dirt. The car slid then flipped. I was upside down trapped inside the car.

gabby

April 25, 2017 at 2:07 am

2013 honda Accord giving me steering wheel with exclamation mark...and hard to steer, where can i file a claim? since dealership tells me out of warranty

Dionne

March 29, 2017 at 5:46 pm

my eps light come on all of a sudden while driving yesterday evening on my 2013 honda crosstour, luckly I did not hit anything, had to due some research just to find out what the indicator was. looking to get it resolved asap. can anyone let me know what you have done to get this resolved?

James

December 22, 2016 at 7:46 pm

mine failed at 95000 kms ,just out of warranty.Honda unhelpful

coral

November 3, 2016 at 2:16 pm

All, I too have a 2013 Cross tour that has the same issues. Please share any and all resolutions that solved your problems. Thanks in advance for your feedback.

Alliaon

October 5, 2016 at 1:39 am

Rebekah and Maria, I too have a 2013 Crosstour and am currently having the same issues. I hope your problems have been resolved but if not, i will be happy to share with you the resolution.

Madhu

September 26, 2016 at 2:22 am

I have 2013 honda accord with 38k miles on it. I experienced the same issue with my power steering. It was locked all of sudden, and luckily it happened in a parking lot. However, it was restored to original state after few minutes by itself.

Rebekah

May 7, 2016 at 10:55 pm

Bought a 2013 Crosstour 8 months ago. Two weeks after buying it, the EPS went out. Both times the light came on, both times I was in a parking lot. The dealership had it a week and never found a problem. It didn't happen again until two weeks ago. Twice in a week, while I was on the highway, going 65+ miles an hour. If I turn it off, it resets and is fine. At the dealership now, for the 3rd day. T[Show More]Bought a 2013 Crosstour 8 months ago. Two weeks after buying it, the EPS went out. Both times the light came on, both times I was in a parking lot. The dealership had it a week and never found a problem. It didn't happen again until two weeks ago. Twice in a week, while I was on the highway, going 65+ miles an hour. If I turn it off, it resets and is fine. At the dealership now, for the 3rd day. They can't find anything. UGH!!!!

Maria

April 10, 2016 at 3:37 pm

I have a 2013 Crosstour (Accord) and the EPS light came on with the system failure for the second time in a week! Not good...stick shows fluid...appt with the dealer Forst thing Monday am!

scott

February 16, 2016 at 12:38 am

Just purchased a 2016 Honda Accord Sport and the EPS came on 3 times, twice in the same day and the car only has 101 miles on it??!! It is at the dealership right now...is this a sign?!

maria

January 26, 2016 at 12:23 am

My 2008 honda accord caught on fire on 1-12-16. It just started smoking in the engine compartment. I have never had a problem with the car since I purchased it back in 2013

Joni

December 6, 2015 at 3:38 am

Eps failure 2013 honda accord exl with 61,000 miles

Y2keam

October 30, 2015 at 3:14 pm

Took in my 2014 Accord to the dealer for EPS failure more than four times. Trying to determine that it is a lemon due to the repeated defect.

Victor

May 18, 2015 at 5:50 pm

Power steering Honda Accord 2013 problems like as described
"*" indicates required fields