Deaths, Injuries In Honda Vehicles Preceeded Takata Air Bag Recalls: NYT
September 16, 2014
By: Irvin Jackson
A new report suggests that at least two people died and dozens were injured by shrapnel from exploding Takata air bags in Honda vehicles, long before millions of other automobiles were recalled due to a risk of similar problems. 
An investigation published late last week by the New York Times found that at least 139 injuries have been linked to the air bags manufactured by Takata Corp., which were installed in vehicles from several different manufacturers.
Honda has been hardest hit by the Takata airbag problems, with both deaths and more than 30 injuries occurring in their vehicles over a period of several years.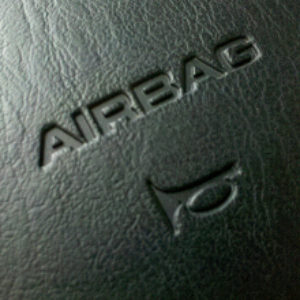 It appears Honda may have known about the issues with Takata airbags as early as 2004, but failed to properly address the problem. The automaker initially only recalled about 4,200 vehicles in 2008, before issuing a string of major recalls in 2009.
Prior to the 2009 recall for Honda Accord, Acura TL and Honda Civic vehicles, which affected nearly half a million vehicles, the New York Times indicates that the auto maker quietly settled claims by those injured by the air bags out of court. As a result, other automakers remained unaware of the problems with Takata air bags they were installing in millions of other vehicles.
Millions of Cars Recalled
Millions of vehicles have been pulled off the road because they contained air bags from part supplier Takata Corp., who has supplied at least seven different automakers with air bag control systems.
With over 12 million vehicles by various automakers in the U.S. and nationwide affected by the Takata air bag recall, and at least two deaths caused by rupturing air bags, the National Highway Traffic Safety Administration has launched investigations into each automaker known to have used the particular air bag products.
The two deaths associated with the defective Takata air bags have both occurred in Honda vehicles where debris was fired into the vehicles when the air bags inflated, causing severe lacerations.
The Takata air bag recalls have affected Honda, Mazda, Toyota, Nissan, Chrysler, Ford and BMW vehicles nationwide, especially in regions of the world were humidity is most common. A handful of complaints to the NHTSA have indicated the air bags ruptured while consumer where driving in humid regions. The NHTSA is still investigating the influence humid climates may have on the random rupturing.
"*" indicates required fields