Information on Honda Airbag Explosions, Deaths, Must Be Turned Over: NHTSA
November 06, 2014
By: Irvin Jackson
Federal investigators have ordered Honda to turn over all documents on airbag inflators supplied by Takata Corp., suggesting that the Japanese auto manufacturer may have failed to report injuries and deaths it knew were linked to exploding airbags that have resulted in the recall of more than 8 million vehicles in the U.S. 
The National Highway Traffic Safety Administration (NHTSA) issued a Special Order (PDF) on November 3, which orders the company to turn over all documentation regarding Honda airbag explosions and problems with inflators in products manufactured by Takata, which were used in various Honda and Acura vehicles. Honda has been given until November 24 to turn over the documents, and the company must sign an oath indicating that it has completely complied with the request.
"NHTSA has received information indicating that American Honda Motor Co. (Honda) failed to report incidents involving Takata airbags, which resulted in a death or injury, and for which claims were asserted against Honda," according to an audit query investigation (PDF) filed October 30. "NHTSA is also concerned that Honda's reporting failures go beyond the Takata incidents described above, and NHTSA has received information from Honda indicating that Honda may have failed to meet its TREAD reporting obligations, including reporting other death or injury incidents."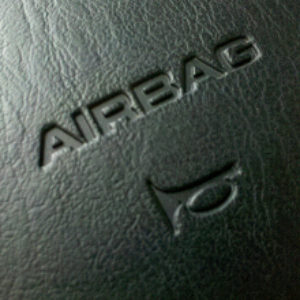 In recent months, at least 10 different auto makers have issued air bag recalls, indicating that devices manufactured by Takata Corp. may over-inflate and explode, sending debris and shrapnel towards passengers.
Out of the 8 million vehicles recalled due to Takata airbags, at least 5 million were manufactured by Honda. In addition, all four of the confirmed deaths linked to the exploding airbags have occurred in Honda or Acura vehicles.
The NHTSA investigation so far has indicated that this problem appears to be occurring in areas of high humidity. The agency is investigating claims that Takata uses aluminum nitrate as a propellant, which some experts say becomes more volatile when exposed to moisture.
TREAD Act Violations
The Transportation recall Enhancement, Accountability and Documentation Act (TREAD Act) was enacted in 2000. It includes early warning requirements that make it a crime for vehicle manufacturers to fail to report defects, injuries, deaths or other important information related to their products in a timely fashion. If the manufacturer fails to report a problem that results in injury or death, it can face criminal charges. Auto manufacturers must also report any safety recall or safety campaign conducted in foreign countries.
Manufacturers must submit Early Warning Reports (EWRs) on a quarterly basis, no later than 60 days after the end of each calendar quarter.
The Special Order implies that there may be more deaths and injuries linked to Honda airbag explosions that have not been reported or disclosed. The federal safety agency calls on Honda to "[i]dentify all death and injury claims known to Honda since 2003 that have not been reported in EWR."
The order specifically mentions that at least three wrongful death lawsuits have been filed against Honda that appear to involve airbag problems not previously reported to the NHTSA, including those of Devin Xu in California, Ashley Parham in Oklahoma, and Gurjit Rathore in Virginia. It seems that those deaths are not among the four previously known by the NHTSA.
The NHTSA's special order to Honda is extensive. In addition to detailed reports of every incident and every document regarding Takata air bags, the company must also turn over a corporate organizational chart for who is responsible for collecting EWR data, describe how it collects EWR data and all written policies on EWRs made since the passage of the TREAD Act.
NHTSA Under Pressure
The order comes as the NHTSA faces increasing pressure and criticism for how it has handled the recalls.
Lawmakers have raised questions about whether the NHTSA probe has been wide enough, as the agency is currently investigating Takata airbags installed in vehicles made between 2000 and 2007.
However, documents have surfaced indicating that the problem may stretch into later models, affecting cars manufactured as recently as 2011. Internal emails show Takata executives chastised its Monclova, Mexico manufacturing plant after a defective weld was discovered in a Takata air bag that made it from the parts supplier all the way to the manufacturer.
Another recent recall of more than 30,000 Takata air bags, involving air bags made through this year, described the same problem of overinflation as vehicles recalled a decade ago, confirming fears that problems at the Monclova factory continue to put drivers at risk.
Last week, the Obama administration announced it was looking into the NHTSA's actions during the air bag recalls and whether the agency dragged its feet in responding in a timely manner. Lawmakers have also asked NHTSA officials to come before congress to answer questions and criticisms about the recalls as well.
A growing number of airbag recall lawsuits are now being filed against Takata, Honda, and other auto manufacturers over injuries or deaths associated with over-inflation of the safety devices.
"*" indicates required fields