Wrongful Death Lawsuit Filed Over Exploding Airbag in Honda Accord
November 26, 2014
By: Irvin Jackson
The family of a South Carolina woman has filed what is believed to be the first wrongful death lawsuit over defective Takata airbags used in millions of vehicles in recent years, indicating that a Honda Accord airbag overinflated and exploding, causing the driver to suffer fatal injuries.
The complaint (PDF) was filed by the family of Mary Lyon Wolfe in the U.S. District Court for the District of South Carolina on November 21, naming Honda and the Japanese airbag supplier Takata Corp. as defendants.
According to allegations raised in the airbag wrongful death lawsuit, the 57 year old Wolfe died on February 15, 2008, following an accident involving her 2002 Honda Accord. During the crash, Wolfe's vehicle skidded off the road, into a culvert and then crashed into a tree. The complaint indicates that the Honda Accord airbag belatedly deployed, and then overinflated and ruptured, causing her to be hit with excessive force that resulted in serious injuries, including a spinal fracture.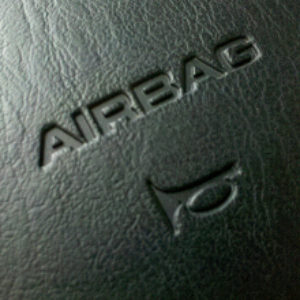 The lawsuit indicates that Wolfe's death was caused by injuries attributed to the airbag failure, including respiratory failure, liver contusion, anoxic brain injury and a cervical spine fracture.
Wolfe is one of at least six people who have died in accidents involving defective Takata airbags, with five of those deaths involving individuals in Honda vehicles.
Exploding Airbag Recalls
The wrongful death lawsuit comes amid continuing controversy over the airbags, which were manufactured by Takata and installed in millions of vehicles worldwide manufactured by at least 10 different auto companies. The company most affected by the 14 million vehicles recalled over the last couple years has been Honda.
It has been discovered that the airbags have a propensity to overinflate and explode, possibly due to defective inflators. This can cause them to rupture, potentially sending deadly shrapnel into the vehicle.
"In recent incidents, first responders have been baffled by the fact that victims of apparently minor accidents suffered injuries more consistent with being shot or stabbed repeatedly, or unexplained cervical fractures," according to the complaint filed by Wolfe's family. "Both Honda and Takata provided contradictory and inconsistent explanations to regulators for the defects in Takata's airbags, leading to more confusion and delay."
Auto manufacturers have issued 8 million airbag recalls since this summer alone, and the National Highway Traffic Safety Administration (NHTSA) called for a national airbag recall earlier this month, which could affect millions more.
Honda and Takata Face Criticism, Investigations
The NHTSA, which has also come under fire for the handling of the recalls, has been critical of Takata and Honda. The agency has accused both of hiding information linked to the defective airbags, and ordered them to provide any and all information on Takata's airbag inflators under oath.
A special order demanding that Takata give the NHTSA all information on propellants used in its airbags was also issued this week.
The NHTSA announced recently that Honda has failed to report more than 1,700 injuries and deaths associated with its vehicles in recent years, violating requirements of the TREAD Act of 2000, a key piece of auto safety regulations. Eight of those reports involved Takata airbag incidents.
Takata is also under fire after claims that Takata had performed secret tests on the airbag inflators years before the first recalls, then covered the tests up.
Not only did the problems appear to be known before the first recalls, but despite the NHTSA investigation including only cars made before 2008, recent documents surfaced indicating that Takata executives complained about production problems at the company's Monclova, Mexico production facility as recently as 2011, and just weeks ago a new Takata airbag recall was announced affecting devices made as recently as this summer.
Wolfe's complaint is one of a growing number of airbag recall lawsuits being filed nationwide. The lawsuit charges Honda and Takata with negligence, gross negligence, defective design and manufacturing, strict liability, failure to warn, and breach of warranty. It seeks compensatory and punitive damages.
"*" indicates required fields