Honda Failed to Report 1,789 Auto Injuries and Deaths to NHTSA
November 25, 2014
By: Irvin Jackson
A new government report indicates that Honda failed to report hundreds incidents involving injuries or deaths associated with its vehicles, which is a violation of federal law and may result in a record fine for the auto maker. 
The National Highway Traffic Safety Administration (NHTSA) released a fact sheet on November 24, which summarizes the findings of a third-party audit of Honda's early warning reports (EWRs).
The audit was commissioned by Honda and started in September. After receiving the results, Honda met with the NHTSA on October 17, at which time the Japanese auto maker admitted that it has failed to identify 1,729 reports of injuries and deaths occurring between July 1, 2003 and June 30, 2014.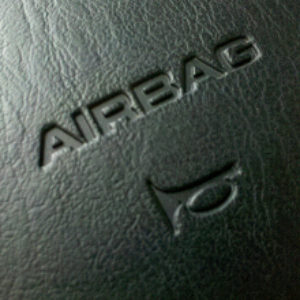 The NHTSA says the violations appear to be due to "inadvertent data entry and computer programming errors," which apparently lasted 11 years.
On November 3, the NHTSA issued a Special Order, calling Honda to turn over all data on Honda EWRs.
The EWRs are a requirement of the TREAD Act, which requires auto makers to report problems that result in injuries, deaths or property damage involving its vehicles both here and abroad in order to help with early detection of auto defects. Honda's failure could mean that the company may face penalties of up to $35 million.
The investigation was launched in response to recent problems with airbag explosions linked to defective Takata inflators, which may cause airbags to overinflate and rupture, causing potentially lethal shrapnel to be projected into the vehicles. At least six deaths are known to be associated with Takata airbags, including five of which occurred in Honda vehicles.
The airbags were manufactured by Takata Corp., a Japanese parts supplier, and have resulted in more than 14 million airbag recalls over the last several years, with at least 8 million vehicles recalled this year.
"In reviewing its reporting of these areas, Honda determined that regular warranty claims were properly reported to the NHTSA. However, certain special warranty claims, including 'good will' warranty, and extended warranties for certified pre-owned vehicles and under 3rd party service contracts were not properly reported," the NHTSA review concludes. "Further, instead of reporting all property damage claims, as required, Honda was reporting only property damage claims that it had denied, while those claims that it accepted and paid to customers were improperly included in the count of warranty claims. The net result is that Honda over-reported these as warranty claims and under-reported property damage claims."
Among the claims Honda failed to report are at least eight involving Takata airbag inflator ruptures, including one death and seven injuries. The NHTSA review said that Honda knew about the death as early as May 2009. Honda turned over the information on the incident that September, but never filed an EWR as required.
The NHTSA review indicates that Honda has now fixed the programming error and says it will voluntarily include both written and oral claims in future EWRs and will make organizational and staffing changes to address the problems.
Problems Go Beyond Defective Airbags
The NHTSA notes that these problems are mostly separate from the Takata airbag incidents, since they make up only 0.5% of the unreported incidents.
Takata is also facing criticism over how it has handled the airbag problems. Claims have surfaced indicating that Takata had performed secret tests on the airbag inflators years before the first recalls, then covered the tests up.
Not only did the problems appear to be known before the first recalls, but despite the NHTSA investigation including only cars made before 2008, recent documents surfaced indicating that Takata executives complained about production problems at the company's Monclova, Mexico production facility as recently as 2011, and just weeks ago a new Takata airbag recall was announced affecting devices made as recently as this summer.
Takata and Honda face a growing number of exploding airbag lawsuits by those injured and the family members of those killed due to the defective airbags. The NHTSA has called for a nationwide Takata airbag recall which could affect millions more vehicles currently on the road..
"*" indicates required fields