Hospital Medication Error Lawsuit Results in $5 Million Verdict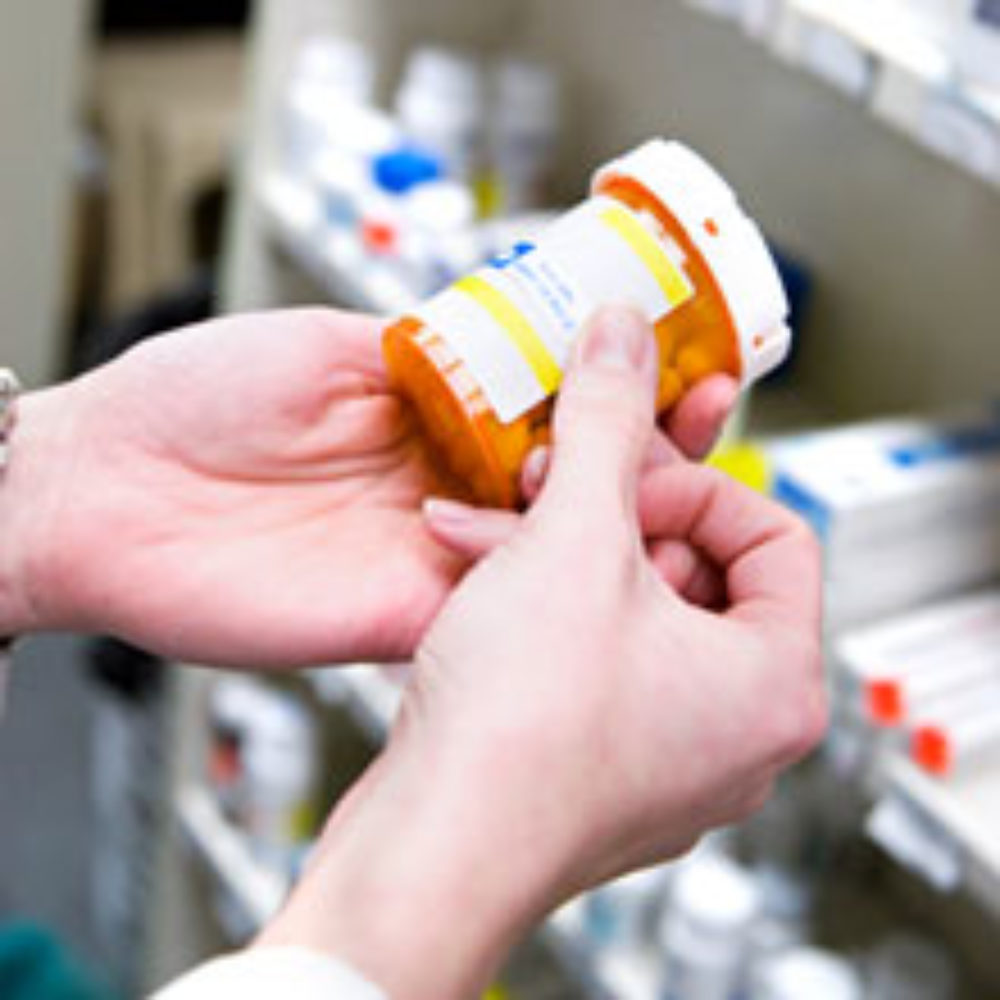 February 10, 2009
By: AboutLawsuits
A jury has awarded $5 million in a Pennsylvania malpractice lawsuit filed over a hospital medication error where a woman developed permanent brain damage after being given eight times the amount of sodium that her doctor prescribed to treat an electrolyte deficiency.
The lawsuit was filed by Mary Ellen Pfeifer against University of Pittsburgh Medical Center's (UPMC) McKeesport Hospital in the Court of Common Pleas of Allegheny County, Pennsylvania.
Pfeifer was admitted to the emergency room on December 21, 2006, and blood test revealed that she was suffering from confusion and difficulty walking caused by critically low sodium. The treatment plan called for her low sodium to be corrected at a rate of 125 cc per hour. However, due to a medication error by the hospital staff, she received 1000 cc in one hour.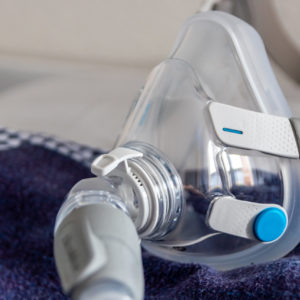 Did You Know?
Millions of Philips CPAP Machines Recalled
Philips DreamStation, CPAP and BiPAP machines sold in recent years may pose a risk of cancer, lung damage and other injuries.
Learn More
This rapid intravenous infusion of sodium led to permanent brain damage known as central pontine myelinolysis. As a result, Pfeifer now has a difficult time walking, has impaired thinking, slurs when she speaks, has been unable to return to work and requires in-home care.
The hospital medication error lawsuit resulted in a total verdict of $5,003,000, which included $2.4 million for her past damages and $105,000 per year for the next 25 years to cover her medical expenses.
Over the past decade, the number of serious and life-threatening injuries caused by hospital medication mistakes has increased substantially.
According to a 2006 report by the National Academies of Science's Institute of Medicine, there are about 1.5 million medication errors every year which result in injuries. These mistakes are largely preventable and could be caused by a doctor prescribing the medication incorrectly, the pharmacy filling the wrong dosage or by nurses dispensing a different patient's drugs.
The risk of medication errors is not limited to hospitals, but has also been seen in nursing homes and retail pharmacies.
Last week, it was announced that a Maryland Wal-mart pharmacy lawsuit was settled for an undisclosed sum after a 66 year old man died from complications after he was given someone else's medication due to an error by the pharmacy.
debra

September 29, 2017 at 2:42 pm

veronica do you only represent those in your state?

maxpein

March 30, 2017 at 7:04 am

Timely post . I Appreciate the facts - Does someone know if I would be able to get a fillable FMSD Doctor/Dentist/Professional Excused Absence document to type on ?

Marilynn

August 18, 2015 at 2:54 am

I was in a Motor Vehicle Accident & taken to a hospital. Doctor administered Saline solution In abundance.. Result was diagnosed as Central Pontine Myleonosis at Stanford University Neurological Clinic. A lawsuit was filed. Due to the lack of integrity of the attorney the award was minimal. My disabling conditions are frightening.. I now am suffering with hypertension that is not correctible. Nu[Show More]I was in a Motor Vehicle Accident & taken to a hospital. Doctor administered Saline solution In abundance.. Result was diagnosed as Central Pontine Myleonosis at Stanford University Neurological Clinic. A lawsuit was filed. Due to the lack of integrity of the attorney the award was minimal. My disabling conditions are frightening.. I now am suffering with hypertension that is not correctible. Numbers are in the 185/80 range.with prescribed meds. Without medications over 200. Where do I go; what can be done???

monica

March 27, 2015 at 4:39 pm

A cpm...lesion was just found in my brai...After getting an mri checking my ears for meniers desease or tumors. I've been complain for years of cpm...symptoms and doctors would just tell me I'm getting older. Have an appendectomy two years ago.. got my records....omg 140 salt level and they did sodium chloride push. I know that's how I got cpm

John

November 2, 2013 at 4:29 pm

I was overly/rapidly treated for hyponatremia on several occasions by the same ER. They discharged me in a confused and disoriented state and only gave me a walker which I suddenly needed. I have had people call an ambulance for me when I became unconscious or in a confused state, on the ground, and unable to move only to be taken to the same ER. That ER sent me to the hospital psych ward sever[Show More]I was overly/rapidly treated for hyponatremia on several occasions by the same ER. They discharged me in a confused and disoriented state and only gave me a walker which I suddenly needed. I have had people call an ambulance for me when I became unconscious or in a confused state, on the ground, and unable to move only to be taken to the same ER. That ER sent me to the hospital psych ward several times even though MRI's showed a new central pontine lesion that was still there six months later. I only just recently learned of CPM, but my life is already ruined. All this time I could have received help.

don

November 2, 2013 at 12:16 pm

i had a hart atack 3 years ago and put on an a experamental drug from harverd university and after 2 years i went in to the hospital and found out i have liver disise and none of my doctors know what is in this drug so river side midecal said do not take any of this it is messing with your liver .so if any one can let me no if they have had the same thing please let me know. thanks don

Ann

October 29, 2012 at 1:42 am

I hate what happened in this case but love to see that the medical facility had to pay for this injustice. My sister did in July 2012 after I removed her from all of her life support systems. Heartland Manorcare Nursing Home caused an anoxic brain injury, hypoglycemic coma and respiratory arrest on April 16, 2012 and she was in an unresponsive state for over 3 months. I had to make a terribly h[Show More]I hate what happened in this case but love to see that the medical facility had to pay for this injustice. My sister did in July 2012 after I removed her from all of her life support systems. Heartland Manorcare Nursing Home caused an anoxic brain injury, hypoglycemic coma and respiratory arrest on April 16, 2012 and she was in an unresponsive state for over 3 months. I had to make a terribly hard decision when she began having more problems with her breathing even while on a vent and her sacral wound was extreme and infected the bone. Six months in the hospital system and over 3 months in a coma for a total of 9 months and she died because a nurse refused to give Glucagen or call 911. They did nothing while she was in extreme distress and tried getting oral glucose gel down the throat of an unresponsive patient and they continue doing business as usual. I won't give up until something in done about this.

Mrs. Lassy

August 10, 2012 at 10:46 am

My mother was admitted to the hospital with sodium level of 97. We were told that sodium had to come up slowly but were never told what would be considered safe.18 hrs later its at 111, but no one stops it until at 24 hrs it was 114.. today my mother is in a nursing home, unable to walk,feed herself, dress herself,brush her teeth,wipe her own bottom. Doctors have still not mentioned this disorder[Show More]My mother was admitted to the hospital with sodium level of 97. We were told that sodium had to come up slowly but were never told what would be considered safe.18 hrs later its at 111, but no one stops it until at 24 hrs it was 114.. today my mother is in a nursing home, unable to walk,feed herself, dress herself,brush her teeth,wipe her own bottom. Doctors have still not mentioned this disorder and have diagnosed encephalopathy instead. Its the wrong diagnosis.. I know I need a second opinion but I'm not sure how to go about it with her being in a nursing home... any suggestions?

Sharon

July 24, 2012 at 6:42 pm

My mother walked into the hospital dehydrated and came out in a wheel chair and hostipal bed,, Not ablle to move fro the waste down.. This was Aug 24 2010... She passed July 14,2012 from central pontine myelinolysis.... My entire wolrd was tured upside down while I care for her at home 24/7.... Praying something gets done to stops this!!!!!

Susan

May 1, 2012 at 6:50 pm

I too have CPM.I justt got disability. Ihaave all my medical records and mri s on disc. My sodium level was 110 the day my husband took me too thehosital. I try to read my file but cna't remember what i'm reaeding. i have hi school and college degreee. i did't used to be dumb.

Christine

July 24, 2011 at 5:58 am

I broke my back ribs and received a concussion on Dec. 28, 2002. I have COPD 1st mistake they sat me up I landed flat on my back in my driveway. The pain was unbearable and they laid me down. and used a back board. Surgery was not done because of my COPD. My problem is they gave me so much pain medication my heart became unstable and I am on four new medications, one being a blood thinner. [Show More]I broke my back ribs and received a concussion on Dec. 28, 2002. I have COPD 1st mistake they sat me up I landed flat on my back in my driveway. The pain was unbearable and they laid me down. and used a back board. Surgery was not done because of my COPD. My problem is they gave me so much pain medication my heart became unstable and I am on four new medications, one being a blood thinner. I saw a add on TV about this. I have now been diagnosed with heart failure. I am 58 and wanted to live a very long life even with the copd. Might I have a case?

Michael

July 18, 2011 at 2:05 pm

The same thing happened to me. i am starting the law suit. Need to find a good lawyer.

Michael

July 17, 2011 at 6:08 pm

Sorry for the misspelling. I Can't talk good anymore. Had to change my job because I cant drive long distances because I will hilusanate that people are in the road. No one at the hospital will help because they know they messed up. I would like to talk to someone about this, it is eating me up.

Michael

July 17, 2011 at 3:57 pm

I have been told I have CPM. The hospital did it to me, I went up 13 point in my sodium level in 4 hours. Can toalk good, had to change my job within my company. Cant be a salesmen anymore (30 years). Have really bad headaches everyday and cant take it. My hospital will not do anything about it, they know they messed up but don't want to help me. I am starting to get mad really mad.

Carol

April 28, 2011 at 12:49 pm

I'm sorry also for not spell checking.....and thank you so much for talking about this terrible Brain Injury.

Carol

April 28, 2011 at 12:43 pm

My daughter was admitted to the hospital on March 27th and was released on April 27th. She came down with a Staff Infection thru an I.V., Pneumonia, and then Central Pontine Myelinolysis. She was admitted to the hospital for with low electrolytes from alcoholism. She is a single mother (age 45) with 4 children ages 17, 18, 21, and 23. She is an Ultrasound and X-ray Tech., but had not worked fo[Show More]My daughter was admitted to the hospital on March 27th and was released on April 27th. She came down with a Staff Infection thru an I.V., Pneumonia, and then Central Pontine Myelinolysis. She was admitted to the hospital for with low electrolytes from alcoholism. She is a single mother (age 45) with 4 children ages 17, 18, 21, and 23. She is an Ultrasound and X-ray Tech., but had not worked for a year....that is when her alcohol consumption increased. She does not have the money for treatment or medication. Her family is helping her.We contacted one lawyer so far, but have no answer as yet about him taking out case.

mrs smith

January 5, 2011 at 4:03 pm

i really should have did some spell check sorry reader's

Mrs. Smith

January 5, 2011 at 4:01 pm

I was admited to the hospital, during my saty the nusre came to givr me my medication and gave me the wrong medicine. Iwent into some type of convultion and passed out. My family was there my boy's and I was playing gane before he adminstrated the medicine. Im curiouse on what can do ? They aslo have a recall on Trazodone, my family found me on the floor and had to rush me to the hospital

J M

August 26, 2010 at 4:44 am

"SORRY ABOUT THE CAP''S MY FRIEND'S," BUT THE TREMORS & MY RECENT POOR EYE SITE IS JUST IN TIME.. I SAID I HOPE TO SEE MY 60TH BIRTHDAY ON SEPTEMBER 14TH. YES, JUST A FEW WEEKS AWAY. INTERESTING ITEM TO LOOK FORWARD TO ISN'T IT ? CENTRAL PONTINE MYELINOLYSIS, WANT TO CHAT TALK ABOUT IT. TODAY WAS MY FIRST US GOVERNMENT CARING CONVERSATION. NEVER DREAMED I'D HAVE A COMMUNICATION ABOUT CPM[Show More]"SORRY ABOUT THE CAP''S MY FRIEND'S," BUT THE TREMORS & MY RECENT POOR EYE SITE IS JUST IN TIME.. I SAID I HOPE TO SEE MY 60TH BIRTHDAY ON SEPTEMBER 14TH. YES, JUST A FEW WEEKS AWAY. INTERESTING ITEM TO LOOK FORWARD TO ISN'T IT ? CENTRAL PONTINE MYELINOLYSIS, WANT TO CHAT TALK ABOUT IT. TODAY WAS MY FIRST US GOVERNMENT CARING CONVERSATION. NEVER DREAMED I'D HAVE A COMMUNICATION ABOUT CPM. OK, ITS TIME TO FINALLY BE HONEST W/ THE PUBLIC IN REGARD TO ALL TO DO WITH MYELINOLYSIS... GOD ONLY KNOWS IN THE TRUTH IN NUMBERS.

Mark

August 11, 2010 at 8:47 pm

I am a pharmacist who is gravely concerned about a patient at our hospital who is being treated for hyponatremia by a nephrologist. Patients' sodium decreased from 134 to 107 in a 5 day period. Patient had altered mental status and was started on hypertonic saline (3 percent) at 12 ml/hour. Dose was increased from 15 to 20 ml/hour and the patient's serum sodium increased from 107 to 118 in an e[Show More]I am a pharmacist who is gravely concerned about a patient at our hospital who is being treated for hyponatremia by a nephrologist. Patients' sodium decreased from 134 to 107 in a 5 day period. Patient had altered mental status and was started on hypertonic saline (3 percent) at 12 ml/hour. Dose was increased from 15 to 20 ml/hour and the patient's serum sodium increased from 107 to 118 in an eleven hour period. Nephrologist was notified about this rapid increase by a pharmacist, and he said that he wouldn't be concerned unless the patient sodium increase more than 24 meq in a 24 hour period. This I think is extremely rapid. What can I do as a pharmacist and what can hospital do at this point to minimize damage to patient and liability to hospital and nurses and pharmacists?

Mary Ellen

July 18, 2010 at 8:07 pm

I have been through 3 years of therapy. Believe me it is difficult to navigate with CPM. If it wasn't for my daughter, I probably would be dead. I pray every day and night that I good lead a normal life. I'm thankful for what I have left. I know I have ruined my daughter's life, but she keeps reassuring me she loves me. Without that I know I would have given up.

annette

November 18, 2009 at 12:49 am

this has ruined my life and the lives of my family

annette

November 17, 2009 at 10:49 pm

please help me get back my last quarter of life.

BONNIE

September 5, 2009 at 12:30 am

I WISH TO CONTACT J M AMITIN I TOO HAVE BEEN DIAGNOSED WITH CENTRAL PONTINE MYELINOLYSIS I WOULD LIKE TO TALK TO HER OR HIM

Veronica A Richards

September 3, 2009 at 8:41 pm

I am the attorney who represented Mary Ellen Pfeifer. I am astounded by the number of calls we have received from people who suffer from CPM due to medical malpractice.

J. M. Amitin

February 11, 2009 at 3:13 pm

To Whom It May Concerned: I personally appreciate the article above for assisting those of us who have been blessed to be able to live on as a victim of Central Pontine Myelinolysis or CPM as it's been stated that at one time some 50 to 75% of those had fallen to this "Iatrogenic Disease." It now being 50 Years since Dr. Adams, MD along with his colleagues at Harvard founded this now called neur[Show More]To Whom It May Concerned: I personally appreciate the article above for assisting those of us who have been blessed to be able to live on as a victim of Central Pontine Myelinolysis or CPM as it's been stated that at one time some 50 to 75% of those had fallen to this "Iatrogenic Disease." It now being 50 Years since Dr. Adams, MD along with his colleagues at Harvard founded this now called neuromuscular, toxic, demyelinating disease / disorder of the Central Nervous System. Please note I am not a doctor but because of my personal research strictly on myelin isuues, I have been considered an advocate in the areas that parallel CPM. Those who happen to search out this issue will note that compared to many others that have similar backrounds, CPM has been left out of what I would consider normal available information along with the fact that there happens to be a major story world wide behind what appears to be the only story or facts. As a victim of Central Pontine Myelinolysis, all I have to do is continue the "Truth of CPM," as I help both victims and families all over the world. Many have never heard the names of Dr. Hugo W. Moser,MD, (now deceased) Mr. Augusto Odone', (Myelin Project) Dr. Steven Groft, PhD. Director Office of Rare Diseases, US National Institutes of Health, etc. In the time I have become disabled, I've had the opportunity to communicate with those who have already been taken. I have started the CPM Awareness Foundation in which I am the entire organization. Just maybe besides God's interest in my work in regards to Central Pontine Myelinolysis a horiffic event in most cases usually caused by the world's collection of those involved in "The Healing Arts. It's now been 50 years with very little accomplished. I can only pray that this comment finds what the words Truth, Honesty and Reality are all about. G-d Bless.... J.M.Amitin and Franky (my boston terrier neuro service companion)
"*" indicates required fields