Patients Face Increased Risk of Death During Hospital Staff Rotations: Study
December 08, 2016
By: Martha Garcia
New research suggests that hospitalized patients may face an increased likelihood of death when there is a shift change, raising questions about recent restrictions for on-duty hours among residents. 
In a study published this week in the Journal of the American Medical Association (JAMA), researchers found overall patients who were cared for during hospital staff rotations had a higher mortality, as well as at 30 and 90 days after discharge.
The multi-center cohort study was conducted at 10 university-affiliated U.S. Veterans Health Administration Hospitals from 2008 to 2014. More than 230,000 patients were admitted to internal medicine services during that time.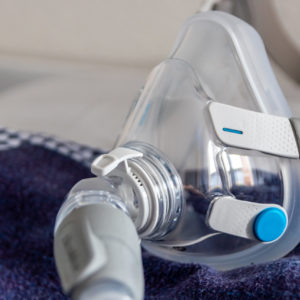 Did You Know?
Millions of Philips CPAP Machines Recalled
Philips DreamStation, CPAP and BiPAP machines sold in recent years may pose a risk of cancer, lung damage and other injuries.
Learn More
Nearly 26,000 patients had intern-only end-of-rotation transitions, more than 26,000 had resident-only end-of-rotation transitions, and about 11,000 had transitions with both interns and residents. Patients were included that died or were discharged within seven days after transition. These were compared to all other patients discharged.
Overall, end-of-rotation staff transitions in care, known as patient hand-offs, were associated with significantly higher in-hospital mortality.
The death rate was 3.5 percent for intern only transitions compared to two percent for the control group. Comparatively, the mortality rate for intern and resident transition was four percent compared to 2.1 percent for the control group. The resident-only group had less of a difference at 3.3 percent mortality versus the two percent hospital rate.
Researchers determined the mortality rate for other patients staying in the hospital was two percent, and the mortality rate at 30 days discharge was 9.45 percent, and 14.43 percent at 90 days.
The adjusted 30 day mortality rate was higher in all transition groups compared to the control rate. The intern transition group had a mortality rate of 14.5 percent compared to the control at 8.8 percent. The resident only group's death rate was 13.8 compared to 8.9, and the intern and resident groups had a mortality rate of 15.5 percent compared to 9.1.
Even the morality rates at 90 days were much higher for all three transition groups.
The intern only group had a 90 day mortality rate of 21.5 percent compared to 13.5 percent, the resident only group's death rate was 20.9 percent compared to 13.6 percent, and the intern and resident group had a death rate of 22.8 percent compared to 14 percent for the control group.
Researchers said the maximum on-duty hour regulations implemented by the Accreditation Council for Graduate Medical Education (ACGME) have a strong association with increased death rates for end-of-shift care for both the intern only and intern and resident groups, but not for controls.
"End-of-rotation transition in care was associated with significantly higher in-hospital mortality," wrote study authors. "The association was stronger following institution of ACGME duty hour regulations."
Hospital Workshift Concerns
In 2011, the ACGME mandated a 16-consecutive hour cap on shifts for first year residents, a 28 hour cap on shifts for all other residents, and a minimum 8 hour time off between work shifts for all residents. The rules were put in place to protect patients and reduce the risk of medical mistakes caused by fatigue, which have been shown to be 10 times more prevalent than previously believed.
Multiple physician groups have lobbied against these regulations, calling for a rollback of elements of ACGME restrictions. These critics say limits may actually increase the rate of medical errors, by increasing the frequency of patient handoffs between medical residents.
In 2014, a study concluded patient handoff errors can be addressed using the I-PASS program, which researchers found reduced can reduce the risk of serious and potentially life-threatening medical errors by 23% and injuries due to medical errors by 30%, while improving patient care.
However, the consumer watchdog group, Public Citizen, has warned that weakening resident work hour restrictions may lead to residents working without adequate sleep and threatens the health of residents and patients. The group cites evidence that shows sleep deprivation, due to excessively long work shifts, increases the risk of motor vehicle accidents, depression, needle-stick and other injuries that expose residents to blood-borne pathogens. It also exposes patients to increased risk of medical errors, leading to injury and death.
The only rigorous trial to date concludes reducing shifts to 16 hours or less helped to reduce the frequency of serious medical errors, the group says.
"*" indicates required fields