Hospital Star Ratings Based on Patient Experience Are Linked to Better Outcomes: Study
April 12, 2016
By: Martha Garcia
While star ratings provided for hospitals nationwide are determined based only on patient-report experiences with doctors and other medical staff, new research suggests that higher rated facilities also have lower death rates and readmission rates. 
In a study published by the medical journal JAMA Internal Medicine on April 10, researchers indicate hospitals that are highly rated by patients in the newly created Centers for Medical and Medicaid Services (CMS) rating system, provide better overall outcomes when compared to facilities with lower hospital star ratings.
The CMS hospital star rating system was introduced last year, providing public information on the experience of patients at almost 3,500 Medicare-certified acute care hospitals nationwide. The data is published on the agency's public information website, to help make it easier for consumers to choose a hospital and understand the quality of care they deliver.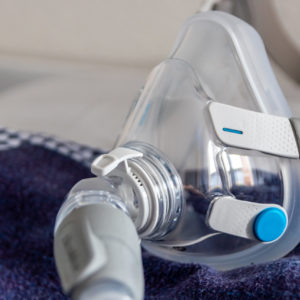 Did You Know?
Millions of Philips CPAP Machines Recalled
Philips DreamStation, CPAP and BiPAP machines sold in recent years may pose a risk of cancer, lung damage and other injuries.
Learn More
Researchers compared the patient hospital 5-star rating system with the American Hospital Association annual survey database, focusing mostly on acute care hospitals with 25 or more hospitalizations. The study examined the association between the number of stars hospitals received and patient 30-day mortality and readmission rates across three conditions, acute myocardial infarction, pneumonia, and heart failure.
Of the total, four percent received a five-star rating, 26% a four-star rating, 47% received three stars, 20% received two stars, and 2.5 percent were given only one star.
Before the study, researchers believed the patient-based hospital star rating system did not include measures of quality of care or patients' health outcomes. Critics worried the star rating system may mislead patients into thinking that five-star hospitals are superior in quality. Results of the study suggest the hospital star rating is an accurate depiction of better outcomes, however.
Researchers determined the number of stars was inversely associated with a risk-adjusted mortality rate. Of the hospitals, 5-star hospitals had the lowest mortality rate at 9.8%.
Among the other hospitals, 4-star hospitals had a mortality rate of 10%, 3-star hospitals 10.5%, 2-star hospitals 10.7%, and 1-star hospitals the highest death rate at 11.2%.
The study determined there was also an inverse association with lower readmission rates. Five star hospitals had the lowest readmission rate at 18.7%., 4-star hospitals 20.2%, 3-star hospitals 21%, 2-star 21.8%, and 1-star hospitals had the highest readmission rate at 22.9%.
The study determined 4 and 5 star hospitals were more likely to be small, non-teaching hospitals and located in small rural towns in the Midwest.
Researchers adjusted for hospital characteristics, size, ownership, teaching status, rurality, ICU and hospital referral region. While the analysis focused on the Medicare population, researchers say they are unsure if the findings would also be true for younger patients.
Differences were most apparent at the extremes; 2 to 4 star hospitals were relatively comparable across the study. Researchers say it is unclear if quality of care is similar between 2 and 4-star hospitals or if that reflects the "clustering methodology of the star rating program."
"It is reassuring that patients can use the star ratings in guiding their health care seeking decisions given that hospitals with more stars not only offer a better experience of care, but also have lower mortality and readmissions," said Ashish K. Jha, MD, of the Department of Health Policy and Medicine at Harvard T.H. Chan School of Public Health and lead author of the study.
"*" indicates required fields