Hotel Room Carbon Monoxide Poisoning Risk is Focus of Concern
June 18, 2013
By: Irvin Jackson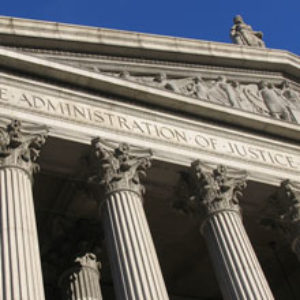 A number of North Carolina lawmakers are now indicating that the deaths may have been avoided if the state had required hotels to install and maintain carbon monoxide detectors in guest rooms. The state senators and representatives are pushing for a study into whether a hotel carbon monoxide detector requirement should be enacted, with an actual bill not likely to be introduced until the next legislative session.
Similar measures have been opposed by the hotel industry nationwide, suggesting that the $30 to $50 cost of installing carbon monoxide detectors in every hotel room would be prohibitive.
Carbon monoxide is a significantly toxic gas that has no irritating factors that can allow someone to detect its presence. Because people often fail to promptly recognize symptoms of carbon monoxide, it is a leading cause of fatal poisonings in the United States.
According to the U.S. Centers for Disease Control and Prevention, carbon monoxide poisoning kills about 500 people in the U.S. annually, and is linked to about 15,000 emergency room visits. In many cases, the injuries or deaths could have been prevented by the use of carbon monoxide detectors and proper maintenance of heating systems and generators.
Although many states have passed legislation requiring carbon monoxide alarms in rental properties and homes, it remains rare for hotels to have carbon monoxide alarms to alert guests and staff when there is a problem.
According to a report last year by USA Today, at least 170 cases of carbon monoxide poisoning injuries at hotels were identified between 2009 and 2012, including at least 8 deaths.
It remains unclear how the North Carolina hotel was unable to discover the carbon monoxide leak following the undetermined cause of death for the Jenkins couple. Reports now suggest that the hotel had been cited for ventilation problems in the mechanical room before any of the deaths occurred, raising serious questions about why the Best Western continued to allow guests to stay in Room 225.
Boone police have suggested that the investigation could result in criminal charges. Police are requesting that anyone who has stayed at the Best Western Blue Ridge Plaza in Room 225 contact them by calling (828) 268-6900 or email Sgt. Matt Stevens at matt.stevens@townofboone.net.
"*" indicates required fields