Next Ethicon Mesh Bellwether Trial in MDL Set to Begin This Month
August 12, 2014
By: Austin Kirk
A bellwether trial is set to begin later this month involving an Ethicon vaginal mesh lawsuit, which will be the second case to reach a jury involving a product manufactured by Johnson & Johnson's subsidiary in the federal court system, where more than 18,500 other similar cases are pending.  
A pretrial conference is scheduled for tomorrow involving a case brought by Jo Beth Huskey, which is scheduled for jury selections to begin on August 22.
The lawsuit was one of a group of cases selected for early trial dates to help the parties gauge how juries may respond to certain evidence or testimony that could be repeated throughout the litigation.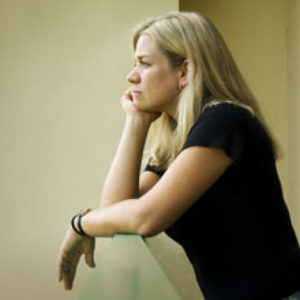 Known as "bellwether" trials, the outcome is not binding on other cases, but may influence negotiations to reach vaginal mesh settlement agreements that could avoid the need for thousands of individual trials nationwide.
More Than 50,000 Vaginal Mesh Lawsuits
The trial will be closely watched by many lawyers involved in the litigation, as there are currently more than 50,000 vaginal mesh lawsuits pending throughout the federal court system, which have all been centralized before U.S. District Judge Joseph Goodwin in the Southern District of West Virginia.
Cases involving different manufacturers have been separated into seven MDLs, or multidistrict litigations. In addition to the Ethicon mesh lawsuits, Judge Goodwin is currently presiding over 12,500 Bard Avaulta mesh cases, 18,000 American Medical Systems (AMS) mesh lawsuits, 12,000 Boston Scientific mesh lawsuits, 1,500 Coloplast mesh lawsuits, 200 Cook Medical mesh lawsuits and about 75 Neomedic mesh lawsuits.
All of the complaints involve similar allegations that transvaginal mesh and bladder sling products were defective and unreasonably dangerous, causing women to experience complications where the mesh eroded through the vagina, caused infections and other injuries.
Huskey v. Ethicon
According to allegations raised in her complaint, Huskey received Ethicon Gynecare TVT-O mesh in February 2011, after being diagnosed with stress urinary incontinence. She began to complain of severe pain following the surgery, and her doctors discovered only a month later that the mesh was exposed inside her vagina. After attempting to fix the mesh, another erosion into her vagina occurred, which ultimately led to the need for surgical removal of the vaginal mesh in November 2011.
"Unfortunately, a portion of the mesh had retracted behind Mrs. Huskey's pubic bone and was unable to be removed," according to a pretrial statement (PDF) submitted last week. "Since then, Mrs. Huskey continues to suffer from severe and chronic pelvic pain. All of this impacts her mentally and physically. She suffers from dyspareunia that will last for days after sex (if she is able to have intercourse at all) as well as depression. She is extremely physically debilitated and can no longer work — leading to large economic losses."
At trial, it is expected that Ethicon's attorneys will argue that Huskey was already suffering from a number of physical maladies that can account for her pain, as the manufacturer has maintained that their mesh contained adequate warnings of erosion and other complications.
According to the pretrial statement submitted in advance of tomorrow's conference, Huskey indicates that she plans to call seven witnesses at trial, with an additional six witnesses identified in the even the need arises. Ethicon has indicated that it intends to call at least 15 witnesses to testify, with another 44 potential witnesses listed if the need arises.
The first federal Ethicon bellwether trial, involving a lawsuit filed by Carolyn Lewis, ended in a defense verdict earlier this year. Judge Goodwin entered a directed verdict at the conclusion of the plaintiffs case, finding that no reasonable jury could find that she had met her burden of proof.
A third federal Ethicon trial is expected to begin in December 2014.
"*" indicates required fields