Another Medtronic HVAD System Recall Issued Over Battery Defects
August 26, 2022
By: Russell Maas
Federal health officials have announced yet another Medtronic HeartWare Ventricular Assist Device (HVAD) system recall, after receiving more than 1,100 reports involving batteries failing unexpectedly, which has resulted in multiple injuries and at least one death.
The Medtronic HVAD battery recall was announced by the U.S. Food and Drug Administration (FDA) on August 25, indicating the heart devices may experience electrical faults in the batteries, which cause them to shut off while supplying life-saving blood circulation therapy.
The HVAD is designed to help pump blood from the heart to the rest of the body. It is used in patients who are at risk of death from end-stage left ventricular heart failure. These patients use the pump while waiting for heart transplants.
The system includes a pump implanted in the space around the heart and a controller regulating the speed and function of the pump. It is designed to be used for destination therapy in either a hospital setting or during patient transport.
While there are many life-saving benefits of Medtronic's HVAD mobility, the devices have been subject to at least 17 Class I recalls over defective components since they were approved by the FDA in November 2012.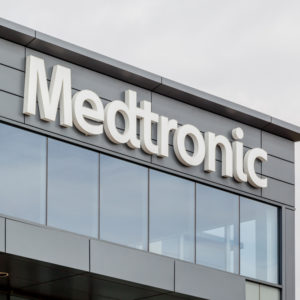 In the latest Medtronic HVAD recall, officials warn the batteries may experience electrical faults that cause them to unexpectedly fail, which may disable the use of the controller, leave the devise unable to accept charge from the battery charger, or appear to remain charged when in use.
The recall warns if the medical devices fail and are not plugged in to a backup AC or DC power source, the HVAD may stop working, which could delay or prevent life-saving treatment resulting in serious patient injury or death. To date, the FDA has become aware of 1,159 complaints, six injuries, and one patient death linked to HVAD battery failures.
The recall includes 23,372 Medtronic HVAD Batteries marked with model number 1650DE that were distributed for sale from January 1, 2009 through the recall date.
Medtronic issued an Urgent Medical Device Correction letter to customers on June 28, which instructed health care providers to be aware of a power disconnect alarm and to keep two sources of power connected to the controller at all times and to have fully charged spare batteries.
Officials warn that if the battery indicator lights do not decrease over time while the battery is in use, this could be a sign of battery electrical fault and the battery should not be used.
The letter also warned of a previous Medtronic HVAD battery recall in May that warned certain affected batteries were found to contain welding defects that could cause the battery to malfunction and no longer hold a charge, no longer completely recharge, or fail to provide power to the life-sustaining device.
Patients with questions about this recall should contact Medtronic Patient Services at 800-635-3930 or contact their local Medtronic representative. Officials are asking that all adverse events related to the HVAD batteries be reported to MedWatch: The FDA Safety Information and Adverse Event Reporting Program
Medtronic HVAD Problems
The Medtronic HVAD has had a long history of problems and has been subject to numerous Class I recalls due to serious and dangerous manufacturing and design defects that have caused thousands of patient fatalities.
According to an August 2021 investigation by ProPublica, FDA inspectors began voicing concerns about Medtronic HVAD systems as early as January 2014, following a HeartWare recall in late December 2013, which was issued because the device could fail and stop pumping, leading to serious injury and death.
FDA investigators issued a warning letter a month later, after identifying a number of deficiencies at the HeartWare manufacturing facility in Miami Lakes, Florida, particularly involving the process for making sure that some corrections made to the HVAD actually work.
The ProPublica investigation lay the blame at the FDA's feet, saying the agency allowed more than 19,000 patients to be implanted with the heart pump, most of whom received their implants after the FDA had determined the HeartWare HVAD did not meet federal safety standards.
When the devices were removed from the market in June 2021, the FDA indicated it had received more than 3,000 reports of patient deaths by the end of 2020, all linked to HeartWare implant problems.
Concerns about the devices have led to concerns among U.S. lawmakers as well. U.S. Representative Raja Krishnamoorthi, chairman of the House Subcommittee on Economic and Consumer Policy, sent a letter to FDA Commissioner Robert Califf on March 22, calling for the agency to turn over information on its regulation of the Medtronic HVAD system.
The letter asked Califf to explain why the FDA failed to take further action after the 2014 warning letter, what steps the agency is taking to prevent another faulty medical device from entering and staying on the market and what it can do to ensure other agencies and healthcare providers are aware of FDA warning letters. He asked for a response by early April. It is unclear to date whether the FDA has responded to that request.
"*" indicates required fields