Hydrofacking Linked to Small Earthquakes in Ohio: Report
April 15, 2014
By: Irvin Jackson
Ohio's Department of Natural Resources (ODNR) has announced more stringent drilling regulations, following a state investigation that linked hydraulic fracturing to several small earthquakes experienced in the area.  
The new drilling regulations came on April 11, following a report on five tremors detected near Youngstown, Ohio last month. Investigators say those quakes were the result of hydraulic fracturing operations, which inject sand, water and chemicals into the ground to free up pockets of natural gas.
The new regulations require companies conducting horizontal drilling within three miles of a known fault or area of seismic activity greater than 2.0 magnitude to install seismic sensors. The new law would also require the drilling to halt if a seismic event of more than 1.0 magnitude is detected.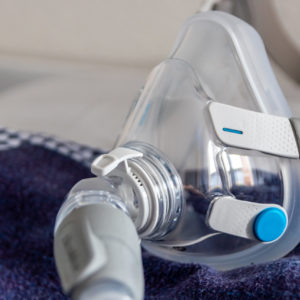 Did You Know?
Millions of Philips CPAP Machines Recalled
Philips DreamStation, CPAP and BiPAP machines sold in recent years may pose a risk of cancer, lung damage and other injuries.
Learn More
The report is the first to directly link the hydrofacking to earthquakes, although the events were so minor that they could not easily be detected by humans. All five quakes occurred in March in the Appalachian foothills and were all linked to the same incident, investigators determined.
"While we can never be 100 percent sure that drilling activities are connected to a seismic event, caution dictates that we take these new steps to protect human health, safety and the environment," ODNR Director James Zehringer said in a press release. "Not only will this reasonable course of action help to ensure public health and safety but it will also help us to expand our underground maps and provide more information about all types of seismicity in Ohio."
The new rules indicate that the seismic monitors set up by drillers will be directly accessible by regulators, who will not have to rely on the drilling companies to report or interpret the data.
Hydraulic fracturing is a controversial process of gas extraction where a mixture of water, sand and fluids that the gas industry has fought to keep secret is injected into the ground at extremely high pressure, cracking shale deposits and freeing trapped natural gas, which can then be removed. Those fluids are then sucked from the ground and often disposed of in wastewater wells.
The Ohio investigation follows a report published in the journal Science in July 2013, which linked a number of earthquakes above magnitude 3.0 to hydraulic fracturing activities. That study, conducted by William Ellsworth of the Earthquake Science Center, found a significant increase in potentially dangerous earthquakes in the mid-continental United States since 2001.
The earthquakes may be caused by the intense fluid pressure being injected into the ground, which can spark seismic activity.
Hydrofracking Concerns
Hydraulic fracturing, which is more commonly known as "fracking", has come under increasing scrutiny over the last several years. It has become a popular method of gas extraction due to new drilling techniques and the discovery of large shale reserves throughout the eastern seaboard. It first began to boom in Wyoming and Montana's Powder River Basin region, but now it has spread across the east coast in thousands of well sites in New York, Pennsylvania and Maryland.
There are a number of environmental concerns surrounding the fracking process. Residents near hydraulic fracturing sites have reported air pollution, dust problems, and claim that the fracking fluids contain pollutants that contaminate groundwater.
In 2012, the Occupational Safety & Health Administration (OSHA) and the National Institute for Occupational Safety and Health (NIOSH) issued a joint hazard alert that silica dust from the operations put workers at risk.
A study published last year by the National Academy of Sciences linked hydraulic fracturing operations to methane, ethane and propane contamination of drinking water.
Efforts to force the industry to reveal what is in the fluids have so far been blocked. A number of states have enacted controls or moratoriums to slow down the spread of the process until its environmental effects have been better understood.
"*" indicates required fields