Hydroxychloroquine Fails To Help Against COVID-19, May Cause Heart Problems, French Researchers Report
April 17, 2020
By: Russell Maas
As the medical community continues to search for reliable coronavirus treatments, a new study warns that the highly sought after drug, hydroxychloroquine, does not appear to effectively treat the virus, and may actually cause some users to suffer serious and potentially fatal heart arrhythmias.
In findings of a new French study published this month in medRxiv, researchers indicate that hydroxychloroquine is not an effective drug therapy for COVID-19.
Although the product has been watched as a potential coronavirus treatment, researchers warn that many patients involved in this study developed irregular heart rates, which increased the risk of potentially fatal heart arrhythmia.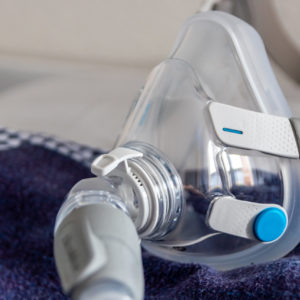 Did You Know?
Millions of Philips CPAP Machines Recalled
Philips DreamStation, CPAP and BiPAP machines sold in recent years may pose a risk of cancer, lung damage and other injuries.
Learn More
French doctors reviewed medical records for 181 patients admitted to hospitals with confirmed diagnosis of COVID-19. Out of 84 patients who took hydroxychloroquine within 48 hours of hospital admission, 20.2% were admitted to the intensive care units or died within seven days of taking the drug. Among the remaining 97 patients who were not administered the drug, 22.1% were admitted to intensive care units or died.
The findings indicate 2.8% of the patients who took hydroxychloroquine died, and 4.6% of the patients who did not take it died, which the researchers said was a statistically insignificant difference; meaning the effect was about the same. However, in addition to having about the same effectiveness as no treatment at all, hydroxychloroquine use was also linked to an increased risk of developing heart problems. Eight patients prescribed the drug developed abnormal heart rhythms and had to stop taking it.
A similar study out of Brazil was forced to shut down during a clinical trial evaluating the safety and efficacy of chloroquine, a similar drug. Researchers ended the study after too many patients developed irregular heart rates, which increased their risk of potentially fatal heart arrhythmia.
According to researchers, patients taking chloroquine began experiencing heart arrhythmias within the first three days. By the sixth day of the study, 11 patients given 600 milligram doses had died, causing researchers to quickly abandon the study to prevent further harm to participants.
Chloroquinephosphate and hydroxychloroquine are chemicals used in home aquariums and commercially available for purchase at stores and on the internet. Chloroquine phosphate has been used in the past to treat against malaria, however, when used without a prescription or doctor supervision may result in serious and potentially life-threatening side effects.
There are unconfirmed media reports that the aquarium chemicals may be out of stock due to potential increased demand by the public because of statements made by government officials that it may effectively treat patients with COVID-19. However, there are currently no pharmaceutical products approved by the FDA to treat or prevent COVID-19.
Out of concern in the spike of the drug sales, drug poison control experts released a warning late last month asking consumers not to self-medicate with chloroquine and hydroxychloroquine drugs that have not been prescribed by a doctor, due to the risk of severe and life threatening side effects.
When used inappropriately or overdosed, the medication can lead to severe toxicity, including cardiac rhythm disturbances, such as prolonged QT, severe hypokalemia, cardiovascular collapse, seizures, coma, and death.
The COVID-19 pandemic continues to worsen with illnesses reported in all 50 states and sickening more than 600.000 people in the U.S. alone. As of April 19, more than 31,000 people have died in the United States due to the coronavirus.
"*" indicates required fields