Hydroxycut Class Action Lawsuit Filed in Canada
May 07, 2009
By: AboutLawsuits
Less than one week after a recall for Hydroxycut products was issued as a result of reports of liver damage and other injuries, a class action lawsuit has been filed in Canada alleging that the manufacturer failed to provide proper warnings and misled consumers about the safety of the weight-loss aid.
Hydroxycut is a natural supplement manufactured by Iovate Health Sciences Inc. as a fat burner, weight reducer, energy booster, low carbohydrate diet aid and to reduce water retention.
On May 1, 2009, the FDA urged all consumers to stop using Hydroxycut following reports of at least 23 users developing serious liver problems, ranging from jaundice and elevated liver enzymes to liver damage that required a transplant. Hydroxycut side effects were also associated reports of seizures, heart problems and a rare muscle disorder known as rhabdomyolysis.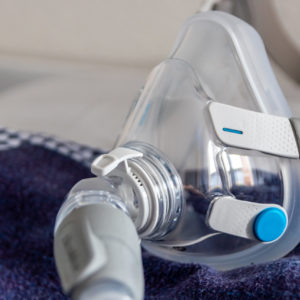 Did You Know?
Millions of Philips CPAP Machines Recalled
Philips DreamStation, CPAP and BiPAP machines sold in recent years may pose a risk of cancer, lung damage and other injuries.
Learn More
Although Health Canada has not received any reports of liver damage from Hydroxycut use in Canada, they did release a statement indicating that they have received 17 reports of Hydroxycut problems involving respiratory, cardiovascular, neurological and gastrointestinal systems among Canadians using the products.
Iovate HealthSciences, Inc. has issued a Hydroxycut recall for more than 14 different products, including Hydroxycut Hardcore, Hydroxycut Max, Hydroxycut 24 and other related supplements.
On May 4, 2009, a Hydroxycut class action lawsuit was filed in Canada on behalf of all Canadians who purchased any of the products for personal use after May 1, 2003. The complaint, which was filed by the Toronto law firm Juroviesky & Ricci, LLP, alleges that the manufacturer sold the products without proper warnings about the Hydroxycut safety risks.
According to the complaint, "the failure to state [on the label] that Hyrydroxycut use could effect your cardiovascular, respiratory, gastrointestinal, neurological systems as well as your liver and kidneys, is an omission of important risk information, and as such, is a false, misleading and/or deceptive representation that deceives or tends to deceive consumers into believing that their consumption of such Hydroxycut has no adverse effect on the above mentioned."
The Hydroxycut lawsuit seeks general damages in the amount of $20 million for the class, disgorgement of all revenues or other amounts earned from the sale of Hydroxycut to the Class Members, as well as punitive damages and other costs.
In the United States, it is anticipated that the first cases will be filed within the next few days. A number of product liability lawyers throughout the country are reviewing individual Hydroxycut lawsuits on behalf of users who have suffered a personal injury, such as liver damage, death or other problems that may have been caused by Hydroxycut.
Although the injury cases filed in the United States will be brought as individual lawsuits, it is expected that all complaints filed in federal court will eventually be consolidated for pretrial proceedings in an MDL, or multidistrict litigation, due to the commonalities in the cases and injuries.
Heather

August 26, 2015 at 2:10 pm

My life will never be the same due to Hydroxycut

Heather

June 11, 2013 at 2:43 pm

I started taking it 2008 into 2009, they couldn't figure what had cause this. First cancer, M.S. Lupus and now Auto immune Hep. Liver. 2013, my spleen asophause is getting Varies I have 13 now and my kidneys my organs are falling apart all because HYdro x cut. I was so sick, turn yellow, weak I thought I was going to die ....huge Abs..

Michael

April 26, 2010 at 11:08 pm

This is what you get for purchasing a 'fat loss product.' Wouldn't be surprised if all of the different supplements caused some amount of damage, in one way or another.

courtney

February 9, 2010 at 4:37 pm

i stared Hydroxycut Green Tea pill with caffeine last week. Ever since I have had elevated heart rate, shortness of breath, trouble sleeping, headaches and nausea. So i cut back, taking only half the dose. I lost 4 lbs in a week, but now i have no energy almost fainting every night, even though i am eating enough. i just found out i have pnemonia. chest pains, headaches, croupy cough. i havent' be[Show More]i stared Hydroxycut Green Tea pill with caffeine last week. Ever since I have had elevated heart rate, shortness of breath, trouble sleeping, headaches and nausea. So i cut back, taking only half the dose. I lost 4 lbs in a week, but now i have no energy almost fainting every night, even though i am eating enough. i just found out i have pnemonia. chest pains, headaches, croupy cough. i havent' been sick in years. and it just came out of no where, literally. it started last night, and i blame the pills. my doctor says it caused alot of damage to my body and no one should take it.

Jeremy

January 16, 2010 at 4:03 am

I took this pill.Every since i've been having problem with my stomach.

kyreese

January 2, 2010 at 11:35 pm

HI my name is kyreese i started useing hydroxycut for 3weeks thin started haven abdomnal pain an come to find out my apendix had rupchured an i had to get emergency surgery i would like to kno what should i do about this an the doctors told me it was caused by the weight loosers pills i was taken i didnt think nothing of it at that time but now that i kno this i would like to talk to some one abo[Show More]HI my name is kyreese i started useing hydroxycut for 3weeks thin started haven abdomnal pain an come to find out my apendix had rupchured an i had to get emergency surgery i would like to kno what should i do about this an the doctors told me it was caused by the weight loosers pills i was taken i didnt think nothing of it at that time but now that i kno this i would like to talk to some one about the damage those pills did to me

john

December 23, 2009 at 3:42 pm

question-----how many people had problems also drink or maby took more then they were supposed to im asking because im thinking of getting diet pills with ephedrain in it for xtra energy kick

stefano

October 31, 2009 at 5:42 am

i used that stuff. i went to see my doctor to check some blodd work and he said i had Elevated Liver Enzymes. i still have the bottle somewhere

Monty

September 6, 2009 at 1:07 am

In the last few months i have grown pretty sick. I have a bad cough and my ears are plugged. i have no energy and always have headaches and nausea. My energy levels are depleted to almpst nothng. I took hydroxycut for a long time, only the dose required. Anyone else have these symptoms? I am going for liver tests asap. I am hoping for the best, father of four and only 33 years old.

PARRIS

July 10, 2009 at 8:31 pm

Caused stomach and liver problems, felt sick all the time. Went to the doctor for checkups many times and the hospital. Had tests done, blood and urine. I still don't feel good. Damage may have been done. I am now scared to take anything. Just trying to get myself healthy again.

Jan

May 22, 2009 at 2:27 pm

Did they just change the ingredients because as Charlene mentioned, she had been using it since Sept 08 but only just recently noticed problems? It has been available for several years. The Canadian Gov't site indicates they don't sell the product in Canada?????????? It is available everywhere and the bottle I have is Imported by a company out of Oakville Ontario. Very few cases reported...are[Show More]Did they just change the ingredients because as Charlene mentioned, she had been using it since Sept 08 but only just recently noticed problems? It has been available for several years. The Canadian Gov't site indicates they don't sell the product in Canada?????????? It is available everywhere and the bottle I have is Imported by a company out of Oakville Ontario. Very few cases reported...are people just deciding to jump on the bandwagon??? Is it the power of suggestion??? Nonetheless...decided to eat healthier and exercise rather than search for miracle drug...

Charlene

May 20, 2009 at 4:53 pm

I have been using Hydroxycut since September 2008 and just stopped recently because I was feeling very anxious all the time.. I have not been unable to sleep well, I wake up with cold sweats and again feeling anxious. When I heard this warning I was scared and went in to see the nutrition place where I bought them, I was told that the Hydroxycut that is being sold here in Canada doesn't contain [Show More]I have been using Hydroxycut since September 2008 and just stopped recently because I was feeling very anxious all the time.. I have not been unable to sleep well, I wake up with cold sweats and again feeling anxious. When I heard this warning I was scared and went in to see the nutrition place where I bought them, I was told that the Hydroxycut that is being sold here in Canada doesn't contain the harmful ingredient that is linked to being the cause of liver trouble - she said it was called Afedrin. She was trying to assure me it was ok to continue using the Hydroxycut.. Of course I didn't and think this was outragous she would even say that...

Joe

May 19, 2009 at 11:23 pm

I had also used Hydroycut and experienced chest and stomach problems ever since and i am only in my mid twenties. i am going to my doctors to make sure everything is ok. some nights i felt as if i was going to die because i had trouble breathing etc. How could they call this product 100% natuual? Writing from Toronto, Canada.

Tracy

May 15, 2009 at 5:12 pm

Hello. I started using caffeine free Hydroxycut in February 2009 through mid April 2009. I stopped taking the supplements which I purchased at my local GNC because I started noticing that the color of my urine changed from a normal light yellow to a dark brown. In addition, I started having abdominal pains on my right side, especially when I coughed, breathed deeply or sneezed.

marianne

May 15, 2009 at 7:24 am

I use hydroxycut and have had unexplained problems ever since
"*" indicates required fields