Pregnancy Exposure to Detergents, Pesticides, Solvants Linked to Genital Birth Defects in Boys: Study
June 08, 2015
By: Martha Garcia
Pregnant women regularly exposed to detergents, solvents and pesticides may face a high risk of giving birth to a son with a genital deformity, according to the findings of new research. 
In a study published late last month in the medical journal European Urology, researchers found that boys born to women who regularly worked with certain chemicals, detergents, solvents, pesticides and even cosmetics had three times the risk of developing hypospadias, which is a birth defect that causes the urinary opening to be abnormally positioned on the penis.
Researchers studied 400 boys with hypospadias born to women exposed to EDCs during pregnancy and 300 boys with no deformities or birth defects in four French cities between 2009 and 2014. The multi-institutional study focused on an area of France with the highest prevalence of hypospadias surgery.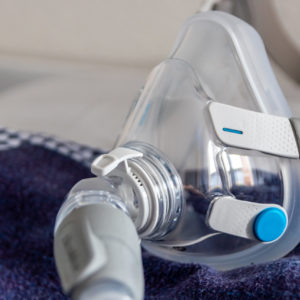 Did You Know?
Millions of Philips CPAP Machines Recalled
Philips DreamStation, CPAP and BiPAP machines sold in recent years may pose a risk of cancer, lung damage and other injuries.
Learn More
Hypospadias affects approximately 3 in 1,000 infant boys. The condition can be treated with surgery, but it may affect the boy's fertility in the future, after going through puberty.
Researchers concluded that 40% of women who were exposed to endocrine disrupting chemicals during the window of genital differentiation, the time when sex is determined, gave birth to sons with hypospadias; genital deformities.
The study was lead by Nicolas Kalfa and Charles Sultan, evaluating parental occupational and professional exposures to endocrine disrupting chemicals. Environmental exposure was estimated using zip code and type of surrounding hazards. The researchers determined both occupational exposure and environmental exposure played a role in heightening the risk.
Another study published last year also linked exposure to EDCs to low testosterone levels in men, women and children. Low testosterone levels in boys can effect reproductive development, in middle age it can impair libido, sexual function, energy, cognitive function and bone health in men and women.
The most common substances found to cause hypospadias in the recent study included, paints, solvents and adhesives, which accounted for 16% of cases. Detergents accounted for 11%, pesticides nine percent, cosmetics six percent and industrial chemicals accounted for four percent of cases.
The risk of exposure linked to a parental occupation was more frequent in mothers, but was also a factor for fathers who were exposed.
The most common jobs with exposures included, cleaners, hairdressers, beauticians and laboratory workers. Fathers' professions which affected genital formation included, farmer, lab worker, cleaner, mechanic or painter. All were found to bring a greater chance of the son having the birth defect.
Research published in 2014 in the journal PLOS One linked EDC exposure from everyday products, like detergent, cosmetics, hair spray and food packaging, during pregnancy to lower IQ in children later.
Another study published in 2012, also linked EDC exposure during pregnancy to an increased risk of the child developing autism.
Researchers found not only job exposure but also where the parents lived played a role in the developing the defect. Living within 2 miles of an incinerator, landfill site or chemical factory also increased the risk of hypospadias in the infant boys, this played a role in developing the condition in 13% of the cases.
A study published last year linked exposure to certain endocrine disrupting chemicals during pregnancy, specifically polychlorinated biphenyls (PCBs), to an increased risk of disrupting normal fetal neurodevelopment.
Overall, researchers said the effect of endocrine disruptors like harsh detergents, pesticides and cosmetics was clear in the role it played to increase the infant boy's risk of having hypospadias, especially if exposure occurs in the womb during the time sex is determined.
"*" indicates required fields