Ibuprofen Side Effects Linked to Risk of Heart Problems: Study
June 03, 2013
By: Martha Garcia
Side effects of Advil, Motrin or Cataflam could increase your chances of suffering heart problems or death, according to the findings of new research.
In a study published by the medical journal The Lancet on May 29, researchers found that individuals who took high doses of some non-steroidal anti-inflammatory drugs (NSAIDs) had a 33% greater risk of suffering a heart attack, stroke or early death.
NSAIDs are commonly taken to decrease inflammation and used as painkillers. They are among the most commonly used medications in the United States.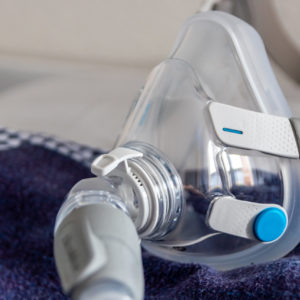 Did You Know?
Millions of Philips CPAP Machines Recalled
Philips DreamStation, CPAP and BiPAP machines sold in recent years may pose a risk of cancer, lung damage and other injuries.
Learn More
Researchers from Oxford University reviewed nearly 650 studies involving more than 350,000 participants. The findings indicated that people who took 2,400 milligrams of ibuprofen or 150 milligrams of diclofenac daily may face an increased risk of heart attack. Both dosage amounts of the ibuprofen and diclofenac are common daily amounts of painkillers for people suffering from rheumatoid arthritis.
Ibuprofen is the active ingredient in Advil and Motrin, and diclofenac is the active ingredient in Cataflam, Voltaren, Flector, Solaraze, Pennsaid, Zipsor, and Cambia.
The study revealed three of every 1,000 people taking high doses of NSAIDs, like Advil and Cataflam, suffered a heart attack over the course of one year. One of the three heart attacks resulted in death.
Aleve (naproxen) offered a lowered risk of heart attack than other pain killers but people taking Aleve had a two to four times greater risk of suffering from bleeding ulcers or other significant gastrointestinal problems.
Colin Baigent and his team of researchers found people who had a prior history of heart disease or other cardiac risk factors, such as high blood pressure or cholesterol, had the highest risk of suffering a cardiac event after taking the high doses of NSAIDs.
The researchers concluded that the data could be used to help predict the risk associated with NSAID side effects.
Growing Evidence for Cataflam, Voltaren Heart Problems
This is the second study this year to link Cataflam and Voltaren to an increased risk of heart attacks and strokes.
In February, a study published in PLoS Medicine, ranked Cataflam and Voltaren highest for heart risk compared to nonuse of an NSAID. Diclofenac's market share is equal to medications like ibuprofen, naproxen and mefanamic acid combined, the three next most popular NSAIDs.
The study went on to indicate diclofenac is one-third of the total NSAID usage across 15 countries and compared Cataflam and Voltaren to Vioxx. A Vioxx recall was initiated in 2004, after just two years on the market, due to its high cardiovascular toxicity.
Aspirin was not included in the latest study, since it is widely known to protect against heart attack and is often prescribed to prevent it.
jerry

May 4, 2016 at 6:36 pm

always been very healthy, after being back injury, i was perscribed hundreds of (IBP) for pain, it rairly helped.

William

January 10, 2014 at 12:25 am

New Year's Greetings - I accidentally fell down on October 30th, 2012 and seriously injured my hip. At the time of my accident, I was 48 years old. I have been diagosed with high blood pressure. To help alleviate the pain, I turned to Ibuprofen - just as I always have since my early twenties. The brands of ibuprofen that I was taking were Advil and the Walmart Store Brand Equate. Well, my hip di[Show More]New Year's Greetings - I accidentally fell down on October 30th, 2012 and seriously injured my hip. At the time of my accident, I was 48 years old. I have been diagosed with high blood pressure. To help alleviate the pain, I turned to Ibuprofen - just as I always have since my early twenties. The brands of ibuprofen that I was taking were Advil and the Walmart Store Brand Equate. Well, my hip didn't "just get better" like my past injuries always have - and the pain grew increasingly worse as I continued to walk on it. As my pain grew worse, my use of Ibuprofen increased. I got to where I was taking ibuprofen three times daily - four in the morning, four after lunch time, and four after dinner. It seemed to work somewhat - not as good as before - but this was no ordinary pain. By early 2013, I ended up needing crutches to walk. During this time, I had been seeing orthopedic physicians and it became apparent from an MRI and X-Rays that I needed a hip replacement. On April 23rd, 2013, I got up shortly before 8:00 a.m. and went to the bathroom. I turned to exit, thinking how well the crutches were working out. Then my left side shut off - like a light switch. I ended up in the hospital - I had suffered a Stroke - I was also diagnosed with Atrial Fibrillation. The stroke was caused by an intercranial brain-bleed. In my discussions with my cardiologist and neurologist, we believe that my high blood pressure coupled with my thinned blood, due to the ibuprofen, caused the blood vessels in my brain to bleed. Now, I am still in recovery and undergoing physical therapy. In my fall, I had suffered a broken ear drum. While researching that, I accidentally discovered more and more information linking ibuprofen to stroke risk and other adverse cardiac events, including atrial fibrillation. I had no idea. I think this case is actionable. Can your firm help me? If not, do you know of any other lawyers who may be able to? Please feel welcome to refer my case out if you can't accept it - I need a law firm to help me with this. Please advise. With Season's Regards for the New Year, William
"*" indicates required fields