Illinois Files PFAS Lawsuit Against 3M Over Water Contamination
March 21, 2022
By: Irvin Jackson
Amin a growing number of PFAS water contamination lawsuits being filed across the nation, the state of Illinois has filed a lawsuit against 3M Company, claiming that per- and polyfluoroalkyl substance (PFAS) releases from its Cordova facility have caused to widespread water contamination.
Kwame Raoul, the Illinois Attorney General, filed the complaint (PDF) on March 16, seeking monetary recovery from 3M over damage suffered by the state's environment and natural resources that were allegedly caused by PFAS releases from the facility, which is located in Rock Island County.
PFAS were first introduced into the manufacturing industry in the 1940's, because of their ability to resist heat, grease, stains, and water. While the chemical are found in a wide variety of products, including some food packaging materials, pizza boxes, popcorn bags, fabrics, nonstick cooking pans, and other products, most of the concerns have focused on high volumes of the PFAS chemicals that entered drinking water supplies from aqueous film-forming foams (AFFFs) widely used near airports, military bases and firefighting training centers.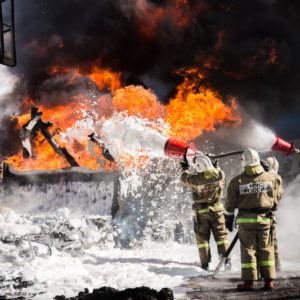 In a press release, Raoul indicated 3M has downplayed the negative impacts of PFAS releases on the environment, as its releases from the Cordova facility polluted the Mississippi River. The lawsuit indicates 3M was aware of the potential risks of PFAS chemicals as early as the 1960s.
"For decades, 3m has been aware of the dangers of PFAS, or 'forever chemicals.' Despite scientific evidence generated by its own research, 3M downplayed or denied the health and environmental hazards connected to PFAS, and even promoted these toxic chemicals as being safe to manufacture," Raoul states in the press release. "3M must be held accountable for the contamination its operations in Cordova have caused."
According to the attorney general, 3M has operated the Cordova facility since about 1970, to manufacture adhesives, resins, fluorochemicals and other chemicals.
The Illinois Environmental Protection Agency (IEPA) and the U.S. Environmental Protection Agency (EPA) have confirmed that the ground water in and around the facility, as well as the Mississippi River, have significant levels of PFAS contamination. The lawsuit also claims 3M discharges more than 8 million gallons of PFAS-contaminated wastewater into the Mississippi River every day.
The state seeks up to $50,000 for each violation of the Illinois Environmental Protection Act, and an additional $10,000 for every day the violations continue, on top of compensatory damages to help mitigate damage to the state's natural resources.
In addition to the Illinois lawsuit, a number of other states and local governments have filed similar lawsuits over PFAS water contamination. 3M and other chemical manufacturers also face a growing number of firefighting foam PFAS lawsuits brought by individuals diagnosed with with cancer after exposure to high volumes of the chemicals used in AFFF products.
"*" indicates required fields