After Being Driven Into Bankruptcy By Talcum Powder Lawsuits, Imerys Talc America Sold To Canadian Company
November 19, 2020
By: Irvin Jackson
A Canadian company has agreed to pay $223 million to acquire assets of Imerys Talc America, which was driven into bankruptcy after it was named as a co-defendant with Johnson & Johnson in thousands of talcum powder lawsuits brought by women who developed ovarian cancer and other injuries.
Nearly 20,000 Baby Powder lawsuits and Shower-to-Shower lawsuits have been filed nationwide against Johnson & Johnson, Imerys Talc America and other defendants, alleging the companies are liable for billions in damages after failing to warn adult women about the risk of applying the products around the genitals.
Imerys Talc provided the raw talc ingredients to Johnson & Johnson, and filed for bankruptcy protection last year in Delaware, to manage the overwhelming costs associated with the litigation and liability it faced for withholding information about risks associated with talc and asbestos particles contained in the final products.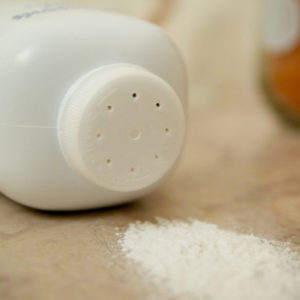 On Monday, the U.S. Bankruptcy Court for the District of Delaware announced that it approved the sale of Imerys Talc America to Magris Resources Canada, Inc., following the company's successful bid of $223 million last month. The company bought all of Imerys' North American subsidiaries and their assets, as well as some of their liabilities.
The sale is not likely to be completed until some time in the first quarter of 2021, Imerys officials have said. The deal must next be approved in a Canadian court, which will hold a hearing on November 25.
The bankruptcy proceedings and sale are ultimately expected to resolve Imerys' role in the litigation, likely resulting in a fund that will provide ovarian cancer settlements for women presenting talcum powder claims against the company.
Bellwether Trials Against Johnson & Johnson Over Talcum Powder Risks
In addition to liability faced by Imerys Talc America for its role in supplying ingredients, Johnson & Johnson may also face billions in liability for marketing and selling talc-based baby powder products.
Given common questions of fact and law presented in claims filed throughout the federal court system, all of the Johnson & Johnson talc lawsuits are currently centralized before Judge Freda L. Wolfson in the District of New Jersey, for coordinated discovery and pretrial proceedings, as part of an MDL, or multidistrict litigation.
Judge Wolfson is currently overseeing a "bellwether" program, where a small group of representative claims are going through case-specific discovery in preparation for a series of early test trials, which will be used to help gauge how juries are likely to respond to certain evidence and testimony that will be repeated throughout claims in the federal court system.
Johnson & Johnson has previously been hit with billions of dollars in verdicts in state court trials, after juries found that the company know about the link between talcum powder and cancer, yet withheld information from consumers and continued to promote the use of their products by adult women for "feminine hygiene".
While the outcomes of these bellwether trials will not be binding on other claims in the litigation, they may have a substantial impact on settlement negotiations, if Johnson & Johnson is unable to establish that it can successfully defend the claims at trial.
Sherry

February 26, 2021 at 3:16 pm

Had cancer to on this product
"*" indicates required fields