Imerys Talc Cancer Lawsuits Drive J&J Baby Powder Supplier Into Bankruptcy
February 14, 2019
By: Irvin Jackson
Under the weight of staggering liability from talcum powder lawsuits filed by individuals diagnosed with ovarian cancer and mesothelioma, Imerys Talc America has filed for Chapter 11 bankruptcy protection, which may leave Johnson & Johnson alone in the defense of more than 14,000 cases pending nationwide.
Imerys Talc America is named as a co-defendant in the Johnsons Baby Powder lawsuits and Shower-to-Shower powder lawsuits, as the company provided the talc ingredients in the popular products that have been linked to a risk of cancer.
According to a press release issued on Wednesday, Imerys Talc America, Imerys Talc Vermont, Inc., and Imerys Talc Canada Inc. filed for bankruptcy in Delaware in order to manage the overwhelming costs linked to the litigation and liability the company faces. The bankruptcy filing does not include the parent company, Imerys SA, which is based in Paris.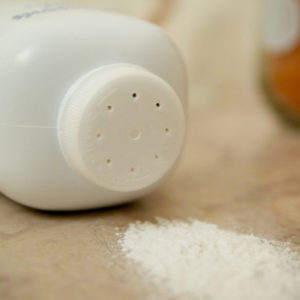 "The Chapter 11 process will allow the filing companies the time and protection to negotiate a global agreement with creditors, primarily representatives of current and future claimants in cosmetic talc-related litigation, while defining a path forward for the impacted talc businesses," the press release states. "They will continue to deliver high-quality products to customers and intend to meet obligations to employees and trade partners while maintaining a focus on safety."
As a result of the filing, all outstanding litigation against the company will be suspended, and talcum powder settlement funds may be established to deal with current cases and any future claims, according to a report by Bloomberg News.
Each of the lawsuits pending nationwide allege that Johnson & Johnson and Imerys Talc are jointly liable for adult women who developed ovarian cancer following use of the powder around their genitals, and for claims brought by individuals diagnosed with mesothelioma due to asbestos particles contained in the talc. Plaintiffs allege that the companies have known for decades about the cancer risk with talc, yet withheld critical warnings and safety information from consumers.
While Johnson & Johnson has indicated that it intends to continue defending claims in court, Imerys Talc has already reached agreements to resolve some claims, including a settlement last year for their portion of liability in a trial involving 22 different women diagnosed with ovarian cancer. After settling those claims for an undisclosed amount, Johnson & Johnson was left as the only defendant at trial, where the jury awarded in July 2018.
A number of other cases that have gone to trial against Johnson & Johnson and Imerys Talc have resulted in massive damage awards. In April 2018, a New Jersey jury awarded $117 million to a man diagnosed with mesothelioma due to exposure from talcum powder, and a California jury awarded $25.7 million in another case the following month.
Giorgio La Motta, president of the three Imerys subsidiaries, said the bankruptcy filing was necessary for the companies' survival.
"This is an important, meaningful, strategic step for our business," La Motta said in the press release. "After carefully evaluating all possible options, we determined that pursuing Chapter 11 protection is the best course of action to address our historic talc-related liabilities and position the filing companies for continued growth."
The first day hearings on the filing will begin today.
The announcement comes just a couple weeks after Johnson & Johnson revealed it spent nearly $200 million last year defending itself against the lawsuits; a cost which does not include the jury verdicts, which the company is appealing.
Some analysts have suggested that the recent verdicts are a sign that juries find Johnson & Johnson's trial defense lacking in credibility, and the company could face substantially greater liability and uncertainty with thousands of cases going before juries if they fail to establish a global settlement program in the future.
"*" indicates required fields