Nearly $200M Spent By J&J Defending Talcum Powder Cancer Lawsuits Last Year: Report
January 25, 2019
By: Irvin Jackson
Johnson & Johnson reportedly spent nearly $200 million last year defending talcum powder lawsuits filed by women left with ovarian cancer following use of Johnson's Baby Powder and Shower-to-Shower, as well as mesothelioma claims over asbestos contained in the products. 
On January 22, company officials conducted an investor conference call on its fourth-quarter 2018 earnings, noting that it spent about $1.9 billion on litigation expenses throughout the year. That's up from $1.3 billion in 2017.
According to a report by Reuters, a spokesperson for the company said that about 10 percent of that litigation expense was connected to cancer lawsuit over talcum powder.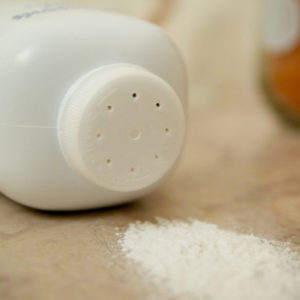 Johnson & Johnson faces more than 12,000 Baby Powder lawsuits and Shower-to-Shower lawsuits nationwide. Each raises similar allegations, claiming that Johnson & Johnson has failed to warn consumers for decades about the serious health risks associated with their talc-based product, which have been linked to the development of ovarian cancer and mesothelioma.
During the earnings call, CEO Alex Gorsky said the company intends to continue to defend itself against talcum powder litigation in 2019.
"As it relates to our baby powder, which has been a trusted product for over 100 years, we remain committed to ensuring the facts about talc are understood, and we will continue to defend the safety of our product," Gorsky said.
A number of state court cases have already gone before juries nationwide in recent years, with a number resulting in multi-million dollar verdicts against Johnson & Johnson for failing to disclose the known risks associated with their products.
The largest verdict occurred in July, when a St. Louis jury awarded 22 women $4.7 billion, including punitive damages designed to punish Johnson & Johnson. In addition, a California jury ordered Johnson & Johnson to pay $25.7 million in May 2018, and a New Jersey jury awarded $117 million to a man diagnosed with mesothelioma due to exposure from talcum powder.
At least one additional trial is currently underway in California, and a multi-plaintiff claim involving 13 different women diagnosed with ovarian cancer is expected to begin in St. Louis next month. Another trial involving claims for 24 different women is set to begin in April 2019, with third multi-plaintiff case expected to begin in August 2019.
Although Johnson & Johnson has maintained that it will continue to defend the safety of their products at trial, and is pursuing appeals in each of the prior cases that resulted in damage awards, the company will face increasing pressure to negotiate talcum powder settlements to avoid a steady stream of trials in the coming months and years.
Some analysts have suggested that the recent verdicts are a sign that juries find Johnson & Johnson's trial defense lacking in credibility, and the company could face substantially greater liability and uncertainty with thousands of cases going before juries if they fail to establish a global settlement program in the future.
"*" indicates required fields