Missouri Judge Upholds $4.69B Verdict in Talcum Powder Case
August 24, 2018
By: Irvin Jackson
A state court judge has affirmed the recent $4.7 billion talcum powder lawsuit verdict handed down last month against Johnson & Johnson in Missouri, indicating that the award for a group of women diagnosed with ovarian cancer following use of Johnson's Baby Powder or other talc powder products will stand.
While the manufacturer is certain to appeal the verdict to a higher court, the decision of the trial judge to uphold the verdict in favor of the 22 plaintiffs is another sign of the strength of the evidence against Johnson & Johnson, and the staggering liability the company may face in future trials.
There are currently more than 10,600 Johnson's Baby Powder lawsuits and Shower-to-Shower lawsuits pending against Johnson & Johnson nationwide, each involving similar allegations that women were not adequately warned about the risk of ovarian cancer from use of the talc-based products used around their genitals.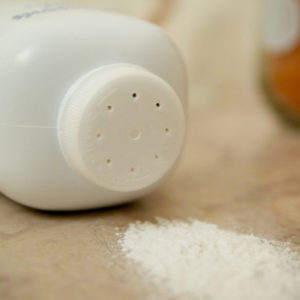 While several prior juries in Missouri have already hit the company with massive multi-million dollar decisions, this verdict was by-far the largest to date, involving $550 million in compensatory damages for the 22 women, with another $4.14 billion in punitive damages added to punish the company for recklessly endangering women's lives.
This was the first talcum powder case to go to trial in the state since a Supreme Court decision last year, which limited the ability of non-resident plaintiffs to pursue their claims in state courts.
In the wake of that June 2017 Supreme Court decision, a mistrial was granted in another Missouri state court trial involving talcum powder, and Johnson & Johnson removed thousands of cases originally brought in Missouri state court to the federal court system, where they are centralized as part of a federal multidistrict litigation (MDL) before U.S. District Judge Freda L. Wolfson in the District of New Jersey.
However, in late November 2017, a Missouri judge upheld a $110 million verdict against Johnson & Johnson in a one of the early talcum powder trials, determining the U.S. Supreme Court ruling does not prevent the state court jury from awarding damages for failing to warn a non-resident about the risk of ovarian cancer, since there were sufficient connections between certain defendants in the case and the state of Missouri.
Some analysts have suggested that more big awards returned in early trial dates may provide troubling signals for Johnson & Johnson in the talcum powder litigation, suggesting that juries find the company's trial defense lacking in credibility.
Ultimately, if the company fails to negotiate talcum powder settlements for women with ovarian canceror otherwise resolve the litigation, thousands of individual cases may be set for trials nationwide in the coming years.
"*" indicates required fields