Talc Settlement Reached to Resolve Cancer Claims Brought Against J&J Baby Powder Supplier
May 18, 2020
By: Austin Kirk
Johnson & Johnson's talc supplier, Imerys Talc, SA, has agreed to auction off several subsidiaries to fund a settlement that is designed to resolve its liability in several thousand talcum powder lawsuits brought by women nationwide, as part of a plan to emerge from Chapter 11 bankruptcy.
Imerys Talc issued a press release (PDF) on May 15, announcing a joint plan of reorganization as part of the bankruptcy proceedings, which indicates it will auction off its Imerys Talc America, Imerys Talc Vermont and Imerys Talc Canada units, with the proceeds going to a trust fund that will compensate individuals pursuing claims after developing ovarian cancer or other injuries linked to talc ingredients supplied to Johnson & Johnson.
The settlement will end the supplier's involvement in nearly 20,000 Baby Powder lawsuits and Shower-to-Shower lawsuits pending throughout the federal court system, but Johnson & Johnson continues to maintain that it will defend cases at trial, and could face substantial liability for its role in failing to warn consumers that the talc-based products may contain asbestos fibers and increase the risk cancer.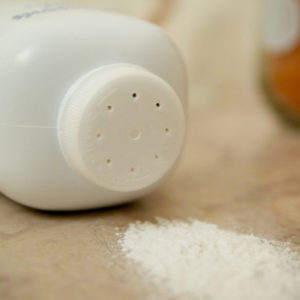 Details about the amount of any talc settlement provided by this fund are not yet known, but plaintiffs allege Johnson & Johnson has known for decades that women may face an increased risk of ovarian cancer and other injuries, yet failed to warn against applying the powder around the genitals and continued to market the products for "feminine hygiene".
Given common questions of fact and law presented in the Johnson & Johnson talcum powder litigation, cases brought throughout the federal court system are currently centralized before Judge Freda L. Wolfson in the District of New Jersey, as part of an MDL, or multidistrict litigation.
Johnson & Johnson has rested much of its legal defense on the argument that plaintiffs' expert witness testimony about the link between talcum powder and cancer was not sufficiently reliable under the federal Daubert standard. However, Judge Wolfson recently cleared the way for the talc lawsuits to proceed, indicating the experts will be permitted to present certain opinions to juries.
In complex product liability litigation, where large numbers of plaintiffs are presenting claims involving nearly identical allegations, it is common for the court to establish a "bellwether" process, where the parties select a small group of representative claims for early trial dates, which are designed to help gauge how juries may respond to certain evidence and testimony that will be repeated throughout large numbers of claims.
Following any bellwether trials, if Johnson & Johnson is unable to reach talcum powder settlements or another resolution for the claims, each individual lawsuits may later be remanded back to U.S. District Courts nationwide for separate trial dates in the coming years.
"*" indicates required fields