Inactive Docket Established For Settling Roundup Cases, While Additional Waves of Claims Prepared For Trial
September 21, 2021
By: Irvin Jackson
The U.S. District Judge presiding over all federal Roundup lawsuits has established an "inactive" docket, for cases where preliminary agreements have been reached to settle non-Hodgkin's lymphoma claims brought by former users of the glyphosate-based weed killer.
After once facing more than 120,000 product liability claims brought by individuals throughout the United States, Bayer and it's Monsanto have agreed to pay billions in Roundup settlements to resolve individual claims. However, at the same time, new lawsuits continue to be filed and plaintiffs who rejected settlement offers are pressing for their case to be scheduled for trial.
In the federal court system, all Roundup non-Hodgkin's lymphoma lawsuits are centralized as part of a multidistrict litigation (MDL) before U.S. District Judge Vince Chhabria in the Northern District of California, where aggressive deadlines have been established for parties to complete case-specific discovery in unsettled cases, which will then be remanded back to U.S. District Courts nationwide for individual trials if the parties fail to resolve the claims.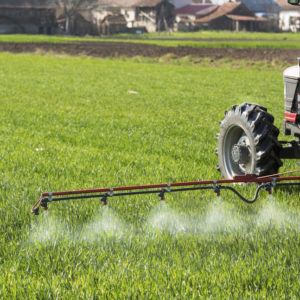 While the parties continue to work on divergent paths of settling Roundup cases and preparing unresolved claims for trial, Judge Chhabria has issued a pretrial order (PDF) that establishes a separate, inactive docket specifically for cases where preliminary agreements have been reached, but final dismissals have not been issued. This is designed to help the court to better calculate how many active cases are left in the litigation and how many are close to settlement.
In the order, Judge Chhabria calls for lead counsel on both sides to submit a list of cases subject to preliminary settlement agreements, at which point the cases will be administratively closed, all pending motions terminated, and all pending deadlines vacated.
The list will be updated every three months, with new cases subject to preliminary settlement agreements added, cases which are returned to active status removed, and cases with finalized settlement agreements dismissed with prejudice.
Judge Chhabria indicates cases later returned to active status, most likely because a proposed settlement fell through or was rejected, will be added to the next wave of cases to be prepared for trial.
While four prior "waves" of cases are already being prepared for trial, the parties submitted proposals for Wave 5 (PDF) and Wave 6 (PDF) cases last week, including cases originally brought in dozens of additional states, which would be ready for trial by late 2023.
Following a series of losses in early Roundup claims that went to trial, Bayer has been settling Roundup cases to avoid the potential for massive jury awards, which may include punitive damages intended to punish the company for failing to warn consumers about the risk of non-Hodgkin's lymphoma.
In August, the company announced that it was setting aside an additional $4.5 billion in reserves to cover the costs of the litigation and potentially add to the amounts being discussed in ongoing negotiations. Judge Chhabria has also ordered plaintiffs to participate in a Roundup mediation program, where each plaintiff will receive an offer to settle their non-Hodgkin's lymphoma case. However, the Court has maintained that it will continue preparations for claims to go to trial, in the event plaintiffs continue to reject settlement offers made by Bayer and Monsanto.
It is expected that the Roundup litigation will continue to move through the U.S. court system for years, as prior users continue to develop non-Hodgkin's lymphoma and file new claims. As part of its effort to limit future liability, Bayer also recently announced plans to remove the active ingredient glyphosate from Roundup weed killers sold to U.S. residential customers by 2023, noting that the vast majority of Roundup cancer claims have come from U.S. residential users. However, glyphosate would still be used in products sold to agricultural businesses and farmers, and in product sold in other parts of the world, Bayer officials said.
"*" indicates required fields