Lawsuits Filed Against Indiana Doctors Over Unnecessary Heart Procedures
October 31, 2014
By: Irvin Jackson
A group of cardiologists in Indiana face more than two dozen medical malpractice lawsuits, alleging that former patients suffered severe injury and sometimes even died as a result of unnecessary heart operations. 
A total of 28 cases, including three wrongful death lawsuits, have been filed against cardiologists who were part of the Munster Medical Research Foundation, Inc., which did business as Community Hospital. Under the restrictive malpractice laws in Indiana, designed to protect doctors from complaints, the claims must first go through the state's Department of Insurance.
According to allegations raised by the former patients, three cardiologists, Drs. Arvind Gandhi, Satyaprakash Makam, and Wail Asfour, performed unnecessary procedures in an attempt to profit, despite risks to the patients.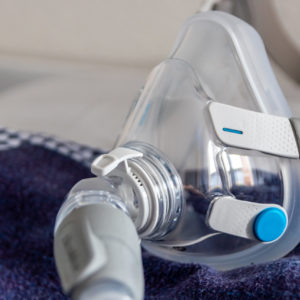 Did You Know?
Millions of Philips CPAP Machines Recalled
Philips DreamStation, CPAP and BiPAP machines sold in recent years may pose a risk of cancer, lung damage and other injuries.
Learn More
The operations included open heart surgery, the implanting of unnecessary cardiac devices, such as pacemakers and defibrillators, as well as needlessly having patients obtain angiograms. The lawsuits claim the doctors then went back and altered medical records in order to make the surgeries look like they were necessary.
The first claims were filed in May, and 19 new lawsuits were brought this week. It is unclear how many patients in Indiana may have been impacted by the unncessary heart procedures, but the cases so far in include 25 patients and the families of three patients who died.
The claims suggest that the unnecessary operations went on for more than 10 years, so there could be a significant number of patients who could claim to have been subjected to an unnecessary heart operation.
Problem With Subjective Surgical Decisions
Unnecessary surgeries have become a growing problem in the medical field, doctors often have substantial incentives to perform certain procedures or sell certain medical devices, and the decision about whether to recommend a particular procedure is often subjective or not confirmed through a second opinion.
Heart surgery has been a particular area of concern, with the discover of several instances nationwide where doctors were implanting unnecessary coronary stents for minimal artery blockages.
A 2011 study found that about 15% of cardiac stent implants and angioplasty procedures are probably unnecessary. Researchers found that a significant number of those procedures, on close look, appeared to have been performed for questionable or outright inappropriate reasons.
One of the most high-profile cases occurred in Maryland, whn it was discovered that Dr. Mark Midei may have implanted hundreds of unneeded stents in patients betwen 2007 through mid-2009. Following the discovery of the problems, more than 600 patients treated at St. Joseph Medical Center in Towson, Maryland received letters that indicated a subsequent review of their records raised questions about whether the stents may have been necessary.
The hospital faced hundreds of stent lawsuits by patients who received the unnecessary procedures, and Midei was stripped of his medical license.
The incident led to congressional investigations and a report revealing that Midei may have been heavily influenced by lavish gifts provided by Abbott Laboratories; the provider of all of Midei's stents. Thousands of documents from Abbott suggested that Midei and St. Joseph were singled out as top stent sellers in an operation known as "Project Victory." Action items in Abbott documents called for the company to "continue to elevate Mark Midei and the St. Joseph's group within the Abbot Corp" for senior management visits, research and "VIP Trips."
alex

June 23, 2015 at 5:02 pm

I was admitted 4 years ago for a heart attack. The ER cardiologist would be my Dr. His program put me on over 13 medications and i would not be able to go back for at least 6-9months to work. After a week, released I went for a second opinion another cardiologist. He was skeptical and took me off meds and gave me a stress test. I passed with no problem. Im really upset because there are more sit[Show More]I was admitted 4 years ago for a heart attack. The ER cardiologist would be my Dr. His program put me on over 13 medications and i would not be able to go back for at least 6-9months to work. After a week, released I went for a second opinion another cardiologist. He was skeptical and took me off meds and gave me a stress test. I passed with no problem. Im really upset because there are more situations like this happening because we have good insurance. I wish i could recup the funds and give back to the insurance company what should not have been. I would like to make a statement to the justice system, and remove doctors that make us the victim. Help
"*" indicates required fields