Indoor E-Cig Vaping Ban Urged By World Health Organization (WHO)
August 29, 2014
By: Martha Garcia
The World Health Organization (WHO) is calling for a ban on the use of e-cigarettes indoors, joining a growing number of other groups raising questions about the potential side effects of "vaping", pointing out that too little is known about the risks associated with second-hand exposure for those nearby.
The proposed ban was a part of other recommendations issued in a World Health Organization (WHO) report (PDF) on Tuesday, which is scheduled to be presented at the 6th conference of the Parties (COP) to the WHO Framework Convention on Tobacco Control (WHO FCTC) on October 13–18.
The report focuses on regulatory issues surrounding electronic cigarettes, more commonly known as e-cigs, which have grown in popularity in recent years, particularly among teens and young adults. The devices are battery powered vaporizers, which simulate tobacco smoking through a process commonly referred to as "vaping", producing an aerosol that is similar to smoke.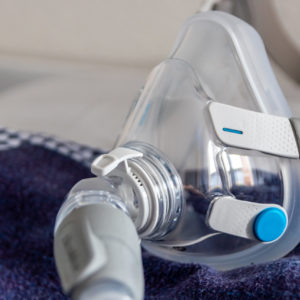 Did You Know?
Millions of Philips CPAP Machines Recalled
Philips DreamStation, CPAP and BiPAP machines sold in recent years may pose a risk of cancer, lung damage and other injuries.
Learn More
The World Health Organization is calling for a global regulation effort in the best interest of public health. In addition to the recommendation for a ban on indoor e-cig vaping, the report also calls on participating countries to also ban the sale of e-cigarettes that contain fruit and candy-like flavors, which are highly popular with teens, and flavors which feature alcohol-drink flavors.
WHO recommends the advertising ban remain in place until it has been proven that the candy-like flavors are not appealing to teens and contribute to the reason they try or buy the products.
Notably the report also calls for regulations to prohibit the sale of e-cigarettes to minors.
"While they are likely to be less toxic than conventional cigarettes, e-cigarette use poses threats to adolescents and fetuses of pregnant mothers using these devices," wrote officials in the WHO report.
The global regulatory agency is also recommending regulations which would stop manufacturers from promoting the sale of e-cigarettes to teens.
E-cigarettes are often marketed by manufacturers as smoking cessation aids and healthier alternatives to tobacco cigarettes. If enacted, the new regulations would prohibit manufacturers from using unproven health claims to market their products, thereby minimizing health risks to users.
The e-cig industry continues to grow. Sales from 2008 doubled by 2012 and is expected to reach more than $3 billion in global sales by next year. The "vaping" products are marketed in 8,000 different flavors by 466 different brands.
Teen experimentation with e-cigarettes have increased rapidly among teens and young adults over recent years.
Critics are especially concerned that the e-cigarettes may play a greater role in acting as a gateway to tobacco cigarette addiction and lifelong smoking habits for teens.
Research published earlier this month revealed teens who experimented with e-cigarettes were more likely to have also tried tobacco cigarettes or to be current tobacco smokers. The study also found the devices were no more likely to help tobacco users quit.
The WHO report also recommended tobacco cigarette users refrain from using e-cigarettes as a quitting method and turn to already approved treatments. The WHO report said there currently is no conclusive evidence which reveals e-cigarettes help users quit smoking.
Prior studies have confirmed what the organization is highlighting in the report. Research published in the journal JAMA Internal Medicine concluded smokers who use e-cigarettes are no more likely to quit smoking tobacco cigarettes than smokers who don't use e-cigarettes to quit.
The report also said no evidence exists which shows the aerosol vapor emitted from the device is simply "water vapor."
"Evidence suggests that exhaled e-cigarette aerosol increases the background air level of some toxicants, nicotine and particles," said WHO officials in a press release concerning the report.
"*" indicates required fields