Indoor Tanning Cancer Risks Lead to New FDA Sunlamp Warnings
May 30, 2014
By: Martha Garcia
Amid mounting concerns about the risk of skin cancer from indoor tanning, the FDA issued new regulations this week that place restrictions on the use of tanning beds and sunlamps and are requiring strong warnings on the devices about the risks for minors.
The changes require manufacturers to place black box warnings on tanning beds and tanning booths, warning that individuals under the age of 18 should not use the devices. It also reclassifies sunlamp products and ultraviolet (UV) lamps from class I, low risk products, to class II, moderate-risk products.
The final FDA regulation on UV sunlamps also requires marketing materials for the products to include specific warning statements and contraindications alerting consumers that tanning lamps could cause skin cancer.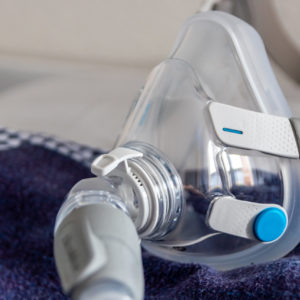 Did You Know?
Millions of Philips CPAP Machines Recalled
Philips DreamStation, CPAP and BiPAP machines sold in recent years may pose a risk of cancer, lung damage and other injuries.
Learn More
Products will be required to undergo performance testing, address product design characteristics and present marketing materials which present consumers with clear information about the risks of using the products.
One such warning must read, "Persons repeatedly exposed to UV radiation should be regularly evaluated for skin cancer."
Cases of melanoma, the deadliest type of skin cancer, are on the rise over the past 30 years. It is the second most common form of cancer among young adults.
"Repeated UV exposure from sunlamp products poses a risk of skin cancer for all users—but the highest risk for skin cancer is in young persons under the age of 18 and people with a family history of skin cancer," said the FDA news release.
The American Academy of Dermatology said people exposed to UV radiation from indoor tanning experience a 59% increased risk of melanoma, and that risk increases with each use of tanning beds.
Manufacturers will also be required to receive premarket approval from the FDA for these products, gaining clearance before marketing the devices. Until now, the products were exempt from this restriction.
The regulations were sparked by the recommendation of a panel of outside experts convened in March 2010. The panel evaluated the risks and recommended the agency prohibit children and teens from using UV lamp products. While the FDA is not heeding the recommendation entirely, other aspects are included.
No Sunburn Required for Indoor Tanning Cancer
The decision comes only days after the results of a new study were released, revealing consumers who use tanning beds had an increased risk of developing melanoma, even without experiencing a burn first. A common misconception among tanning consumers is that a base tan received by an indoor tanning bed will prevent a sunburn, which may lead to the development of melanoma.
The study was published in the Journal of the National Cancer Society, indicating that people who used indoor tanning beds and never had a sunburn during their lives still had an increased risk of developing melanoma. Patients with melanoma were four times more likely to be tanning bed users.
A recent study published in the journal JAMA Dermatology found an increasing trend of young women ignoring the risks of developing skin cancer from UV emitting tanning beds. The study revealed despite the repeated and widespread warning, the popularity of tanning salons continues to grow.
Researchers from the University of Miami indicate that the number of indoor tanning salons in Florida outnumber McDonald's restaurants in the state.
Another study published in 2011 found a link between using tanning beds and an increased risk of developing basal cell carcinoma, a non-lethal form of skin cancer. Although the type of cancer was not life threatening, the link between any type of cancer and tanning bed use continues to grow.
In 2007, a group affiliated with the World Health Organization found people who used tanning beds before their 30th birthday were 75% more likely to develop melanoma.
A European study published in 2012 estimated one in 20 cases of melanoma were caused by a tanning bed. Like the WHO report, the study also found the younger a person begins tanning, the higher the risk of melanoma becomes.
Researchers recommend avoiding indoor tanning and avoiding exposure to ultraviolet radiation. They also caution people to wear proper protection when exposed to the sun.
The American Academy of Dermatology hopes the FDA regulations will spur more states to take action against underage tanning bed use.
"*" indicates required fields