Off-Label Use of Hospira Potassium Phosphate Injections On Infants Carries Aluminum Toxicity Risks: FDA Warns
February 15, 2023
By: Martha Garcia
Federal drug regulators are warning doctors and pharmacists to avoid using potassium phosphate injections manufactured by Hospira as an off-label treatment for children, because it can lead to unsafe levels of aluminum.
The U.S. Food and Drug Administration (FDA) issued a drug safety statement February 9, indicating that use of the Hospira potassium phosphate drug among pediatric patients may pose aluminum toxicity risks, and result in serious side effects.
Potassium phosphate injections are phosphorus replacement products used to treat or prevent hypophosphatemia. However, the drug is also often used off-label as a parenteral drug for children, which means it is administered outside of the digestive tract, such as through intravenous injection or intramuscular injection, for pediatric patients who cannot eat or drink.
While drug manufacturers are prohibited from marketing drugs for off-label uses that are not by the FDA, doctors are allowed to prescribe medications to patients for whatever reason they wish unless they are specifically contraindicated by the agency for that use.
The FDA now warns using Hospira's product can lead to unsafe levels of aluminum in children, which can result in daily aluminum exposure of up to two times the amount approved by the FDA for parenteral nutrition.
The agency indicates doctors should expect pediatric patients to have aluminum exposure from other components of parenteral nutrition, so taking the Hospira product in addition to other necessary medications can lead to extremely high levels of aluminum in the body.
Doctors Should Rely on Approved Potassium Phosphate Products, FDA Warns
Instead of Hospira's product, healthcare providers should use FDA-approved potassium phosphate injection products, the agency urged. Approved products have an aluminum content level considered acceptable for each patient based on age, weight, use of other medications, and recommended dose of phosphorus.
Products approved and considered appropriate include potassium phosphate products by Fresenius Kabi, which is approved for all ages, and CMP Development, which is approved for pediatric patients 12 years old and older who weigh at least 40 kg, and adults who weigh at least 45 kg. These approved products provide detailed dosing instructions for preparation and administration to minimize the risk of aluminum toxicity to children, the FDA notes.
Aluminum Toxicity Risks
Patients who are on extended courses of parenteral nutrition face the highest risk of exposure to unsafe or toxic levels of aluminum.
Exposure to unsafe levels of aluminum can lead to softening of the bones, reduced bone mineralization, neurological dysfunction, microcytic hypochromic anemia, and reduced stoppage of bile flow.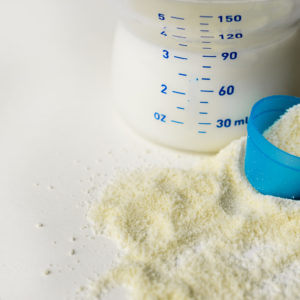 These conditions can lead to serious side effects, especially among pediatric patients. The FDA warning did not indicate if any children had suffered side effects or to what degree as a result of the problem with the Hospira product.
The FDA recently issued draft guidance for appropriate aluminum limits in parenteral drugs. The guidance indicated aluminum limits should not exceed 5 mcg/kg/day.
Additionally, the FDA requested manufacturers revise drug labeling for any unapproved potassium phosphate product to indicate that it is not recommended for pediatric patients because of the risk of aluminum toxicity.
"*" indicates required fields