Infant Loungers Linked to Twice as Many Deaths as CPSC Originally Estimated: NBC News Report
May 26, 2023
By: Stephanie Yanovich
At least 26 babies have died in infant loungers between 2015 and 2021, which is more than twice the number previously estimated by federal officials, according to a new report.
Concerns about the safety of the pillow-like products emerged after a massive Boppy infant lounger recall was announced in September 2021, amid reports of babies suffocating and dying after rolling over on their own.
In response to the problems, the U.S. Consumer Product Safety Commission (CPSC) warned parents and caregivers that the loungers are not safe for infant sleep, since young children can suddenly develop the ability to rollover and tragically suffocate. Given the substantial risks associated with the Bobby brand products, the agency determined that the infant loungers were too dangerous to remain on the market, even though they were not intended for sleep.
According to an NBC News report published on May 25, a review of government data, court records, and medical documents suggest that the number of infant lounger deaths that occurred after babies fell asleep in the products is much larger than previously reported.
The findings raise questions about how the U.S. CPSC determines regulatory guidelines for infant products, and why infant deaths linked to lounger products have continued after Boppy recall was first announced in September 2021.
Infant Lounger Suffocation Risks
Infant loungers and similar products like nursing pillows have been linked to an increasing number of infant deaths when babies are able to roll over on their own when left unattended.
Despite the known risks and a number of tragedies, the infant loungers and similar products continue to be linked to infant suffocation deaths, due in part to illegal listings of banned baby products on Facebook and similar online markets.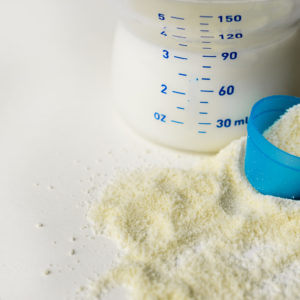 NBC investigators reviewed data from autopsy reports, lawsuits, attorney interviews, CPSC death certificate data, medical examiner findings, consumer complaints, and news articles. They then looked for suffocation and asphyxiation deaths that occurred after infants younger than a year old were placed on infant loungers.
Investigators linked infant loungers to 26 deaths, most of which occurred after the babies fell asleep and then suffocated against the product's soft fabric. The report blames the discrepancy between their death total and the CPSC's estimates in the September 2021 Boppy recall on the fact that autopsies and death certificates don't always cite specific product brands as cause of death contributors.
According to investigators, caregivers placed their babies in the products while they were awake, but the infants quickly fell asleep and suffocated. Infant loungers are specifically marketed as safe for use only with babies who are awake and thus avoid stricter CPSC oversight of infant sleep products.
Still No Infant Lounger Suffocation Warnings
CPSC staff members raised concerns about infants falling asleep in the products shortly after the Boppy infant lounger recall and pushed for tighter regulations and recalls of similar infant lounger products, the report claims; specifically requesting that the agency force all infant lounger manufacturers to either redesign their products or stop selling them.
However, the report indicates CPSC commissioners rejected that request. The CPSC then reportedly approved an annual operating plan which removed a proposal for tighter regulation of infant loungers and pillows, according to the report.
At least five additional infant deaths were linked to infant lounger suffocations after the proposed regulations were scrapped, the report claims.
While a CPSC-commissioned study in 2022 revealed that infant loungers pose an elevated risk of baby sleep suffocation deaths, the agency still has not released any broad warnings on the use of infant loungers. NBC investigators claim this inaction is due in part to federal laws requiring CPSC to consult with individual product manufacturers before publicly revealing potential safety hazards.
Sweeping federal guidelines of infant loungers and pillows are included in the CPSC 2023 operating plan, though regulators indicate it will take at least until the end of the year to develop the new rules.
"*" indicates required fields